Collections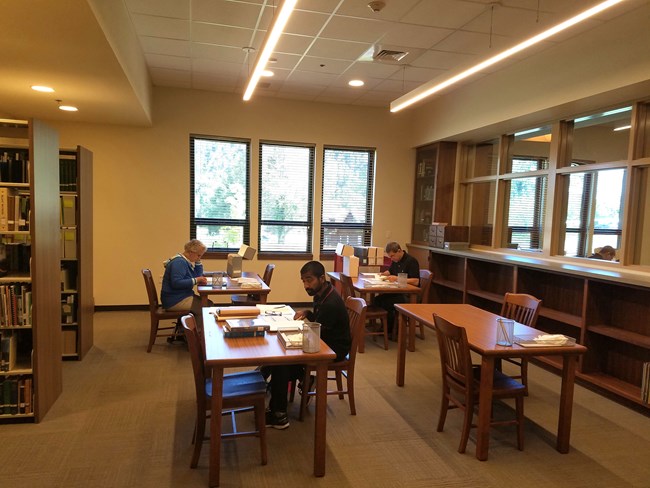 Collections Preservation Center
The National Park Service Collections Preservation Center in Townsend, TN Houses cultural-related museum collections for Great Smoky Mountains National Park. The center houses park archives such as genealogical information, historic photographs, park management reports, and maps-information pertaining to the history of the park, and the people who have called the park area home. Additional materials stored in the center include archeological artifacts, textiles, furnishings, and other historic items relating to the park's history.

To access information in the collections, appointments are required. For appointments, please refer to the information below.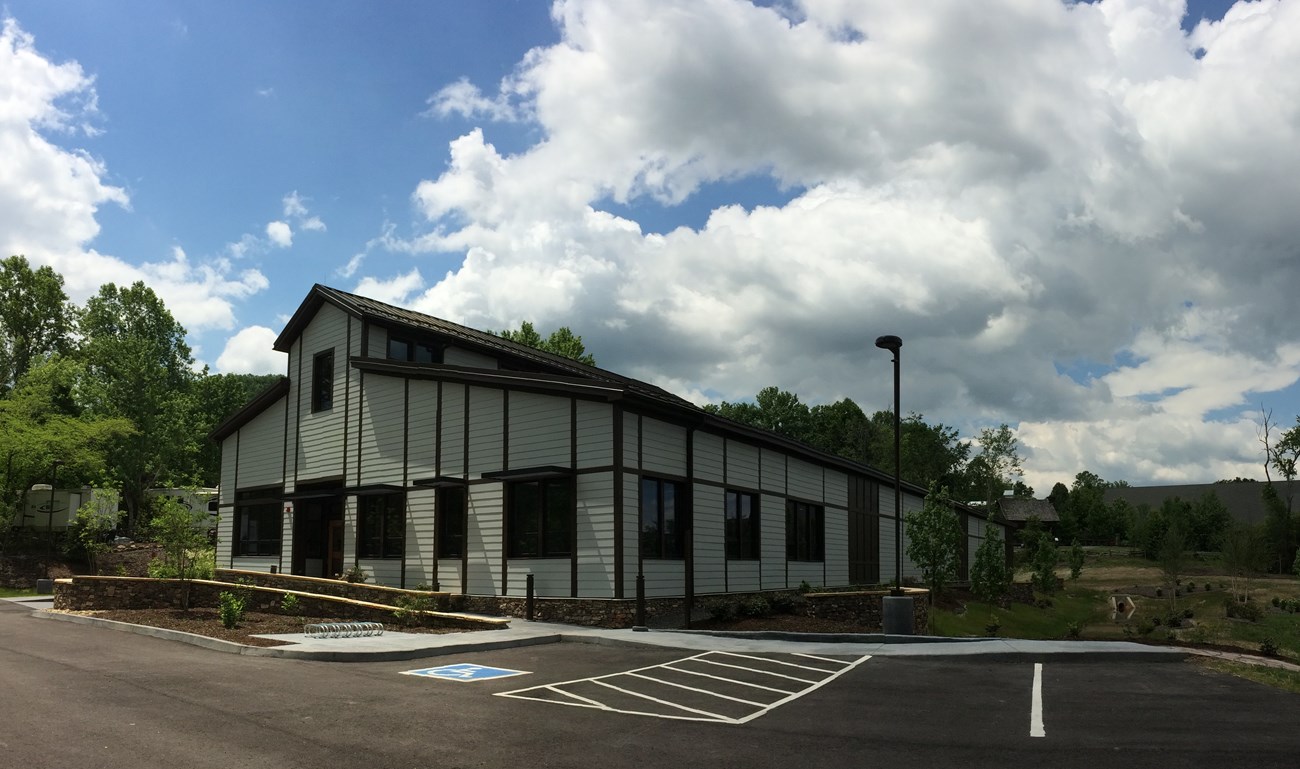 Use of Archives and Collections at the Collections Preservation Center
Appointments are required:
Appointments are available Monday – Friday between the hours of 9 am and 3:30 pm. Only a limited number of researchers can be helped at any one time. Contacting the facility staff well in advance of your desired appointment time is strongly recommended.
Call 865-448-2247
to schedule an appointment.
The center is closed all federal holidays and December 25 through January 1.

Contact Information
Librarian-Archivist:
Mike Aday
Email:
e-mail us
Phone:
865-448-2247
Museum Curator:
Baird Todd
Email:
e-mail us
Phone:
865-448-2245
Mailing Address:
National Park Service
Collections Preservation Center
8440 State Highway 73
Townsend, TN 37882
Database of the Smokies
Database of the Smokies (DOTS) is a free online bibliography of Smoky Mountain material published since 1934 (the date of the establishment of Great Smoky Mountains National Park). DOTS contains searchable records of books, scholarly and popular journal articles, government and scientific reports, theses and dissertations, maps, digitized photographs, and travel guides. Whenever copyright restrictions permit, citations are linked to the full text of the published item. DOTS can be visited on the University of Tennessee Libraries' website.

Digitized Park Collections
Online collections that include material from the Great Smoky Mountains NP Archives can be found on the following sites:
Western Carolina University Hunter Library - Western Carolina University hosts a digital collection of records relevant to the establishment of Great Smoky Mountains National Park in 1934. The collection also includes records on Appalacian National Park Association, Smoky Mountains Hiking Club, Civilian Conservation Corps, and the papers of Horace Kephart.
The Open Parks Network - The Open Parks Network is a digital archive maintained by Clemson University and the National Park Service. The database has more than 350,000 cultural heritage objects and 1.5 millions texts, including photographs, drawings, and reports. Materials were drawn from more than 20 national parks, 2 state park systems and 3 university libraries.
Last updated: February 18, 2020