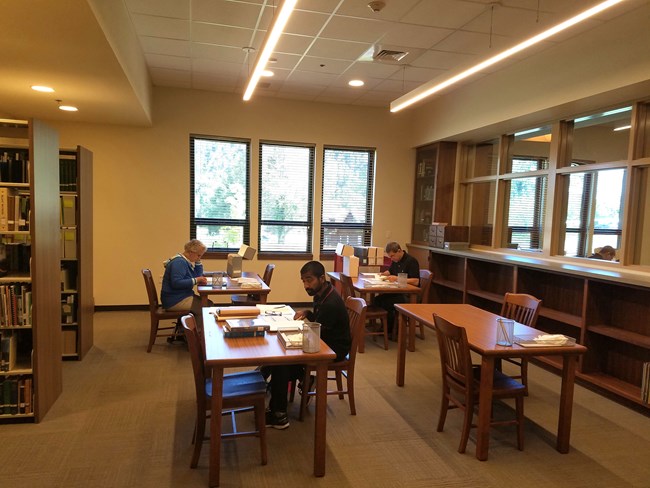 Collections Preservation Center
The National Park Service Collections Preservation Center in Townsend, TN Houses cultural-related museum collections for Great Smoky Mountains National Park. The center houses park archives such as genealogical information, historic photographs, park management reports, and maps-information pertaining to the history of the park, and the people who have called the park area home. Additional materials stored in the center include archeological artifacts, textiles, furnishings, and other historic items relating to the park's history.

To access information in the collections, appointments are required. For appointments, please refer to the information below.