Civil War in the Smokies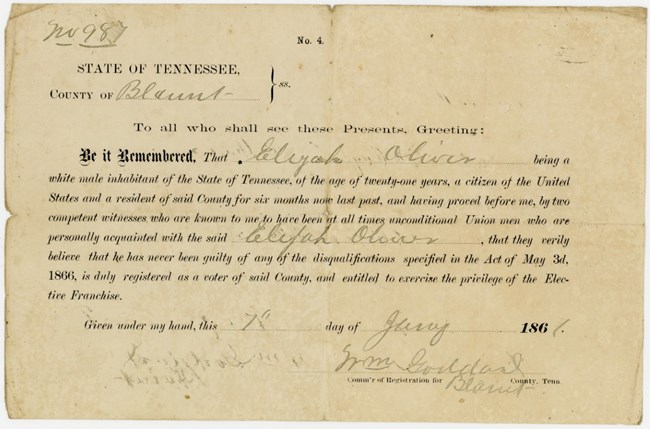 This program is non political and focuses on survival, hardship and life in the Smokies during and after the Civil War.
War is often remembered by the battles fought, and the men lost. The Smokies saw no battles, but the families still faced hardship in the time of the Civil War and a divided nation. Children stood as sentries, women hid hams in their skirts and families broke over ideologies. Students will get creative about where they'd hide things of value, and practice reading and journaling from letters written by area settlers about the time between 1861-1865.
Vocabulary
Succession
Abolition
Buckwhackers
Last updated: February 3, 2021