Teacher-Guided Field Trips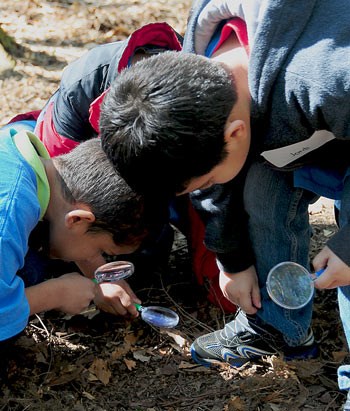 If you are interested in visiting the park with your students, we encourage you to talk with a ranger to ensure you have a safe and fun visit.
(TN:865-436-1258 or NC:828-497-1942). Please download the park map to identify potential field trip locations.


If you are doing any collecting, inventorying or sampling, (such as chemical water testing, handling of organisms, or digging) you need to apply and receive a collection permit from our Resource Management and Science Division. Please allow one month for processing. If you have any questions regarding this process, please email our permit office.
Before visiting the park, please review the Frequently Asked Questions page. These common topics are worth a reminder and the park-specific details may make your trip more successful.
There is no guarantee that another group will not be utilizing the same location that you plan to visit. With the exception of picnic shelters, areas can not be reserved for the exclusive use of individual groups, therefore two or more groups may be sharing the same area. To learn more about the park's picnic areas and reservation system, visit our picnicking page.
Last updated: June 27, 2022