Support Your Park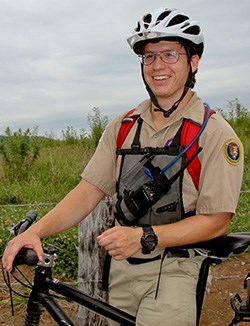 Volunteer
Do you care about the park? Become a VIP! A member of the Volunteers In Parks program, that is.
The park could not function without the efforts of its dedicated volunteers. As a VIP you can help the park provide educational programs for visitors, assist rangers in protecting the park's priceless natural and cultural resources, help maintain hiking trails, and much more! There are many rewarding opportunities awaiting you. Share your talents today!
.
Donations
If you would like to make a donation to the park, please visit the Friends of Great Smoky Mountains National Park or do a bit of shopping at Great Smoky Mountains Association store. These nonprofit organizations assist the park by raising funds, increasing public awareness of park issues, and by supporting the educational, scientific, and historical efforts of the park.


Last updated: July 1, 2015