Things To Do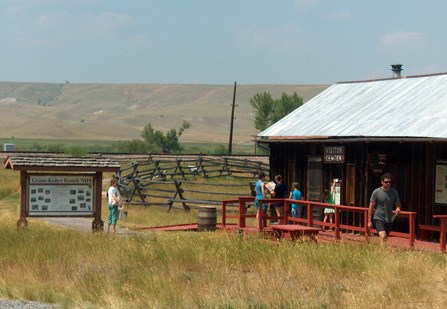 When you arrive at the ranch, your first stop should be the Visitor Center. There you may sign up for guided tours, and find out about the day's other activities. From the Visitor Center, a 400-yard paved path will lead you to the ranch complex.
Among the original buildings on the site are the historic ranch house, the bunkhouse, the blacksmith shop, horse barns, and cattle sheds.
If you feel a need to stretch your legs, there are some easy walking trails you can venture on. You will have an opportunity to see parts of the ranch many visitors don't experience.
And don't forget, the cows, horses and chickens are always present to educate, entertain and enjoy.

Last updated: November 18, 2013