Guided Tours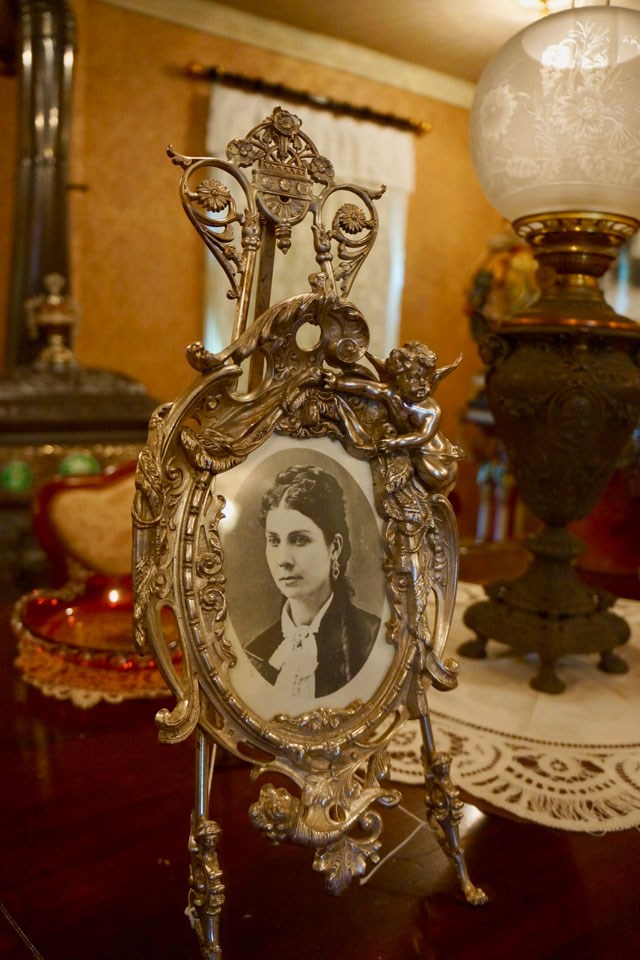 Ranch House Tour
Get to know the pioneer families who made this house their home. Johnny Grant built the ranch house in 1862 and it was declared by an article in The Montana Post as "by long odds, the finest in Montana." Conrad Kohrs purchased the house in 1866 and in 1890, he added the brick addition with many innovative amenities.

The house offers a unique look into the lives of both of the families. See how they lived through viewing their original furnishings and personal items. The museum items on display vary, so each time you visit you may get a fresh look at this incredible collection.
Tickets Required
Tickets are free and available at the visitor center on the day of your visit.
Tours are offerred throughout the day, staffing dependent.
Tours are limited to 10 people and fill quickly in the summer months, so please allow extra time to tour the rest of the ranch.
The last house tour each day begins 1 hour before the site closes.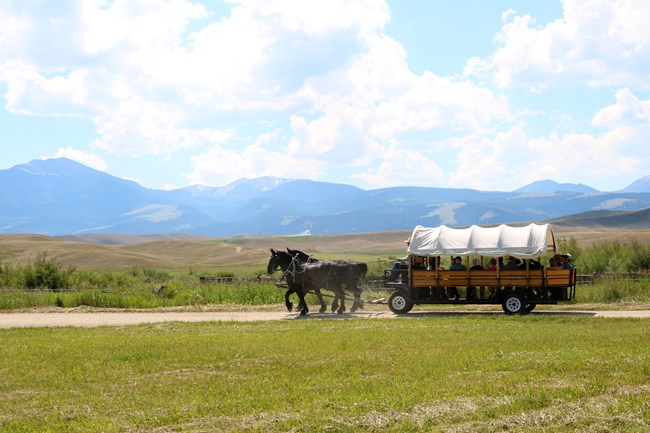 Wagon Tour
Feel the power of the draft horses as they lean into the harness. Hear the clopping of hooves as the team digs into the hard earth. Smell the sweat off the horses backs on the cool breeze.
Immerse yourself into the ranch, beyond the buildings, as you travel at a slower pace. Most of ranching still takes place out in the open spaces, just like during the Open Range Era. Experience the landscape, see the first irrigation ditch dug to carry water to the crops, and pass by haying equipment from a time when horsepower was the main kind of power on this unique look at Grant-Kohrs Ranch.
Offered on special occasions.
Last updated: September 9, 2023