Ranger Programs
Have you ever watched a western or dreamed of being a cowboy? Explore the history that started it all, through talks and demonstrations given by rangers and volunteers. Discover the impact the Open Range Cattle Era had on American society.

Programs are offered throughout the summer season. Stop in the Visitor Center to learn which programs are available.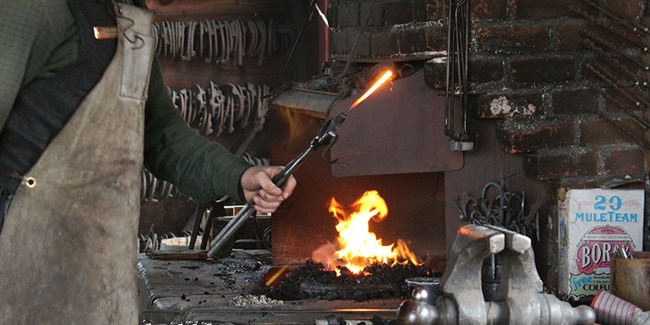 Repair Shop
Step into the 1930s shop and discover how a blacksmith and repair shop was important. Watch a demonstration as you learn about ironwork and how it was historically used on a ranch.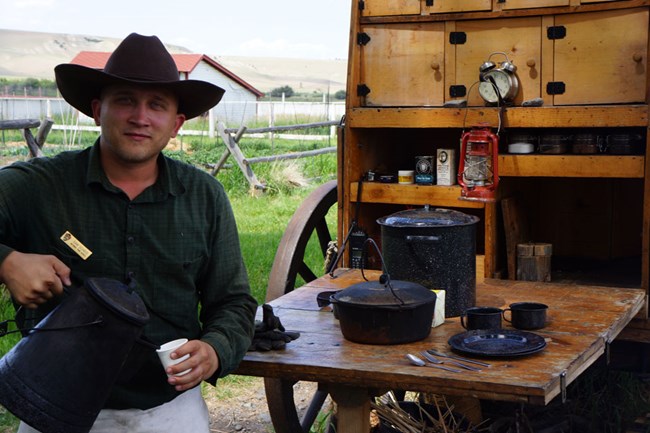 Chuckwagon Talk
Discover how life on the open range centered around the chuckwagon. Enjoy a cup of cowboy coffee as you sit by the fire and learn how the cowboys lived on roundups and trail drives.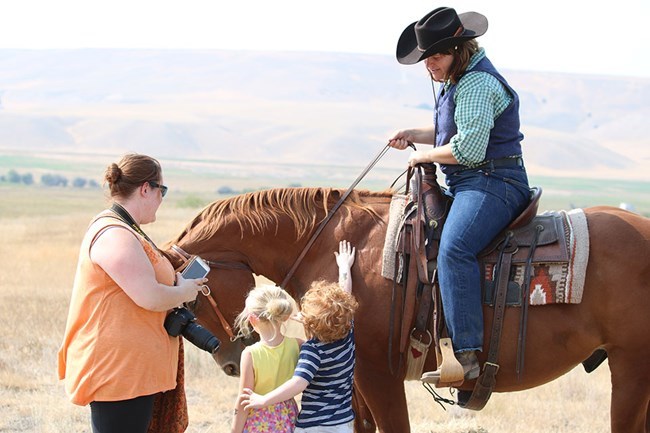 Cowboy Talk
One of the most recognized images from the open range cattle era is the cowboy. Over the years, Hollywood, television, and books glamourized cowboy life. You can join a ranger and learn about the real cowboy of the open range.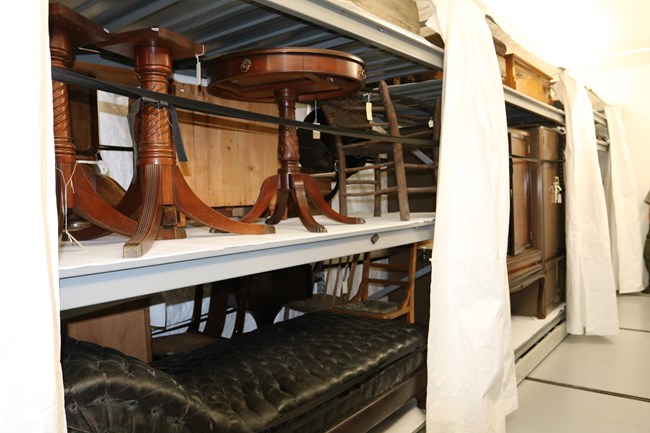 Museum Collection Tour
Join a ranger for a behind the scenes tour of the ranch's climate controlled museum storage facility and learn how the National Park Service preserves the thousands of artifacts and documents that are not able to be on public display. Please check the
calendar
for program dates. Each tour is limited to just six people. Please stop by the visitor center to sign up.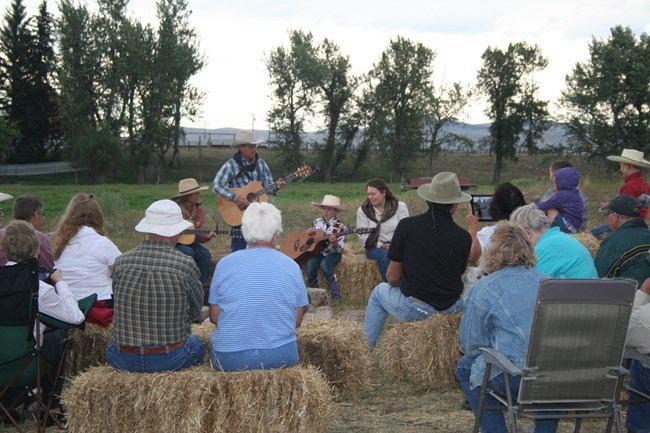 Evening at the Ranch
Enjoy a rare time at the ranch on a beautiful summer evening. Join a ranger for a walk on the wild side, a campfire talk or another unique program. Topics and rangers vary. Please check the
calendar
for schedule and program information, or have a sense of adventure and let yourself be surprised as you enjoy the long summer evening in Montana.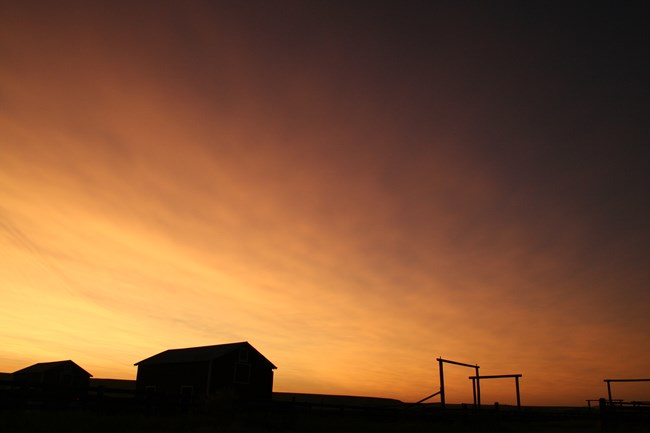 Ranger and a Movie
The Open Range Era was a short time in American history, yet it has become embedded in popular culture. Come discover a few of the Hollywood westerns that continue to captivate our imaginations and influence the image of the cowboy and the American West.
Feel the cool evening breeze as you watch westerns on the big screen. Immerse yourself in the wide open spaces that seem to flow off the screen onto the ranchland where the cattle have grazed for nearly 170 years. Come enjoy this rare opportunity to experience an outdoor movie at the ranch.
Please bring a lawn chair or blanket. To enjoy the ranch comfortably in the twilight hours, we highly recommed you bring mosquito repelent, a jacket, and a water bottle. See the
calendar
for movie dates, times and descriptions.
Last updated: June 25, 2020