Photos & Multimedia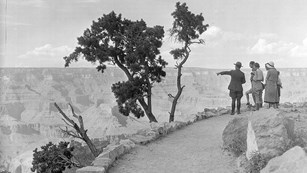 Digital Photo Archive
Over 5,000 Grand Canyon related photos in the public domain, or available under a Creative Commons attribution license.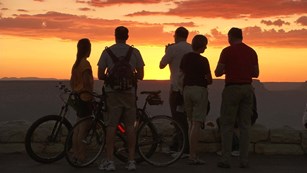 B-roll Video Footage
Download public domain video clips - available free for multimedia use.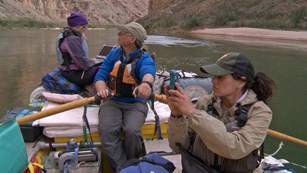 Grand Canyon In Depth Video Series
Video podcast series that explores the natural and human history of Grand Canyon National Park.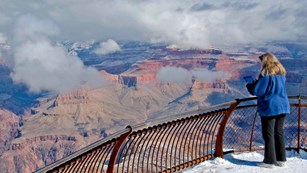 Inspiration Point Blog
Could inspiration be Grand Canyon's greatest resource? Personal observations and musings by a recent writer in residence, George Jacobi.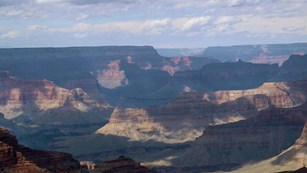 Area Webcams
Webcams offer a window into the sights, weather, air quality and seasonal changes that are taking place in the Grand Canyon region.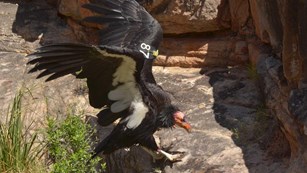 Minutes Out In It
Short immersive video clips of Grand Canyon's natural and cultural resources. Enjoy the sights and sounds of the park

Get a sense of the size and scope of the canyon by flying over it - from one end to another
-
in a 7 minute narrated video,
Grand Canyon Fly-through Animation,
created by NASA, the USGS and the NPS.


Last updated: April 8, 2017