Article
Rader Lane and Rose Masters have won the 2019 National Freeman Tilden Award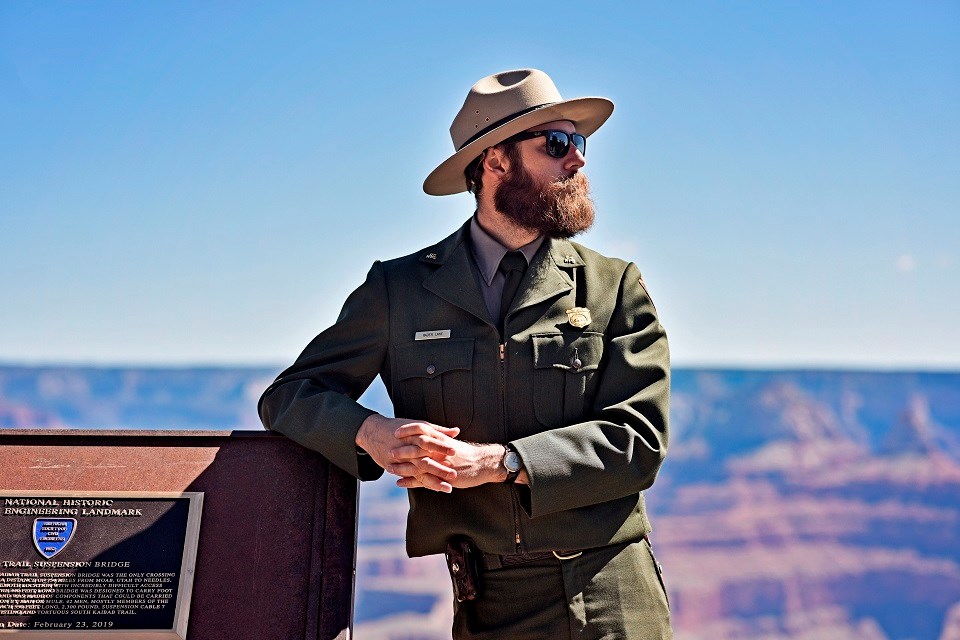 Rader Lane, park ranger and dark-sky advocate at Grand Canyon National Park, was recognized for creating a powerful audience-centered experience (ACE) "Night Spoken" series. This program explores people's relationships or lack thereof with natural darkness. Documented were the engaging stories of our light-polluted generation today, one of the first in the history of the human race to be veiled from the stars. By turning the microphones on visitors at the Grand Canyon Star Party, the thoughts and feelings of people from around the world were captured as they experienced one of the last remaining pristine night skies in the United States. Their responses were synthesized into videos for further programming and audience-centered training materials.
Lane has worked for the National Park Service for six years. He has worked at Hawai'i Volcanoes, Big Cypress National Preserve, Bryce Canyon National Park, but most of his career was spent at the South Rim of Grand Canyon National Park in the Village District.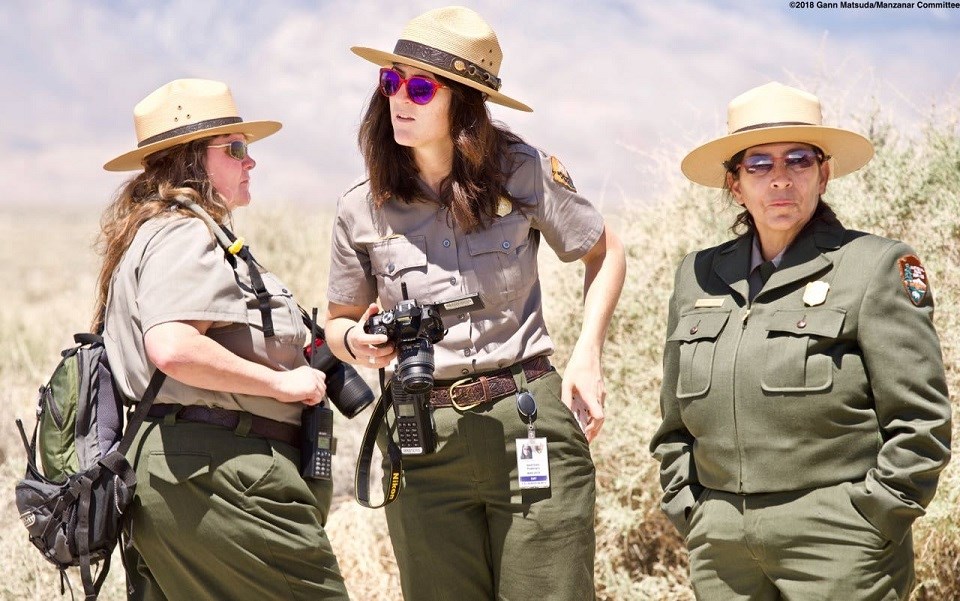 Rose Masters, park ranger specializing in oral history at Manzanar National Historic Site, was honored for her vision and creation of Katari: Keeping Japanese American Incarceration Stories Alive. Katari brings together Nikkei (people of Japanese ancestry) student union leaders, former incarcerated persons, and NPS staff for a two-day immersive experience at Manzanar. As the program evolved, two student leaders emerged as Co-Directors of Katari. "Katari is an example of the Manzanar Committee's continued commitment to engage young people in the preservation of community history, identities, and memories...Teaching and having conversations about what happened to Japanese Americans during World War II is important to understanding, not only how the current political climate came to be, but also how we can resist and support one another. Stories and storytelling are a form of resistance." -- Dr. Wendi Yamashita, Assistant Professor at Ithaca College (now Co-Director of Katari)
With the exception of her college years for her bachelor's and master's degrees, Masters has worked at Manzanar since 2002, when she was a 17-year old Youth Conservation Corps member. After a second year of YCC, she worked as an administrative clerk, archival Intern, Friends of Manzanar contractor, Manzanar History Association sales associate, and seasonal Park Guide. In 2013, she was hired as a park ranger through the Pathways program.
Both Lane and Masters received their award, which comes with a $4,000 prize, from Servicewide Chief of Interpretation, Education, and Volunteers Kerry Olson on November 14 at the Interagency Excellence in Interpretation Awards Ceremony at the National Association for Interpretation Conference in Denver. Established in 1981, the Freeman Tilden Award recognizes leaders in interpretation and education and rewards creative thinking that results in positive impacts upon the preservation of the parks and the visiting public.
Congratulations to all the recipients of the regional Freeman Tilden Awards. Learn more about all their innovative interpretive programs.
Last updated: November 18, 2019