News Release
Honor Veterans Day with Fee-Free Entrance November 11 and Celebrate Native American Heritage Month November 14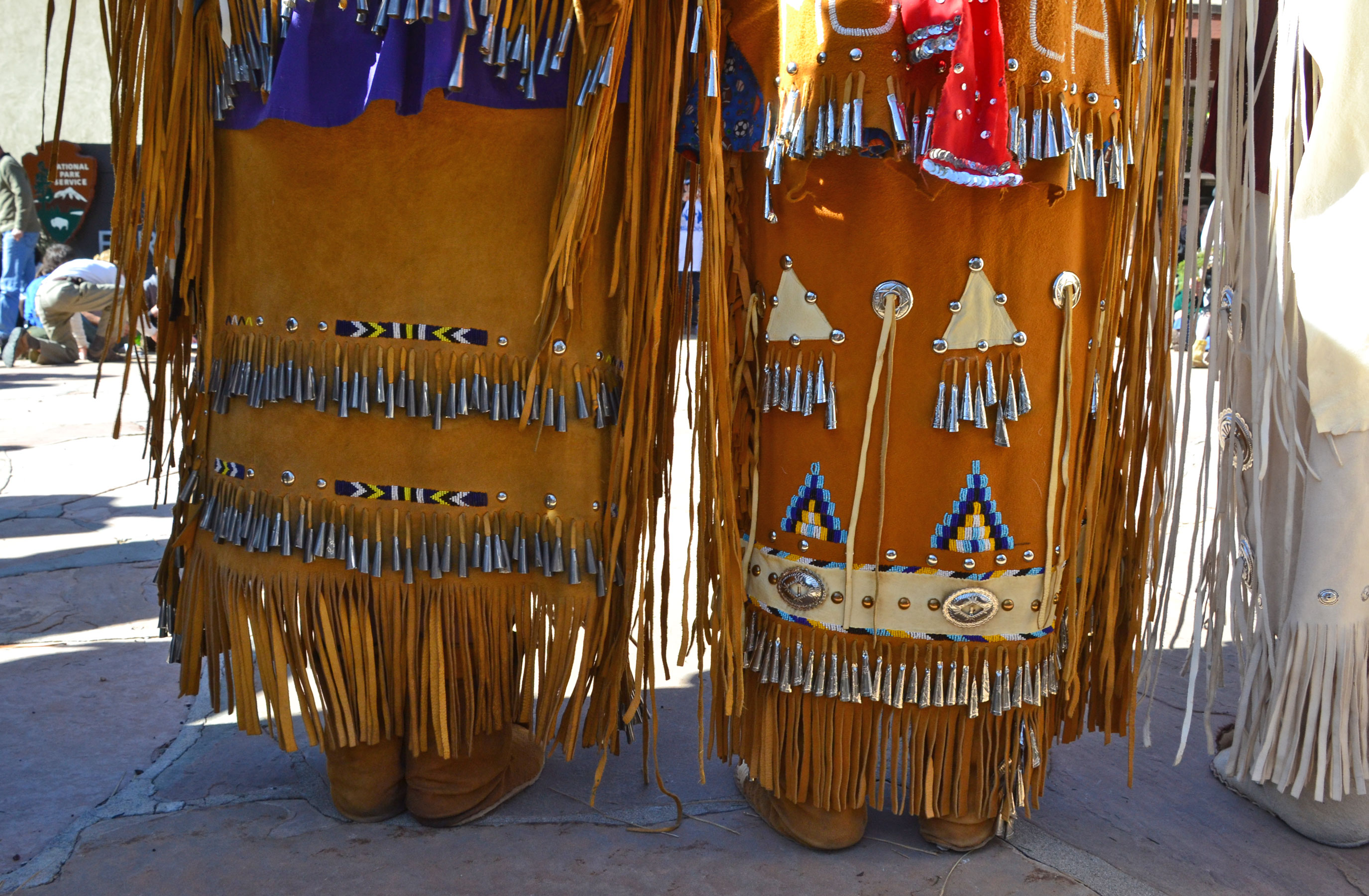 News Release Date:
November 7, 2018
Contact: Vanessa Ceja, 928-638-7779
Grand Canyon, AZ
- Grand Canyon National Park will be joining national park units across the country in honor of Veterans Day with fee-free entry into the park on November 11.Visitors who arrive at Grand Canyon on November 11 will be allowed to enter the park free of charge. Active duty members of the U.S. Military and their dependents can also pick up a 
free annual pass 
using a current, valid military identification card.
The fee-free designation applies to entrance fees only and does not affect fees for camping, reservations, guided tours, or use of concessions. Visitors who plan to spend time in the park beyond November 11 will need to pay the regular entrance fee for the remainder of their stay. This is the last fee-free day of 2018. 
Fee-free days for 2019 
have not been announced yet. 
On November 14 Grand Canyon National Park will host a Native American Heritage Celebration with special presentations and demonstrations recognizing the many accomplishments, contributions, and sacrifices made by America's first people. Grand Canyon National Park's extensive Native American histories make it an ideal place for the public to learn about, acknowledge, and appreciate Native American culture.
Visitors can stop by the Grand Canyon Visitors Center from 9 am to 4 pm and meet with Native American silversmiths, weavers, carvers, potters, and participate in a game of Navajo Jeopardy. During the evening, visitors are invited to a special evening program from 7:30 to 9 pm at Shrine of the Ages. Join the Birdsprings Color Guard in the presenting of the colors, listen to Navajo Songs, and learn about the Hopi and Apache culture from the Tupka Sinum Dancers and Crown Dancers. This special evening program is free and open to the public. 
For more information about Native American Indian Heritage Celebration please contact Tina Yazzie at 
e-mail us
.
Grand Canyon's South Rim sits at approximately 7,000 feet. As a result, visitors should be prepared for appropriate weather conditions. For additional information, please call 928-638-7888 or visit 
www.nps.gov/grca.
-NPS-
Last updated: November 7, 2018