News Release
Rim Trail Detour, Historic Kolb Studio Temporarily Closed August 21-23, 2018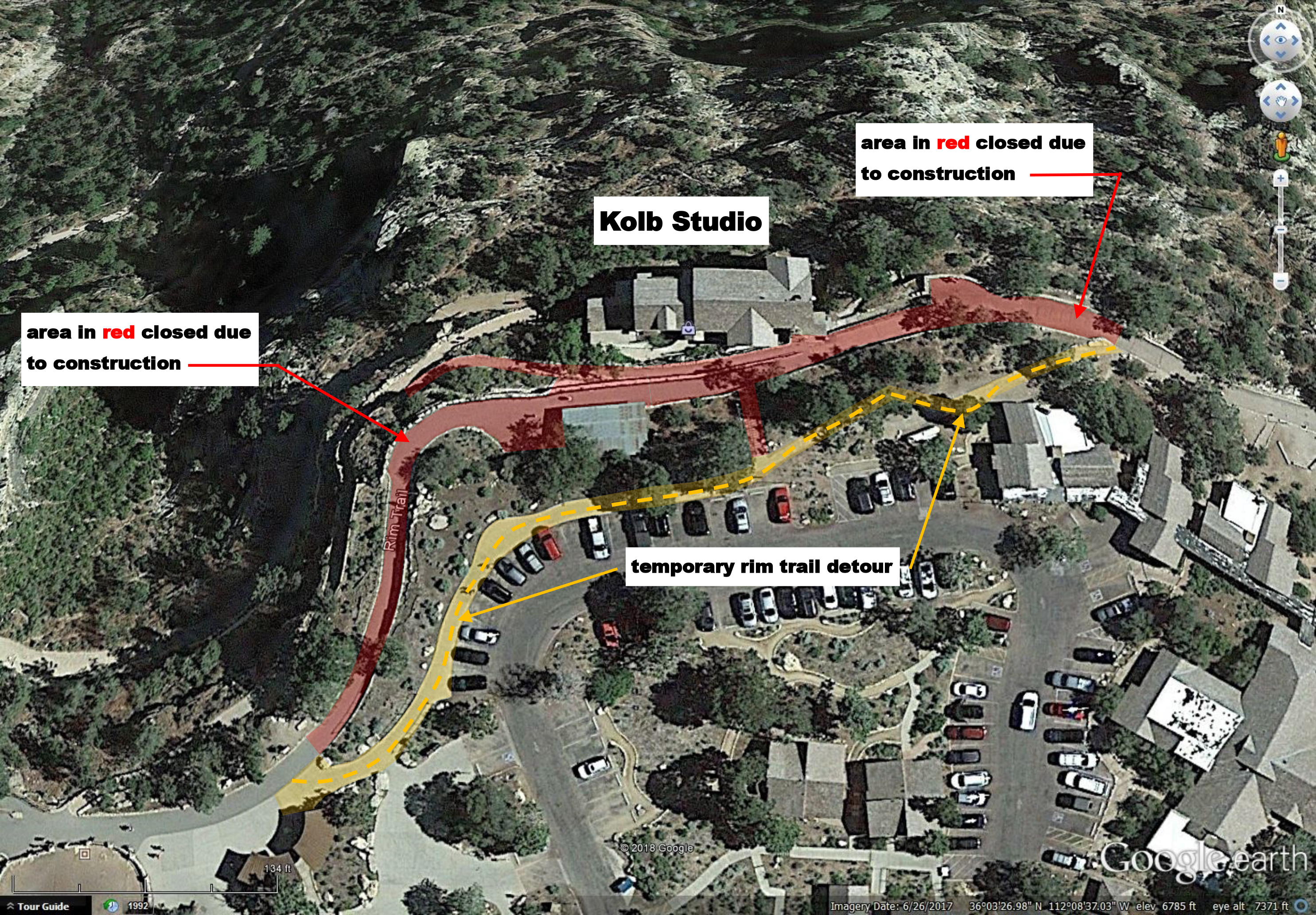 News Release Date:
August 20, 2018
Contact: Perri Spreiser, 928-638-7609
Effective August 21, 2018 Kolb Studio will be closed and a detour will be in place while work is being completed along the Rim Trail. This project will be completed on August 23, 2018. 
Detour signs will be posted on both the east and west bound directions of the Rim Trail. Park visitors will still be able to access the Bright Angel Trailhead, but Kolb Studio will be closed. 
Please be advised, this detour may not be easily accessible for wheelchairs or persons with limited mobility. Please ask a park ranger for an alternative route during this time. 
Last updated: August 20, 2018