News Release
Grand Canyon National Park and Ancestral Lands Conservation Corps receive National Park Foundation grant for Native Conservation Corps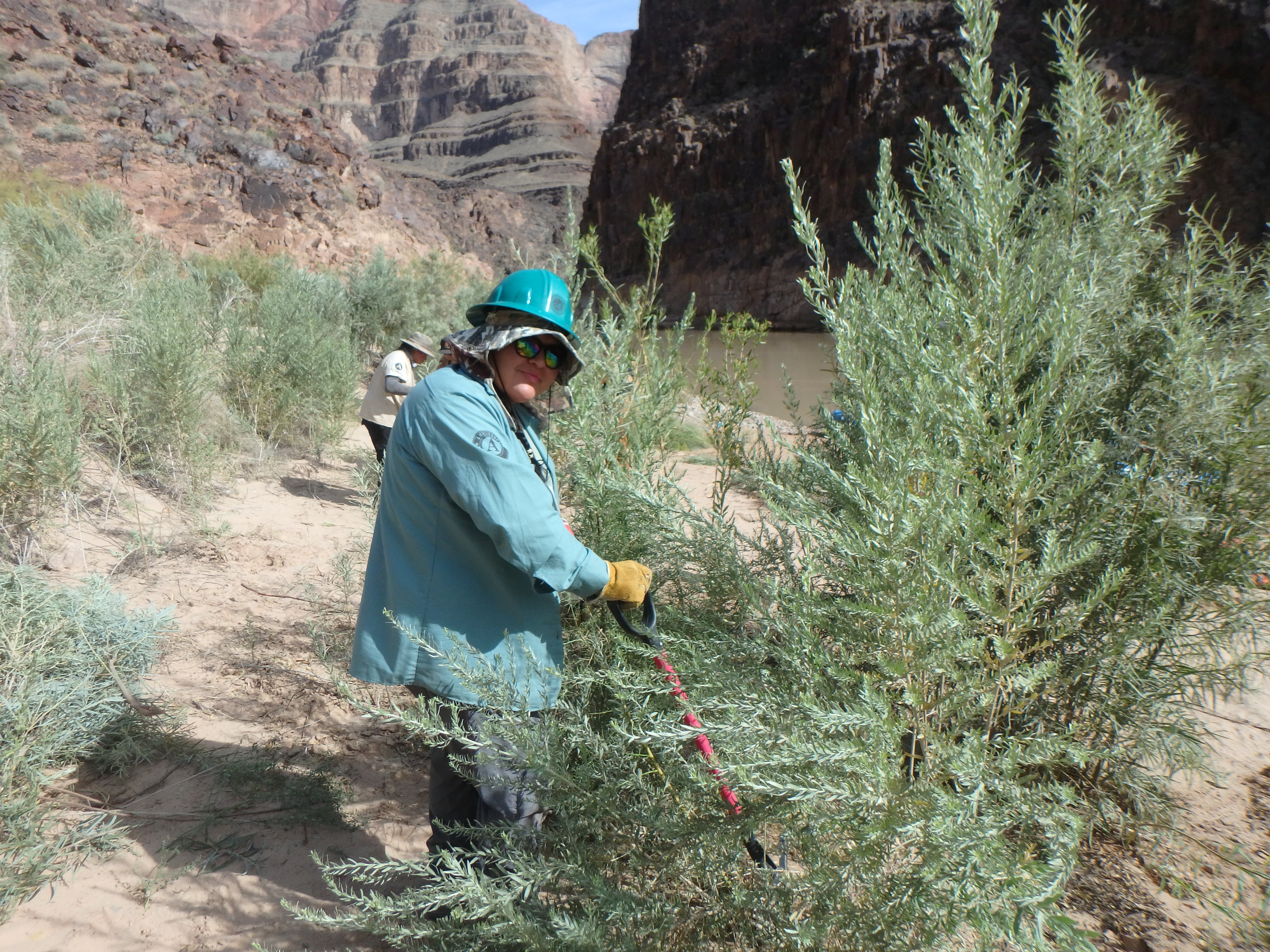 News Release Date:
May 23, 2022
Contact: Grand Canyon Office of Communications
The
National Park Foundation
(NPF) recently announced its fiscal year 2022 investment in service corps programs across the country, including support for a Native Conservation Corps. This program provides opportunities to Indigenous youth for career shadowing in natural resource stewardship and protection, along with recreational experiences at multiple National Park Service (NPS) units including El Malpais National Monument, El Morro National Monumnet, Glen Canyon National Recreation Area, and Grand Canyon National Park.
Through its
Communities and Workforce initiative
, NPF is supporting service corps organizations that engage young adults and veterans in projects that address climate change, disaster response, conservation, historic preservation, recreation, and community needs. Service corps programs also provide on-the-job training for members, facilitate connections to parks, help inspire a sense of belonging, and create more opportunities for people from all walks of life to experience careers in the outdoors.
"Grand Canyon is recognized as a place of emergence and as a sacred site for many neighboring Indigenous populations" says Grand Canyon National Park Superintendent Ed Keable. "Few Indigenous youth are able to journey to Grand Canyon for many reasons, including barriers to transportation, financial means, and accessibility. Our goal through the Native Conservation Corps is to provide a pathway to bring underserved Indigenous youth to Grand Canyon and involve them in conservation projects in an effort to keep their legacy as stewards alive and well."
Up to 12 Indigenous youth employed by the
Ancestral Lands Conservation Corps
, ages 16 – 18, will spend 8-weeks working alongside NPS staff, learn about career opportunities with the parks, complete important conservation projects that address backlogged maintenance projects and improve visitor access, and explore multiple NPS units in the Southwest. This year's program will support Indigenous youth from Albuquerque and Hopi completing conservation projects at four NPS sites, including Grand Canyon National Park. The program will also include an 11-day community science trip down the Colorado River, where they will work with NPS and USGS scientists and Grand Canyon Youth river guides to collect important data to document the impact of climate change, document Monarch butterfly sightings and milkweed populations, collect dragonfly larvae for mercury analysis and reconnect with a culturally significant—and sacred—place. 
"Service corps open the door to a world of opportunities to gain leadership skills and give back to national parks," said Will Shafroth, president and CEO of the NPF. "The National Park Foundation and our partners are proud to support programs that make lasting positive impacts for both parks and people."
The NPF is investing more than $4.1 million in service corps programs in fiscal year 2022, including support from Communities and Workforce program partners Carhartt, Winnebago and Winnebago Industries Foundation, and partners Nature Valley, Apple, REI Co-op, American Express, Free People, and Publix Super Markets. Additional funding is provided by The JPB Foundation, Annie and Kevin Parker, and many other donors. Select projects are also being leveraged with federal funds that were authorized and appropriated for the NPF under the 2016 National Park Service Centennial Act (PL 114-289).
Since 2018, including fiscal year 2022, the NPF has granted more than $15 million to over 180 service corps crews.
Learn more
about NPF's efforts to inspire and diversify the next generation of park leaders and grow the capacity of park partners through programs such as service corps.  
-NPS-