News Release
UPDATE: North Rim returns to normal water operations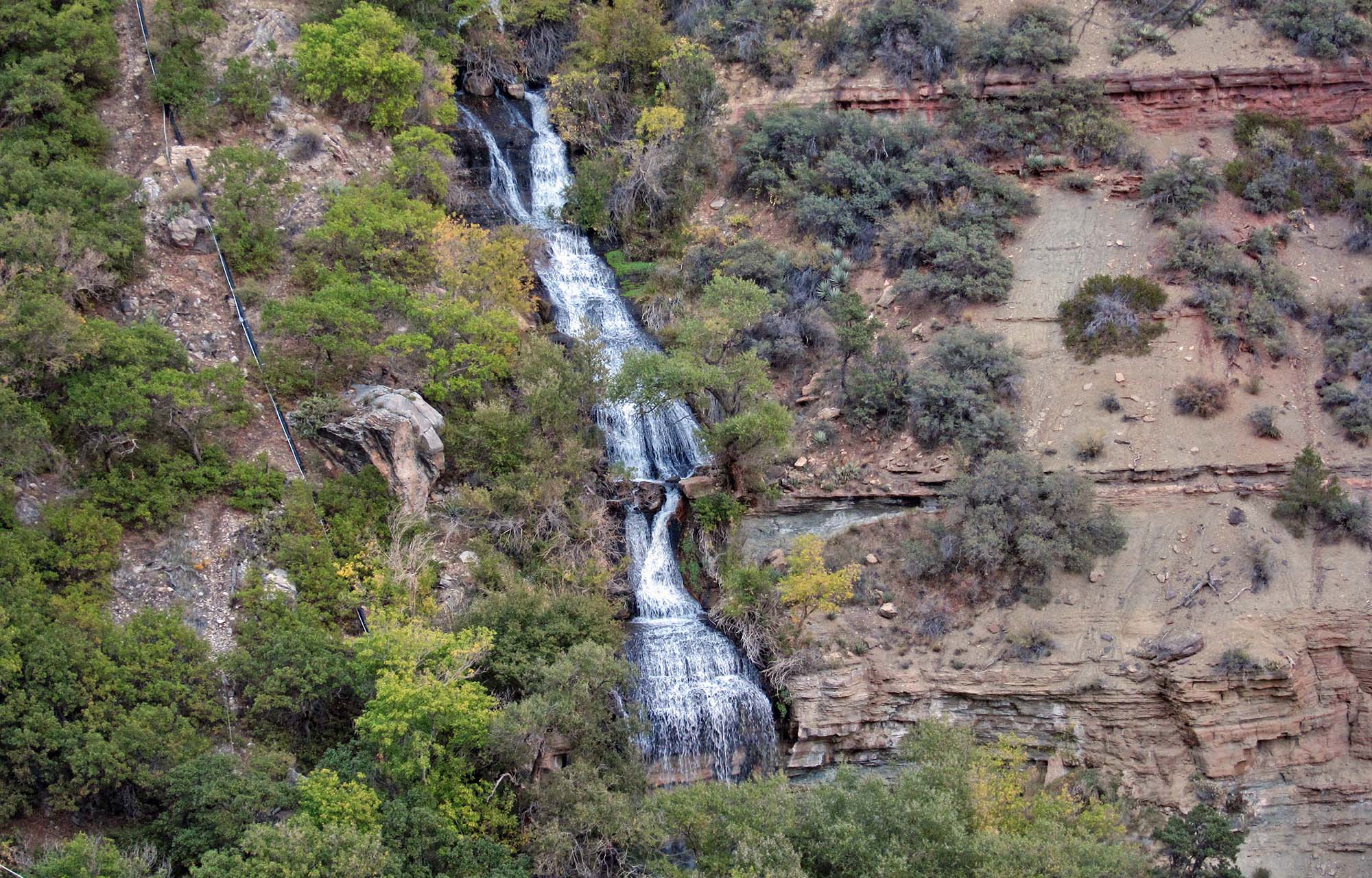 News Release Date:
June 27, 2022
Contact: Joelle Baird, 928-606-3154
UPDATE: July 11, 2022
Park staff and contractors have successfully repaired the electrical system that supports water delivery from the Roaring Springs Pumphouse to the North Rim of Grand Canyon National Park. Water restrictions have been removed and the park has resumed basic water conservation measures.
An electrical failure north of Roaring Springs was identified on June 26, resulting in limited water services and water conservation measures. Grand Canyon National Park always operates under water conservation measures, encouraging all residents, visitors, and businesses to mindfully use water and adopt basic water conservation practices. 
The National Park Service would like to thank its partners, staff, residents, and visitors for conserving water during this time and for their continued water conservation efforts.
______________________________________________________________________
North Rim of Grand Canyon National Park Implements Water Conservation 
Posted June 27, 2022
Effective immediately, Grand Canyon National Park is initiating water conservation measures on the North Rim due to an electrical failure serving the Roaring Springs pumphouse.
Park staff and contractors are working to investigate the extent and location of damage to the system. The estimated timeline for repair and replacement of the electrical system is unknown and water conservation measures will remain in effect for the North Rim until further notice. Visitor facilities on the North Rim will remain open with water limitations for some services.
The following Stage 1 water conservation measures will be in effect:
Using low water cleaning techniques and reduction of toilet flushing.
Shorten shower time; showers should be turned off while soaping.
No car or bus washing.
No use of potable water for outdoor watering of plants or lawns.
Only run full loads of laundry and dishwashers, utilize eco-mode if available.
Closure of campground laundry and showers
North Rim concession food service limited with disposable dishes and utensils utilized.
If the repairs take longer than anticipated, the North Rim may implement further mandatory restrictions. Actively conserving water now delays more stringent water restrictions in the future.
Drinking water will remain available along the North Kaibab Trail, including Cottonwood Campground, Manzanita day use area, and the North Kaibab Trailhead. All inner canyon trail users must be prepared to carry all their drinking water or a way to treat creek water. More  information can be found at:
www.nps.gov/grca/planyourvisit/safe-water.htm
.
Last updated: July 11, 2022