News Release
National Park Service Requests Public Review of the Maswik South Rebuild Environmental Assessment at Grand Canyon National Park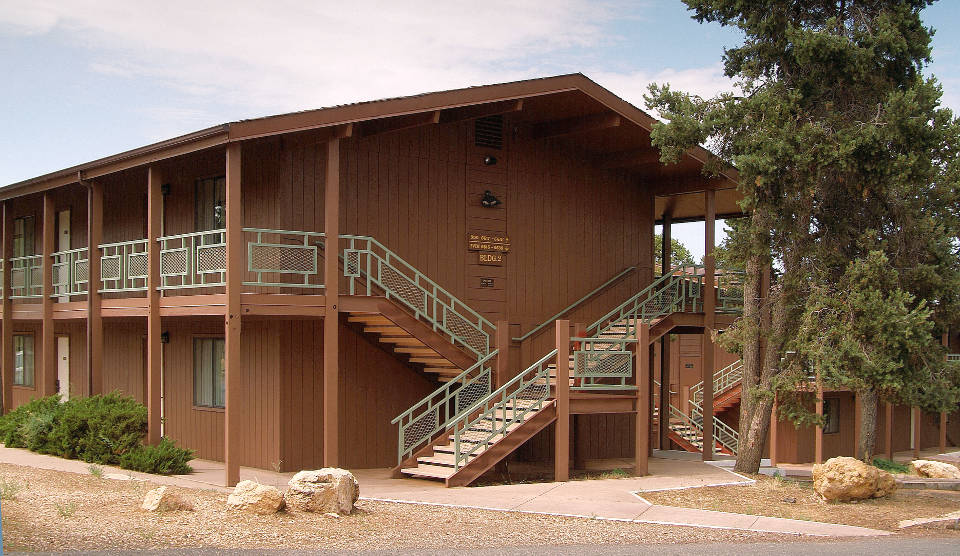 News Release Date:
October 25, 2018
Contact: Kari Cobb, 928-638-7958
Grand Canyon, AZ
- The National Park Service (NPS) is seeking public comment on the Maswik South Rebuild Environmental Assessment (EA). The EA will be available for public review and comment for a 30-day period from October 25 to November 25, 2018.
Maswik South is located in Grand Canyon Village on the South Rim. The lodging complex consists of six prefabricated, motel-style lodging buildings that provide 90 guest rooms. The buildings were constructed in 1971 and have exceeded their expected useful life of 40 years. Other existing infrastructure at Maswik South, such as sidewalks and roads, is also aging, in poor condition, or not compliant with current laws, codes and regulations, including the Americans with Disabilities Act of 1990. Additionally, the configuration of the Maswik South site contributes to poor traffic circulation and conflicts between pedestrians and vehicles.
To correct these issues, the NPS is proposing to demolish the existing Maswik South buildings and construct four new buildings within the existing site footprint. The new buildings would provide 120 rooms, including some rooms with kitchenettes. The proposal also includes reconfiguring the site; improving aging infrastructure, such as roads, parking, and sidewalks; and improving pedestrian and vehicular circulation to address safety concerns. Additionally, the NPS is proposing to construct up to three new sections of road (approximately 0.7 miles total) in the vicinity of Maswik South to provide an alternate route from Grand Canyon Village to Rowe Well Road and reduce traffic at Maswik South.
Xanterra South Rim, LLC currently operates Maswik South under a concessions contract with the NPS and would complete the Maswik South rebuild under the terms of that contract.  
The Maswik South Rebuild EA is available on the NPS Planning, Environment and Public Comment (PEPC) website at 
http://parkplanning.nps.gov/MaswikSouth
. Public comments on the EA will be accepted for 30 days (closing November 25, 2018). During this time, any individual or group can submit comments electronically at the PEPC website, in person at the public review meeting, or via mail to Superintendent, Grand Canyon National Park, Attn: Maswik South EA, PO Box 129, Grand Canyon, AZ 86023. The preferred method for submitting comments is on the PEPC website listed above.  
Interested parties can participate in the following public review meeting:  
              Thursday, November 8, 2018
4 to 6 pm
              Shrine of the Ages Auditorium
              20 S. Entrance Road
              Grand Canyon, AZ 86023  
Following the public review period, the NPS will consider all feedback and make a final decision as to which alternative (or variation of an alternative) will be implemented.    
-NPS-
Last updated: October 25, 2018