News Release
Inflation Reduction Act provides $258,000 to help protect native species in Grand Canyon National Park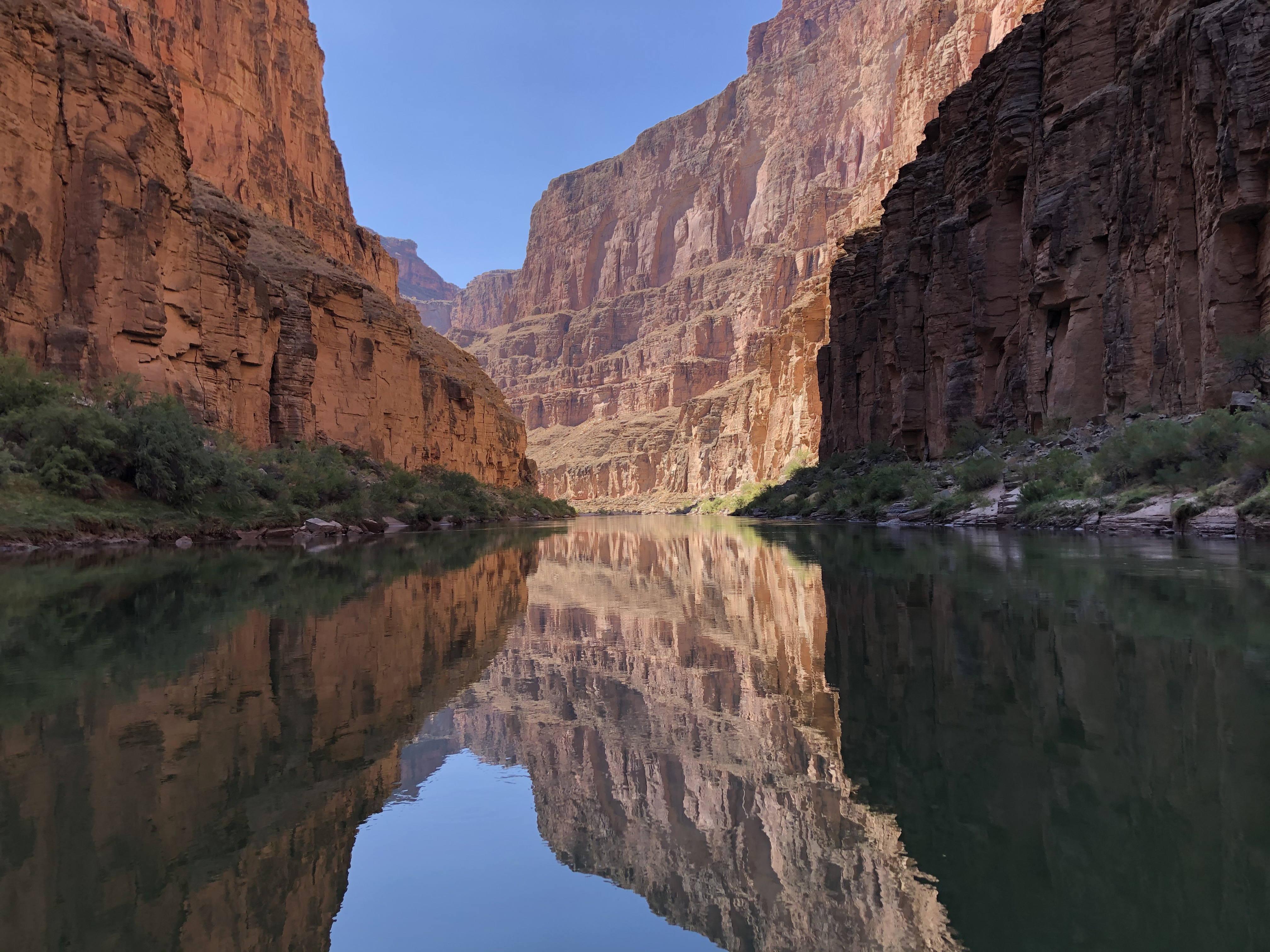 News Release Date:
September 8, 2023
Contact: Grand Canyon Office of Communications
Grand Canyon National Park is working to remove invasive species and protect native species of fish in the Colorado River with $258,000 from the Inflation Reduction Act. This project is part of a nationwide effort to restore natural habitats and address climate change impacts.  
In fiscal year 2023, President Biden's Investing in America, through the Bipartisan Infrastructure Law and the Inflation Reduction Act, will provide $52 million to the National Park Service to fund projects throughout the country related to ecosystem resilience, restoration, and environmental planning needs. 
Much of the American Southwest is in a decades-long drought, and the Grand Canyon is no exception. Climate change and aridification have led to historically low water levels in Lake Powell. As the water level dropped, the temperature rose, creating viable breeding conditions and easier passage through Glen Canyon Dam for high-risk invasive species like smallmouth bass and green sunfish.  
Smallmouth bass are particularly concerning predators, as their presence has caused significant declines in native fish populations upstream of Lake Powell. An established smallmouth bass population in Grand Canyon could have substantial consequences for the threatened humpback chub and endangered razorback suckers.  
Currently, the Colorado River through Grand Canyon is dominated by native fish species, but failure to act could result in a large-scale shift in fish populations as invasives take over.   
Glen Canyon and Grand Canyon fish biologists are working to remove invasive species and monitor the Grand Canyon for signs of smallmouth bass invasion. Their efforts include chemical treatment of selected areas, electrofishing, and netting.   
"Climate change is creating rapid and significant changes in the river," said Emily Omana Smith, Grand Canyon fish biologist. "What we've done in collaboration with partners has resulted in a stronghold for native species here, and we'll continue working to maintain that."  
In the spring of 2023, Grand Canyon National Park initiated a new round of efforts for monitoring and removal of invasive fish species in a 23-mile stretch of the Colorado River. Funding came from the Inflation Reduction Act and other sources.   
"Protecting native species is part of our responsibility as stewards of Grand Canyon and the Colorado River," said Grand Canyon National Park Superintendent Ed Keable. "Projects like these are just one of the many ways we try to uphold that responsibility, and this funding helps make our efforts possible."  
As of August 2023, no smallmouth bass have been detected in Grand Canyon. Fish biologists will continue their efforts to protect native species. The projects infuse much-needed funding to put people to work addressing critical ecosystem needs to restore healthy and resilient park lands while benefiting communities surrounding parks.   
Through the Bipartisan Infrastructure Law and Inflation Reduction Act, the National Park Service is working to address the impacts of the climate crisis, including intensifying drought, wildfires, flooding and legacy pollution in national parks and other public lands. Resources are making significant strategic investments to repair critical facilities and infrastructure and enhance conservation through ecosystem restoration and recreation opportunities.   
The full lists of fiscal year 2023 projects are available online: IRA Restoration and Resilience projects and BIL Ecosystem Restoration projects. 
-NPS-
Last updated: September 8, 2023