News Release
Grand Canyon National Park hosts 33rd annual Grand Canyon Star Party, June 10-17, 2023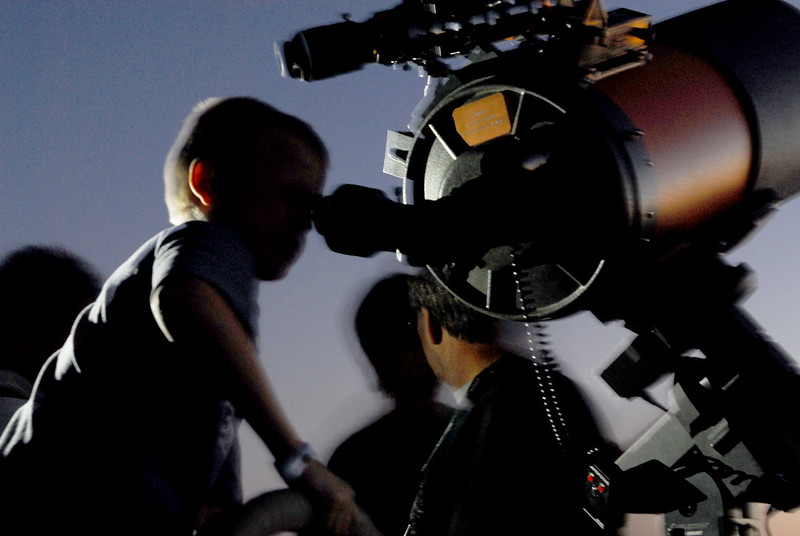 News Release Date:
May 24, 2023
Contact: Rader Lane, 928-638-7641
Contact: Joëlle Baird, 928-606-3154
The thirty-third annual Grand Canyon Star Party will be held Saturday, June 10 through Saturday, June 17, 2023, on both the South and North Rim of Grand Canyon National Park. National parks such as Grand Canyon are protective havens for some of the last remaining dark skies in the United States.  
 
The event is sponsored by the National Park Service, Grand Canyon Conservancy, the Tucson Amateur Astronomy Association, and the Saguaro Astronomy Club of Phoenix. Numerous telescopes will offer views of planets Jupiter, Saturn, and Mars, as well as double stars, star clusters, nebulae, and distant galaxies. By day, keep an eye out for solar telescopes pointed at the sun. Weather permitting, expect spectacular views of the universe! 
 
On the South Rim, events include a nightly slide show from a special guest speaker at 8 p.m. in the plaza of the Grand Canyon Visitor Center. The list of speakers can be found on our webpage: Grand Canyon Star Party 2023, June 10-17 - Grand Canyon National Park (U.S. National Park Service) (nps.gov) The talks are followed by free telescope viewing behind the building. Green-laser constellation tours will be offered nightly at 9, 9:30, and 10 p.m. 
 
Parking is available in Lots 1 through 4, or arrive by the free Village Route shuttle bus, which runs until 11 p.m. To get a good seat for the speaker presentation, arrive early. Telescope viewing is best after 9 p.m. and continues well into the night; visitors may arrive any time after dark. A light source is recommended for the walk to the viewing area, but white lights are not permitted on the Telescope Lot. Give your eyes time to dark-adapt, or use a red flashlight, easily made by covering any flashlight with red cellophane. 
 
On the North Rim, telescopes will be set up on the terrace of the Grand Canyon Lodge every evening. Astronomers will also use green lasers to point out constellations. By day, look for solar telescopes on the terrace and elsewhere. Check the Visitor Center and park bulletin boards for program topics and additional details. 
 
Nighttime temperatures on both rims can be cool, even in summer. Those attending the star party are encouraged to bring warm layers of clothing. When traveling in the park on the South Rim, it is best to find a parking space and use the free shuttle bus system to access points of interest in the Grand Canyon Village area. For shuttle bus information, visit https://www.nps.gov/grca/planyourvisit/shuttle-buses.htm. 
 
Grand Canyon National Park achieved International Dark Sky Park status in 2019 through the International Dark-Sky Association. The certification is awarded to parks that have retrofitted at least 67% of their exterior lights to be dark-sky-friendly and maintain outreach programs like star parties throughout the year. Grand Canyon National Park was also awarded International Dark Sky Place of the Year in 2019 for its extraordinary efforts in both dark-sky-friendly lighting and outreach programs.  
For additional information on the Grand Canyon Star Party visit: 
https://www.nps.gov/grca/planyourvisit/grand-canyon-star-party.htm.  
-NPS-
Last updated: June 3, 2023