News Release
Grand Canyon National Park Prepares for Potential Increase in Water Conservation Methods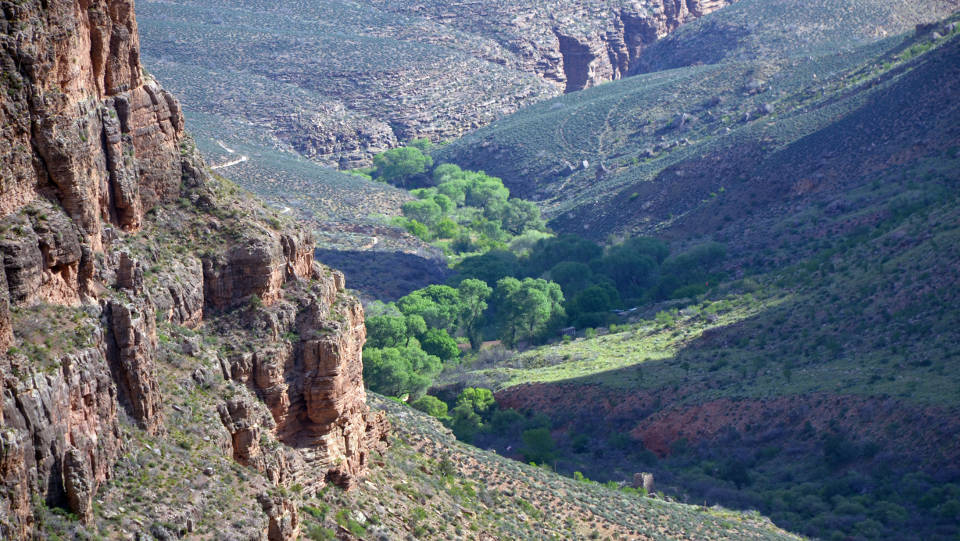 News Release Date:
October 5, 2018
Contact: Kari Cobb, 928-638-7958
Contact: Perri Spreiser, 928-638-7609
Grand Canyon, AZ
- Grand Canyon National Park implemented Level 2 water conservation measures on Wednesday, October 3, due to a series of breaks in the Transcanyon Waterline. This morning Water Utility staff at the park responded to another pipeline break. Additionally, attempts to pump water beyond Indian Garden yesterday failed. Park staff are currently assessing the situation and attempting to resolve the problem as quickly as possible. Until park staff repair the break and water in storage tanks reach sustainable levels, the park will remain in conservation mode.
Current water restrictions require the park and its partners to conserve water by adopting low water-use methods by practicing basic water conservation measures at home and at work. Some of these measures include shortening shower times, selective flushing of toilet water, washing full loads of laundry, serving water at restaurants only when requested, and utilizing low water methods to clean hotel rooms and homes.
The park is currently preparing to increase water conservation levels to Level 3, which requires park concessioners to switch to disposable dishes and utensils, closing camper services (showers and laundry), closing the RV dump station and water refill station, turning off water in sinks and providing hand sanitizer in public and office restrooms, and closing or limiting the employee laundromats. The park will make the determination to increase water conservation levels based on the progress of repairs to the waterline, as well as the water level within the storage tanks on the South Rim. Once the determination has been made to increase conservation levels, an announcement will be made.
The public and employees at Grand Canyon National Park should be vigilant in their efforts to conserve water while at the park, and also be aware that conservation levels are subject to change with changing conditions.
The public can call 928-638-7688 to listen to a recorded message with updates and additional information about current water restrictions at Grand Canyon's South Rim.  
Grand Canyon National Park has a large and complex water utility system that provides water to more than 6 million annual visitors in addition to the 2,500 residents that live in the park.
NPS
Last updated: October 5, 2018