News Release
Firefighters respond to reported electrical fire at El Tovar Hotel within Grand Canyon National Park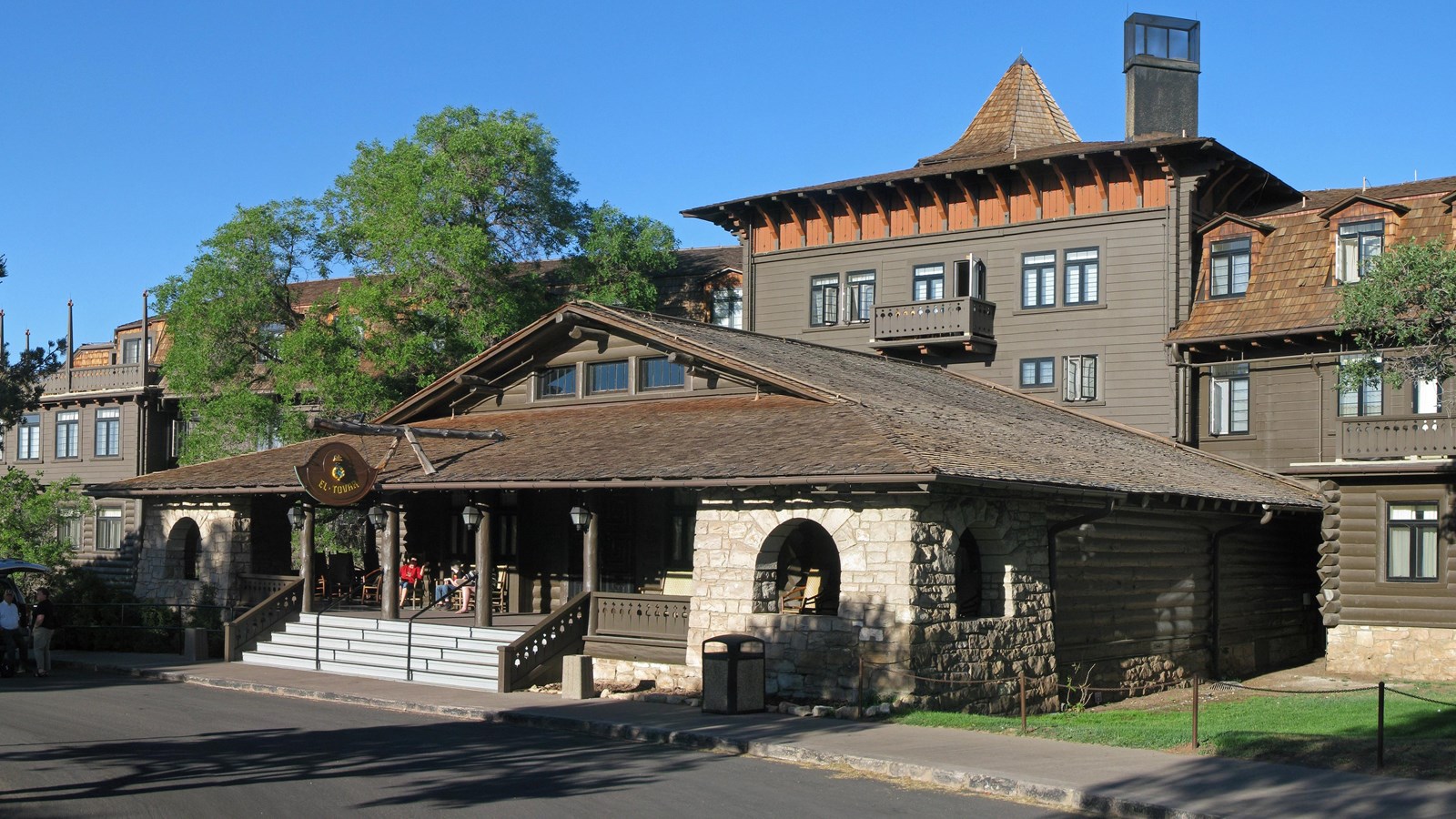 News Release Date:
October 27, 2022
Contact: Joëlle Baird, 928-606-3154
On October 26 at approximately 3:30 p.m., an electrical fire was reported at El Tovar Hotel within Grand Canyon National Park.  
Structural firefighters from the National Park Service (NPS), Xanterra Fire and Security and Tusayan Fire Department responded with the first unit arriving within three minutes of the initial report. A circuit breaker malfunctioned in the basement of the hotel causing smoke but there were no open flames found by responders. The scene was secured within 30 minutes with no reported injuries.  
Out of an abundance of caution and the loss of electrical service following the incident, El Tovar Hotel, Kachina Lodge, and Colter Hall buildings were evacuated. Inspections will be conducted at the El Tovar Hotel by a certified electrician
to assess the safety for overnight occupancy. There is no announced date of reopening yet for dining services and overnight guests at the El Tovar.  
The building is utilized by the parks' concessioner, Xanterra South Rim, LLC, and contains guest rooms, dining services, and gift shops. For more information on the El Tovar Hotel, visit:
El Tovar Hotel | Grand Canyon National Park Lodges (grandcanyonlodges.com)

 -NPS-
Last updated: October 27, 2022