News Release
Finding of No Significant Impact Signed for the Transcanyon Water Distribution Pipeline project in Grand Canyon National Park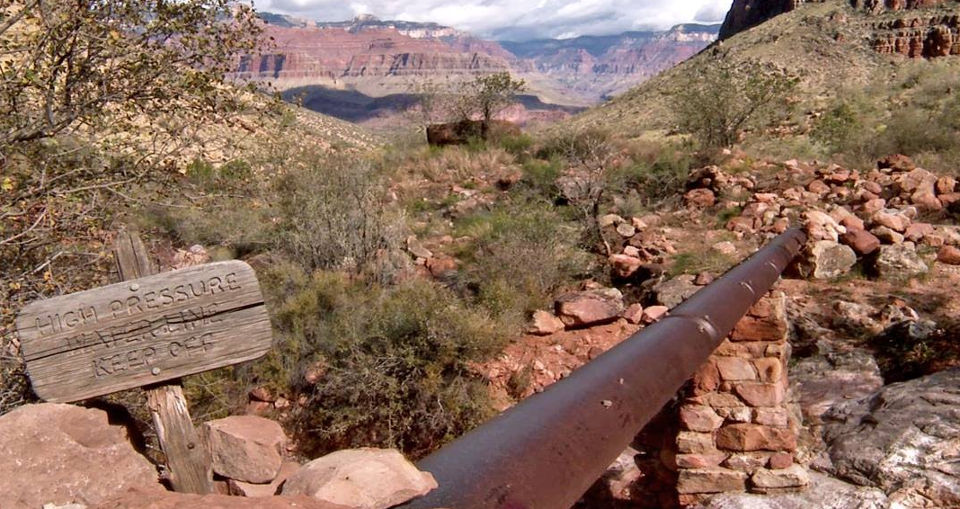 News Release Date:
May 8, 2019
Contact: Kris Fister, 928-638-7958
Grand Canyon, AZ - Today, the National Park Service finalized a plan to  provide a reliable water delivery system, improve water quality, and meet water supply needs at the South Rim and in the Cross Canyon Corridor in Grand Canyon National Park.

"The pipeline plays a critical role in supporting park operations and supplies all potable water to the park's South Rim and Cross Canyon Corridor," said Kristine Provenzano, National Park Service manager for the project. Water transported by the pipeline supports more than 6 million annual visitors and approximately 2,500 year-round residents.  

A Finding of No Significant Impact (FONSI) was signed by Kate Hammond, Acting Regional Director for Intermountain Region of the National Park Service for the Transcanyon Water Distribution Pipeline project in Grand Canyon National Park.

The current pipeline was constructed in the 1960s, is beyond its useful life, experiences frequent failures, and requires continual maintenance to repair frequent leaks. The new pipeline project is intended to support the park for approximately 50 years.

In October 2018 the National Park Service released the Pipeline Environmental Assessment (EA) for a 30-day public comment period. This EA, in accordance with the National Environmental Policy Act (NEPA), evaluated a no action alternative and two action alternatives, which included options to relocate the water intake and replace the pipeline in the same location. Public comments received were analyzed and considered in developing the FONSI.

The park's selected alternative (Alternative B in the EA) will relocate the water intake for the Pipeline from Roaring Springs to an area along Bright Angel Creek near Phantom Ranch, replace approximately three miles of the Pipeline between Phantom Ranch and Indian Garden, and construct water treatment facilities and tanks to support the water system. This will eliminate one of the Pipeline sections through "the Box" where most of the breaks occur.

The EA, FONSI, and other reference documents can be found on the NPS Planning, Environment and Public Comment (PEPC) website at https://parkplanning.nps.gov/grcatcwl.


-NPS-
Last updated: May 8, 2019