News Release
Angela Boyers Selected as Chief Ranger of Grand Canyon National Park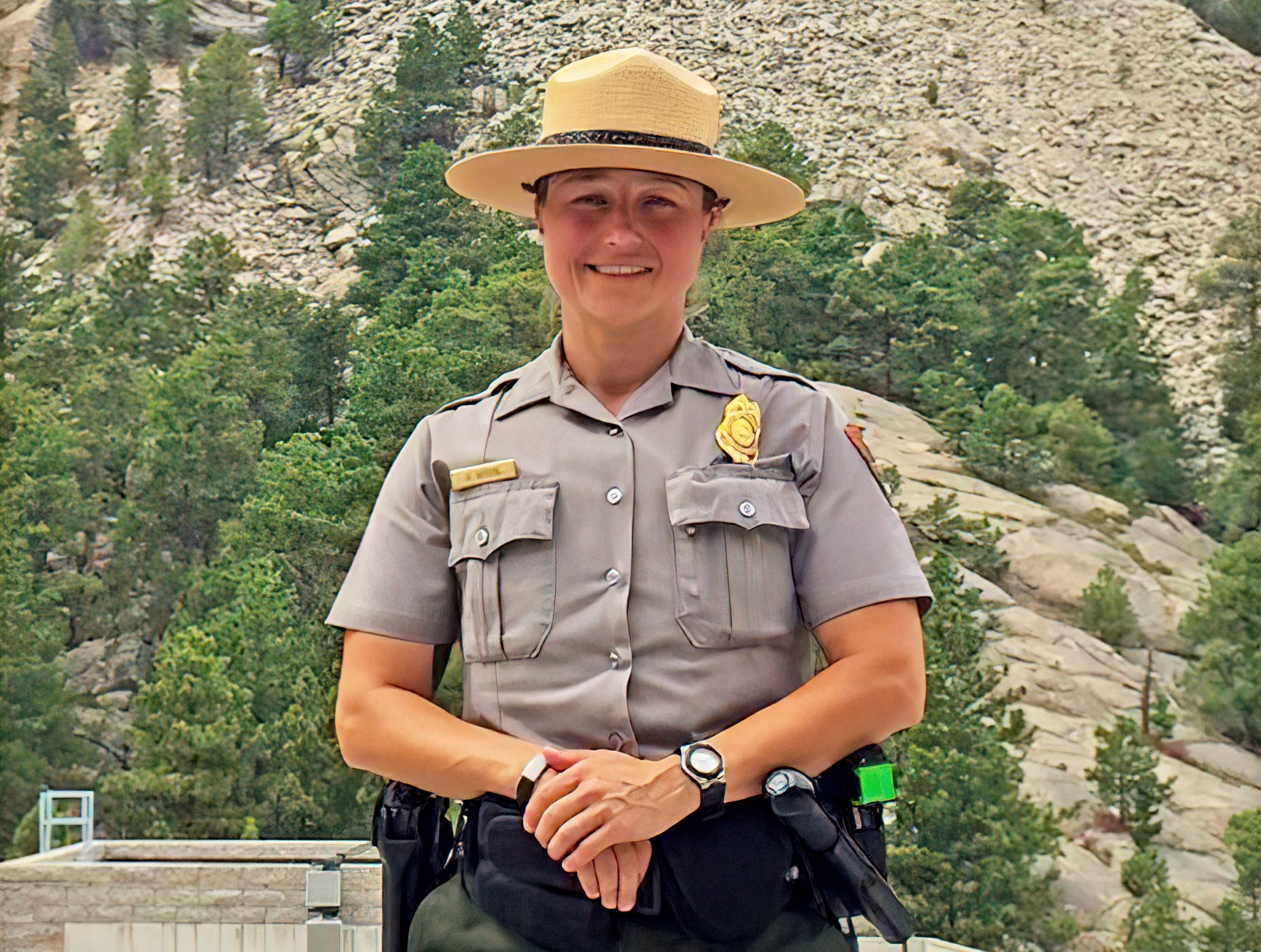 News Release Date:
August 18, 2021
Contact: Office of Communications, 928-638-7609
GRAND CANYON, Ariz. –
Grand Canyon National Park
Deputy Superintendent Louis Rowe has announced the selection of Angela Boyers as Chief Ranger for the Division of Visitor and Resource Protection. As chief ranger of Grand Canyon National Park, Boyers will manage a complex program that includes law enforcement, emergency services, wildland and structural fire, aviation, fee collection, backcountry operations, and a regional dispatch center. 
"Angela has a strong vision for the future of Grand Canyon's Visitor and Resource Protection team," said Rowe. "We are pleased that she had stepped forward to lead this dynamic and innovative division that is composed of some of the most talented professionals in the business."
With more than 20 years of experience with the National Park Service (NPS), Boyers has held numerous leadership positions since she started her career in the late 1990s. Since 2019 Boyers has served as the Deputy Chief Ranger at Yosemite National Park in California. She previously served as the Chief Ranger at Glen Canyon National Recreation Area and held other commissioned positions at Yellowstone National Park, Grand Canyon National Park, Buffalo National River and Cape Cod National Seashore. 
"My leadership philosophy includes a holistic look at employee growth and development, and I plan to focus on mental health and wellness of all Grand Canyon's Visitor and Resource protection staff," says Boyers.  
Boyers will move to Grand Canyon with her husband and young son beginning in September. They enjoy hiking, camping and archery hunting, and they look forward to raising their son with an appreciation for the beauty and variety of outdoor activities northern Arizona has to offer.  
-NPS-
Last updated: August 18, 2021