News Release
Business Opportunity Announced for the North Rim of Grand Canyon National Park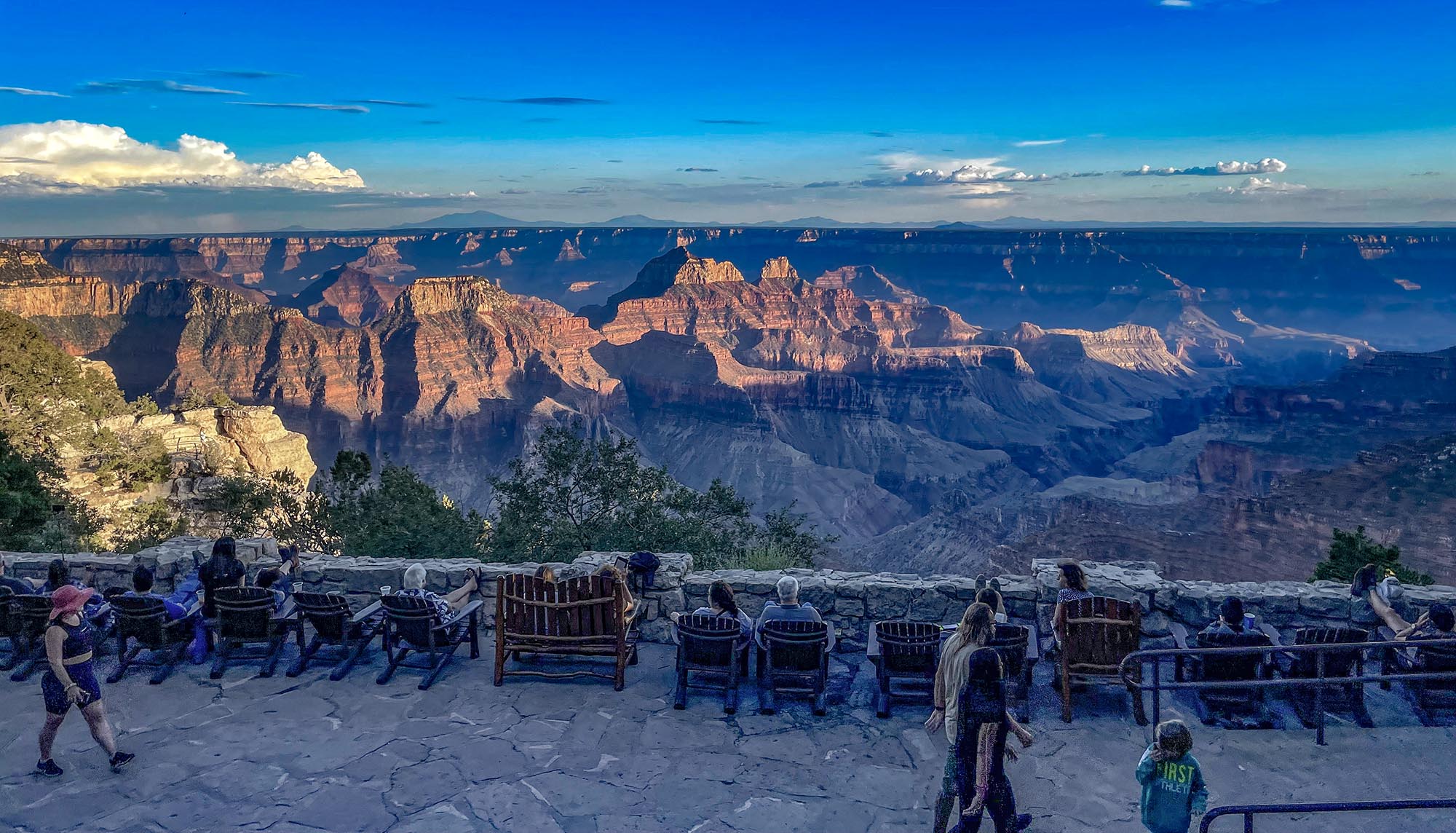 News Release Date:
October 12, 2022
Contact: Jennifer Parker
Grand Canyon National Park Superintendent, Ed Keable, has announced the availability of a prospectus for a business opportunity in the park to provide lodging, food and beverage, retail, and other visitor services on the North Rim. The prospectus released today outlines this business opportunity, describes the existing business, and provides details on how to submit a responsive proposal.
 
The services provided under the new contract encompass the majority of the commercial visitor services on the North Rim. It includes services currently provided by Aramark Sports and Entertainment Services, LLC This contract currently earns gross revenues of approximately $13 million per year, with 219 guest rooms, four restaurants and bars, gift shop, general store, public showers and laundry, and gas station. 
 
In addition to continuing the current services, the new concessioner must make improvements to the main lodge lobby, kitchen, restrooms and deli; rehabilitate both motel buildings, including establishing new hostel-type rooms; develop new food service at the general store; rehabilitate general store cabins to be used as visitor lodging; convert cabins and motel rooms to be ABA accessible; rehabilitate four employee dormitories  implement new interpretive bus tours; and establish a new visitor shuttle. Concessions contracts are developed and issued under the authority of the Concessions Management Improvement Act of 1998, P.L. 105-391, and its attending regulations in 36 CFR §51. 
 
All interested parties are encouraged to apply and submit a responsive proposal. The prospectus for these new opportunities is being advertised at SAM.gov. The prospectus can be found online at Grand Canyon National Park - Concessions (U.S. National Park Service). To obtain paper copies of the prospectus, please contact Jennifer Parker  via email at e-mail us.
 
If you plan to submit a proposal in response to this solicitation, you must notify Jennifer Parker, Commercial Services Program Lead, NPS Regional Office Serving Interior Regions 6, 7, & 8, via email at e-mail us no later than 4:00 p.m. Mountain time on December 8, 2022. The Service will not accept proposals from entities that do not provide notice on or before this deadline.
 
-NPS-
Last updated: October 12, 2022