Fire Information and Activity
Fire Updates / Advisories / Restrictions / Closures
The North Zone Interagency Fire Management Program may initiate additional prescribed fires on the North Rim of Grand Canyon National Park between December and January.
Working as the North Zone Interagency Fire Management Program, fire managers from Grand Canyon National Park and the Kaibab National Forest plan to start the Bright Angel Prescribed Fire (Rx) as early as Wednesday, December 6. The Bright Angel Rx, located near the North Rim developed area, is comprised primarily of ponderosa pine and patches of mixed conifer forest. This project will treat about 70 acres of the 400-acre size unit.
Objectives of the Bright Angel Rx include reducing the accumulation of forest fuels in the area to protect life and property from wildfire, aiding in the preservation of historic structures and archaeological sites, and helping to restore the North Rim developed area cultural landscape.
Fire managers may also initiate pile burns in the North Rim developed area. Piles consists of small diameter trees, branches, and twigs removed during hazardous fuel reduction projects intended to improve defensible space within the wildland urban interface (WUI) at the North Rim.
These Rx fires may show some activity for several weeks, depending on weather conditions and fuel moisture levels. Smoke may be seen from the South Rim, Arizona Highway 64, and US Highway 89. Smoke may settle in the canyon overnight in Roaring Springs Canyon, Cottonwood Campground, and Phantom Ranch. All prescribed fires are subject to approval by the Arizona Department of Environmental Quality- Smoke Management Division. For more information, visit http://www.azdeq.gov/environ/air/smoke/index.html.
As a reminder, the North Rim of Grand Canyon National Park and Arizona Highway 67 are closed for the season.
Additional information about prescribed fires in Grand Canyon National Park and on the Kaibab National Forest is available at https://inciweb.nwcg.gov/incident/5632/; Kaibab National Forest fire information phone line (928) 635-8311; text message – text 'follow kaibabnf' to 40404; and at https://www.nps.gov/grca/learn/management/fire_info.htm.
During an active fire, more detailed information is available from:

The park's Twitter feed:
https://twitter.com/GrandCanyonNPS
Grand Canyon National Park News Releases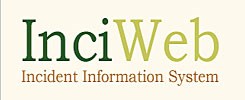 The park's InciWeb site:
https://inciweb.nwcg.gov/unit/313/
Current Fire Information from Our Neighboring National Forests:
---
Fire Restrictions / Regulations
Please review the year-round fire regulations in place at Grand Canyon:
- Within the park, fires are only allowed in designated campgrounds and may only be ignited in grills or designated fire rings.
- If you are hiking and camping below the rim, cook stoves may be used, but campfires and other open fires are never allowed.
- If you are on a river trip, campfires are only allowed in elevated metal pans, and use of a fire proof blanket under the pan is required.
For information about fire restrictions on other public lands in Arizona and New Mexico call the Southwest Area Fire Restriction Information Line at 877-864-6985.

South Rim: Very High

North Rim: Very High
---

Learn more about the Fire Management program at Grand Canyon National Park.
View photos of Grand Canyon's Fire and Aviation program.
To view interagency wildland fire photos, click here.
Wildland Fire QUICKLINKS:
Smoke and Air Quality Resources
NPS Fire & Aviation Management - Twitter - Facebook
Fire In-Depth

Northern Arizona Weather Forecast (NOAA)

For more fire information in and around Grand Canyon National Park, visit the Arizona Emergency Information Network, the official site for alerts and bulletins on emergencies and disasters in Arizona, including public health and safety advisories, homeland security alerts and disaster relief bulletins.
Also, Arizona Fire News
Visit our keyboard shortcuts docs for details
Duration:

3 minutes, 45 seconds
The secret to the Ponderosa pine's success is how well it has adapted to fire. What can people who live in fire-prone areas learn from the tree's defenses?
Last updated: December 6, 2017