Online Junior Ranger Ages 8 and up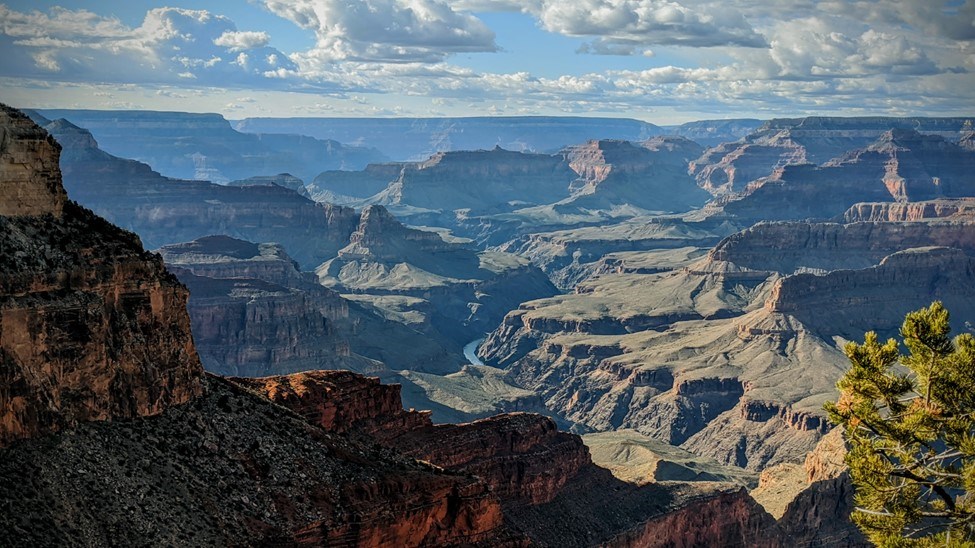 Complete the following four activities to earn your Online Junior Ranger Badge.
Activity 1: Geology
Watch the following video and listen to Ranger Tarryn talk about geology of the Grand Canyon.
Pause as the ranger talks about each of the different fossils found at the Grand Canyon. Draw what you think the area looked like at the time those fossils were formed. What kind of environment was it?

Now imagine yourself standing on the landscape one million years in the future. Create a postcard depicting what you see. On the back, write a letter describing your experience. How will our world continue to change?
Have you ever wondered why Grand Canyon is so colorful? Learn about fossils, rocks and scale at Grand Canyon National Park, in celebration of Write Out, a national writing campaign —then get outside and reflect on change in your community. Imagine yourself standing on the landscape one million years in the future. Create a postcard depicting what you see. On the back, write a letter describing your experience. Use the hashtag #WriteOut if you'd like to share your work with others.

Duration:

4 minutes, 42 seconds
Activity 2: Adaptation
Watch the following video and listen to Ranger Haley talk about the Ponderosa Pine tree's strong bark that protects them from fire.
Draw what the ponderosa pine forest looks like before, after, and a few years after a fire. Label what helps the ponderosa to thrive in fire.

Find the closest tree to your house. Feel the bark. Put a piece of paper over the bark and gently rub your pencil over it. How do you think this bark helps this tree to survive? What else do you observe about this tree? How else is it adapted to where it lives?
The secret to the Ponderosa pine's success is how well it has adapted to fire. What can people who live in fire-prone areas learn from the tree's defenses?

Duration:

3 minutes, 45 seconds
Activity 3: The Havasupai
Watch the following video about the Havasupai Tribe, one of the eleven current tribes that have historic connections to the lands and resources now found within Grand Canyon National Park.
Language and how we talk about other people and communities is essential for telling accurate stories about the past, the present and the future.

In the video Ophelia says, "This is our land. No past tense allowed. Don't say it was our land. That's an inappropriate statement. It is our land."

How does the use of past tense when describing Indigenous communities tell an inaccurate story? How can it cause harm?

How can the simple change in language transform that narrative?
Grand Canyon has been home to the Havasupai since time immemorial. They're still here. The removal of the Havasupai from their homelands is a difficult history we must all acknowledge. Together with the Havasupai, the NPS is taking steps to rectify this troubled past. The first step is to rename Indian Garden to Havasupai Gardens, initiating an ethical relationship with the tribe to include the traditional name and its true history. Take a Minute Out In It to hear Ophelia talk about this important change.

Duration:

1 minute, 30 seconds
Activity 4: Observations
Scientists make observations every day to help them learn more about the world. An observation is something we notice with our senses of sight, touch, smell, or hearing. You know you're making an observation when you begin a sentence with the words "I notice" and then say something that describes what you see, touch, smell, or hear.
Find a spot to sit outdoors, or by a window, and practice making observations about your surroundings. Take 10 minutes to write and draw what you notice.
What do you see, hear, feel and smell? Is it busy or quiet where you are?
How do you feel after doing this? Did you notice anything you didn't at first?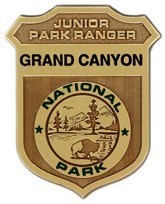 Congratulations! You are now a Virtual Junior Ranger.
Swear in with the video below and download the Junior Ranger Badge image. The park is unable to mail out Junior Ranger Badges.
Last updated: January 27, 2022