Your "Virtual" Golden Gate


Left image
You are invited to find your park as the National Park Service continues into its second century.
Right image
You are also invited to find your virtual park and stay connected wherever you are in the world.
Social Media
It's not just pretty pictures (although we have plenty of those!). Join the conversation and connect with a national park anytime on social media. Share stories, photos, trip ideas, park experiences, and more with park staff and fellow park enthusiasts. Take a virtual tour, talk to a ranger, or participate in a live presentation. Use #FindYourPark / #EncuentraTuParque.
Many parks and programs have their own accounts to follow and don't forget to follow the national NPS accounts on Facebook, Twitter, Instagram, Flickr, and YouTube.  
Golden Gate NPS social media accounts are a place where fans feel comfortable sharing information and experiences about GGNRA with one another. While our social platforms are an open forum, they are also family friendly, so please keep your comments and wall posts clean. Please be considerate of other fan's opinions. In addition to keeping it family friendly, we ask that you follow our posting guidelines here. If you do not comply, your message will be removed.

We do not allow graphic, obscene, explicit or racial comments or submissions, nor do we allow comments that are abusive, hateful or intended to defame anyone or any organization.

We do not allow solicitations or advertisements. This includes promotion or endorsement of any financial, commercial or non-governmental agency. Such posts and/or links are subject to deletion. People who continue to post such content and/or links may be subject to page participation restrictions and/or removal from the page.

We do not allow attempts to defame or defraud any financial, commercial or non-governmental agency.

We do not allow comments that suggest or encourage illegal activity.
You participate at your own risk, taking personal responsibility for your comments, your username and any information provided.

Posting of external links on this site that are intended as advertising (or to drive traffic to websites unrelated to GGNRA), or do not contribute to dialog and discussions about GGNRA may be deleted. People who continue to post such links may be subject to page participation restrictions and/or removal from the page. External links do not constitute official endorsement on behalf of the U.S. National Park Service or the U.S. Department of Interior.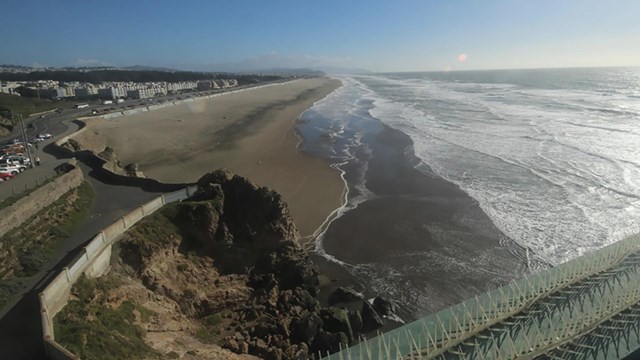 Webcams
Please feel free and check out the park's web cams for weather or surf conditions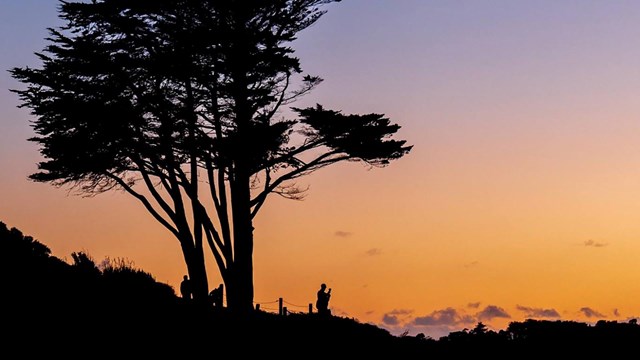 NPGallery: GGNRA
Search, view and download photos of the park from NPGallery.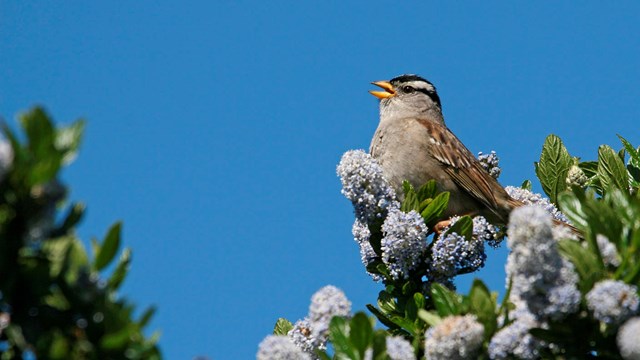 Audio Gallery
You will find a list of audio described brochures about GGNRA, Muir Woods, Fort Point & more!
Virtual Tours & Programs
Visit national parks and join ranger programs via virtual tours offered by parks and NPS partners on websites and social media channels. Check individual park and partner sites for more virtual tours. Here are a few to get started.


Activities
Stay engaged with learning, exploring, and caring for our nation's natural and cultural heritage with family-friendly activities that can be done at home or in your community.
Last updated: July 1, 2021