Vestiges of China Beach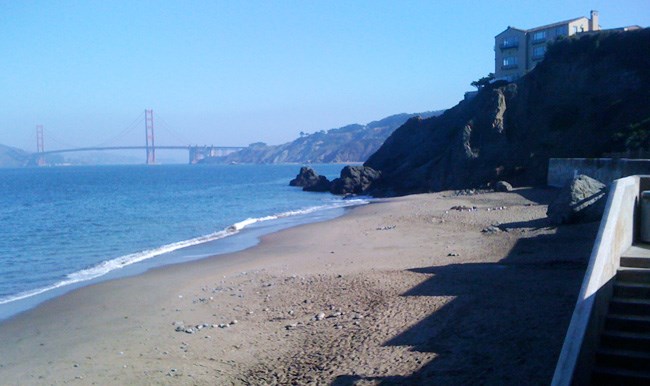 China Beach, a small, sandy cove between Lands End and Baker Beach in San Francisco's Sea Cliff neighborhood, is used today as a public recreation area that offers spectacular views of the Marin Headlands and Golden Gate. Local legend states that the beach was once used as a camp for Chinese fisherman who may have anchored their fishing boats in the harbor in the 1800s.

The State of California bought the beach in 1933 and officially named it James D. Phelan Memorial Beach State Park, named after San Francisco's 25th mayor. In 1974 the state turned the beach over to the National Park Service, which recommended changing the name back to China Beach.

Although there is little evidence of Chinese habitation at the cove, Chinese Americans in 1982 erected a large monument that commemorates the Chinese fisherman who have worked in and around San Francisco Bay since Gold Rush times. To honor this history, the Park Service officially restored the name of the cove back to China Beach.

Last updated: February 28, 2015