Golden Gate Is Taking Action
How Golden Gate Is Addressing Climate Change
Golden Gate National Recreation Area works to be part of the solution to climate change and helps visitors do the same. Our
Climate Change Action Plan
integrates the following actions into our planning, operations, and outreach: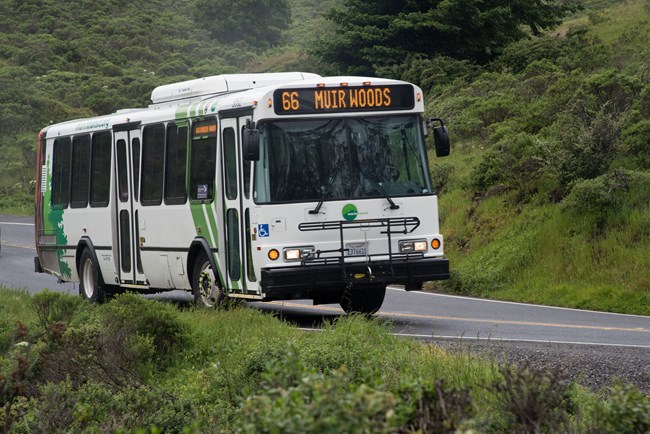 Eliminating carbon emissions
Golden Gate uses 100% renewable electricity as of 2017, thanks to onsite solar generation at Alcatraz and Fort Mason, and purchasing power from community choice aggregations. In 2018, we offset our operational carbon emissions by purchasing credits to fund technologies like anaerobic digesters that capture methane from manure to prevent atmospheric release. We hope to do that again in the future.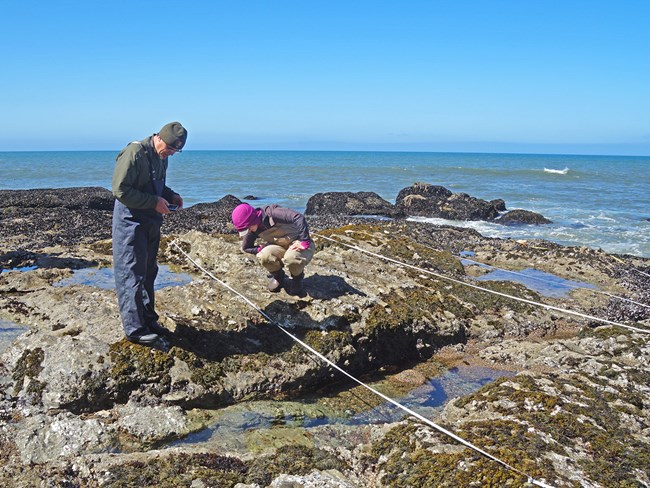 Preparing for climate change
We are monitoring and managing for climate change effects. Documenting changes to the park's resources informs our responses, like expanding marsh areas to serve as buffers for sea level rise at Crissy Field or collecting seeds adapted to climate change in the Marin Headlands.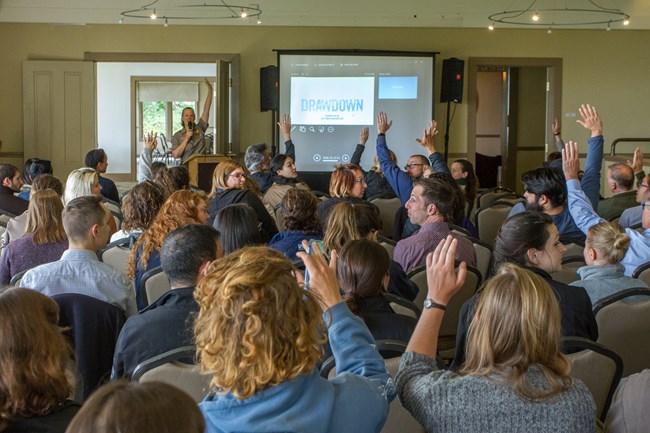 Educating staff, partners, and the public
Our interpretive programs explain environmental issues and develop personal connections between our visitors and the natural world. We invite you to take advantage of programs and volunteer activities as a way to steward your environment and explore your relationship with the park's rich history. The actions we take today will build upon the collective stories that Golden Gate tells in the decades to come.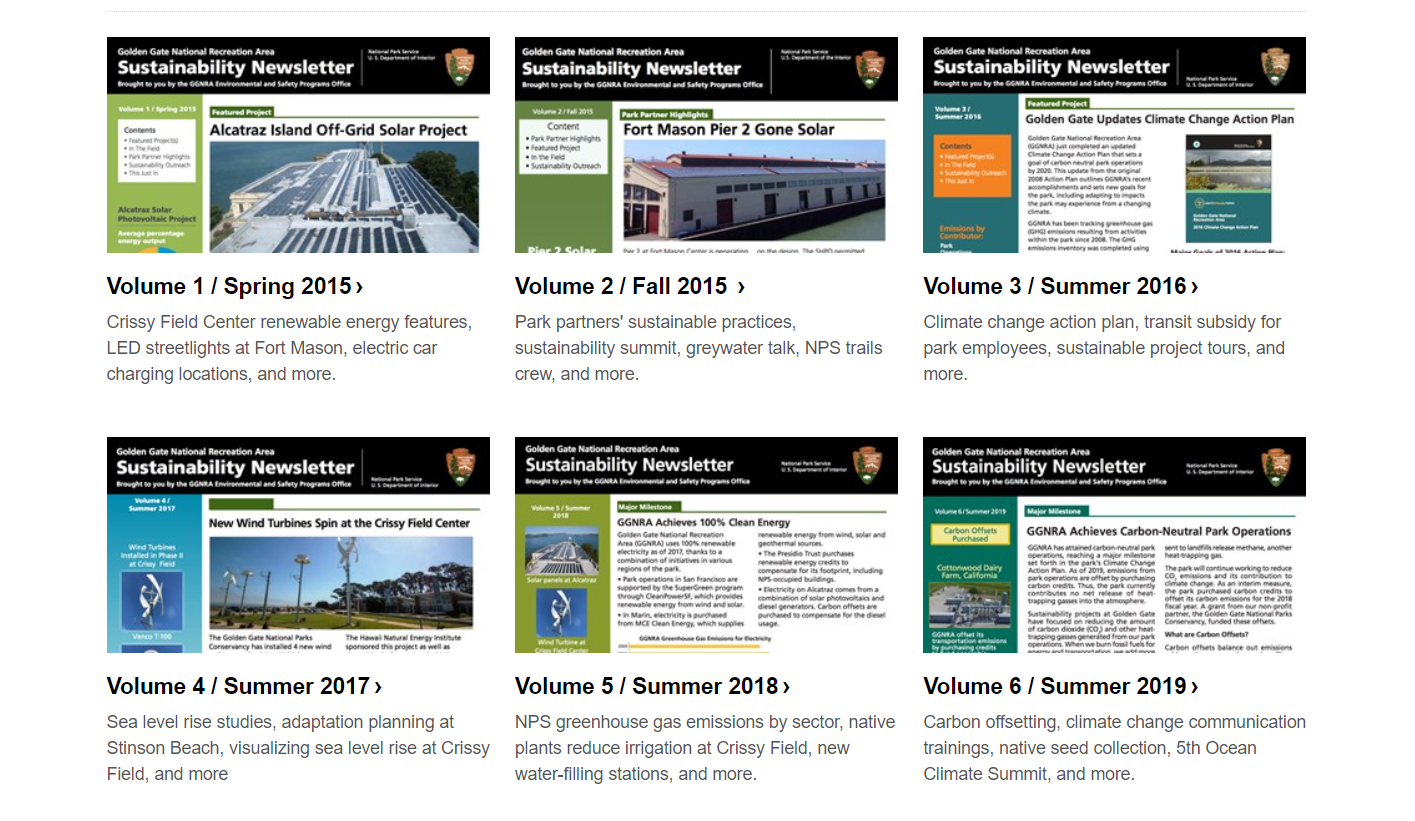 Learn more
Sustainability
is important to us. Learn more by diving into our
Sustainability Newsletters
.
Climate Change Action Plan
Our
Climate Change Action Plan
expands upon the three major actions listed above that the park will undertake to address climate change, including:
Action 1:
Reduce greenhouse gas emissions, particularly within the park's energy, transporation, and waste sectors. Our plan includes, but is not limited to, utilizing 100% clean energy through on-site generation or purchase from a renewable energy provider, reducing petroleum consumption by NPS vehicles and equipment, enhancing shuttle services to the park, and reducing waste through composting and recycling.
Action 2
: Plan for and adapt to future impacts of climate change. This will involve integrating adaptation into park policies and projects, enhancing collaboration between agencies, making science-informed decisions, increasing the adaptive capacity of both natural and cultural resources, and developing strategies to address risks to park facilities and operations.
Action 3
: Increase climate change education and outreach. We will work to incentivize park staff to undertake action on climate change solutions as well as communicate the science and solutions to climate change to park visitors through interpretive programs, social media and web content, and exhibits. We also aim to play a leadership role in community, regional, and national efforts.
Last updated: November 15, 2021