Sustainability Newsletters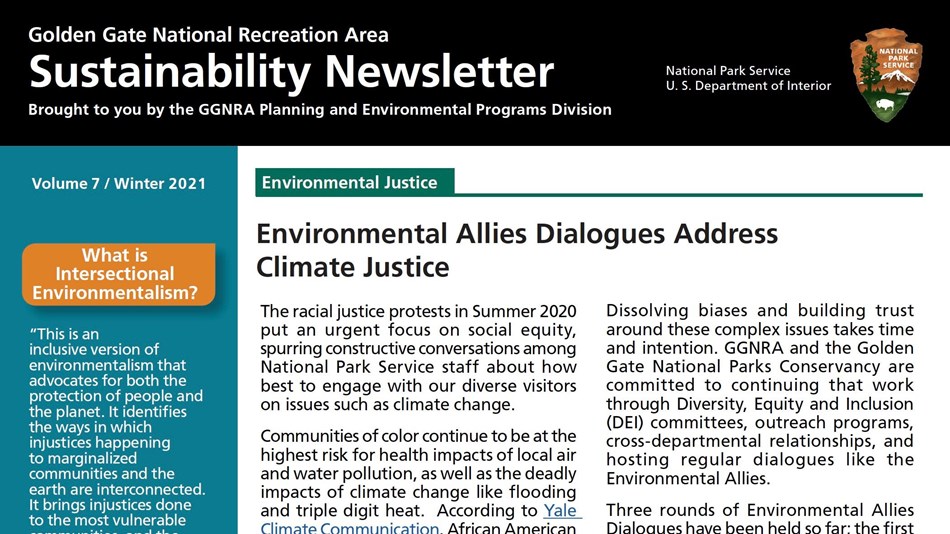 New: Volume 7 / Summer 2020
Climate justice, transit improvement, EV trucks, Environmental Audit and more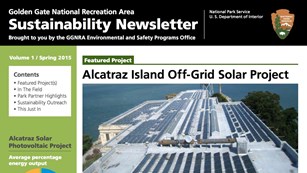 Volume 1 / Spring 2015
Crissy Field Center renewable energy features, LED streetlights at Fort Mason, electric car charging locations, and more.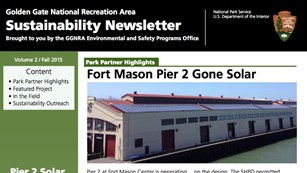 Volume 2 / Fall 2015
Park partners' sustainable practices, sustainability summit, greywater talk, NPS trails crew, and more.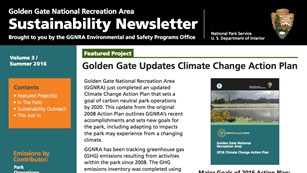 Volume 3 / Summer 2016
Climate change action plan, transit subsidy for park employees, sustainable project tours, and more.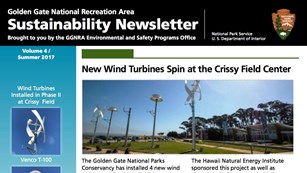 Volume 4 / Summer 2017
Sea level rise studies, adaptation planning at Stinson Beach, visualizing sea level rise at Crissy Field, and more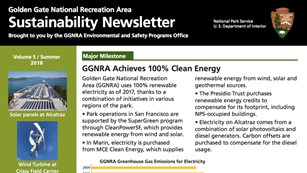 Volume 5 / Summer 2018
NPS greenhouse gas emissions by sector, native plants reduce irrigation at Crissy Field, new water-filling stations, and more.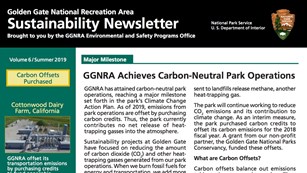 Volume 6 / Summer 2019
Carbon offsetting, climate change communication trainings, native seed collection, 5th Ocean Climate Summit, and more.
Last updated: August 4, 2022