Doing Business With The Park
Golden Gate National Recreation Area supports the National Park Service mission by utilizing sound business practices in management of commercial visitor services, park partnerships and special park uses.

Please note that the information provided herein is exclusively related to areas administered by Golden Gate National Recreation Area (including Alcatraz Island, Muir Woods National Monument, Fort Point National Historic Site, and Crissy Field). We do not manage business opportunities for the Presidio Trust, California State Parks, or municipal parks such as Golden Gate Park.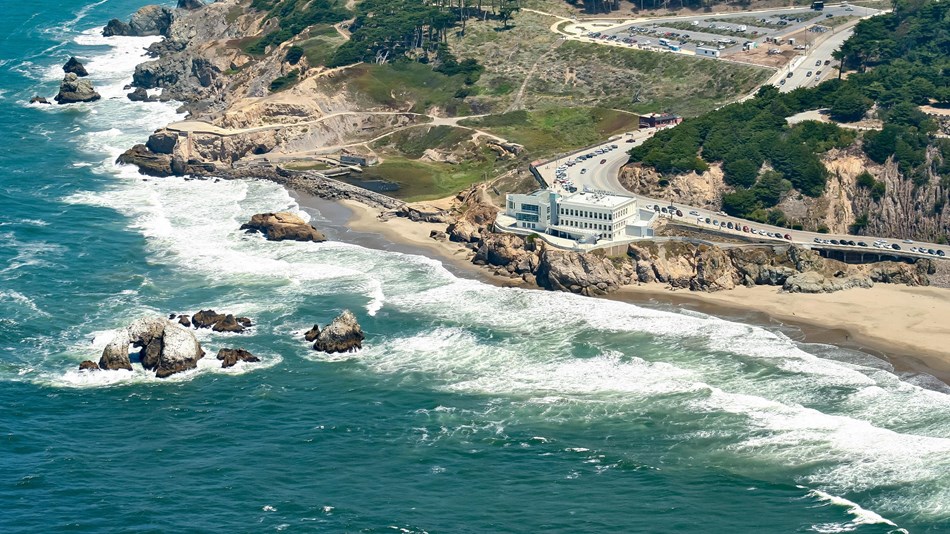 Lands End Restaurant Properties RFQ
Announcing a Request for Qualifications for prospective partners to lease the Lands End Restaurant Properties including the Cliff House.
Special Park Use Permits
GGNRA issues permits for special uses such as picnics, wedding ceremonies, cultural programs, festivals, athletic events, film and photography projects. Click here to learn more about special park use permits.
Commercial Use Authorizations
GGNRA issues commercial use authorizations for commercial carriers, outdoor fitness operators, and guided services. Click here to learn more about CUAs.
Temporary Food Event (TFE) Permits
GGNRA issues public health permits for Temporary Food Events that are open to the public. Click here to learn more about Temporary Food Events.
Other Business Opportunities
GGNRA periodically announces competitive business and partnership opportunities within the park. Current opportunities are listed below.
Contact Information
Feel free to e-mail or call the GGNRA Business Management Division at (415) 561-4948 with questions about these or other business opportunities within the park.

For a complete list and description of current GGNRA park partner programs and services, please visit our Partners webpage.
Thank you for your interest in Golden Gate National Recreation Area, a unit of your National Park Service.
Last updated: August 14, 2019