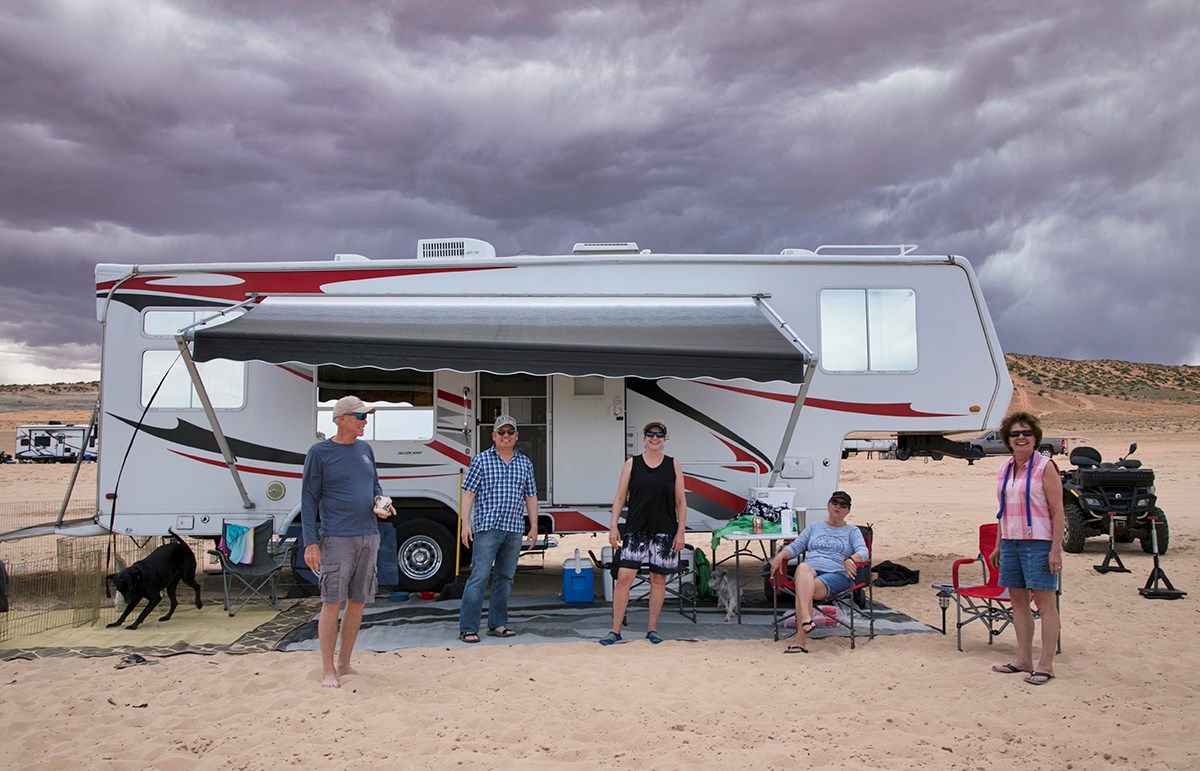 Regulations
Camping is limited to 14 consecutive days and no more than 30 days total in the park in any calendar year.
Maximum of 8 people per individual designated site; maximum of 2 tents per site. Designated Group sites accommodate more.
Food, pet food, garbage, and other related camp supplies must be stored in containers highly resistant and impervious to entry by birds and other wildlife.
Quiet hours are 10 pm to 6 am, unless otherwise posted.
There is no camping allowed in Rainbow Bridge National Monument or within/on archeological sites.
Campfires
Campfires are allowed in NPS-provided receptacles (fire rings and grills) and along Lake Powell's shoreline below high-water level (3,700 feet), except within developed areas. Do not leave trash in fire rings. Fireworks are illegal. Check the Superintendent's Compendium for specifics.
Check for fire restrictions in effect due to high fire danger conditions. Such restrictions are a regular part of hot, dry summer months, but can occur any time of year.
Campgrounds Operated by the National Park Service
These campgrounds do not take reservations.