News Release
Wahweap Main Ramp Closed to Houseboat Launching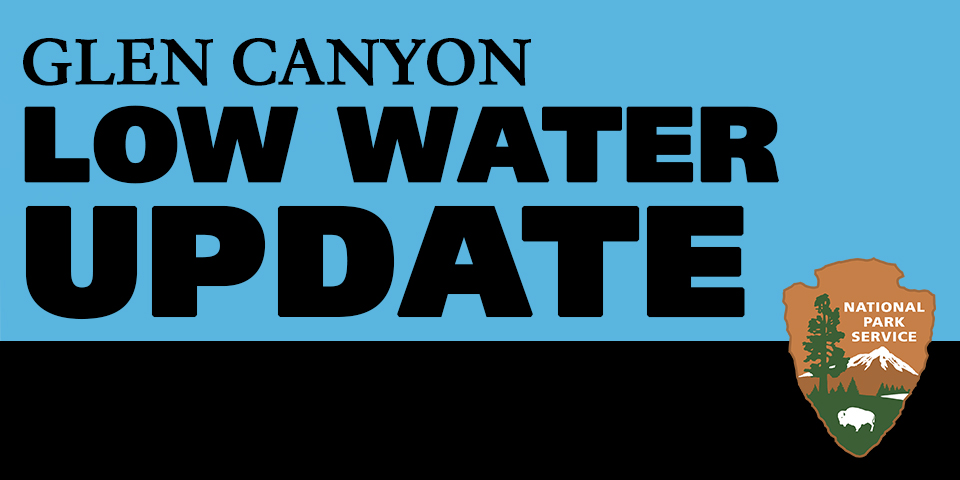 News Release Date:
July 17, 2021
Contact: Kendall Neisess (Acting), 928-660-8685
Effective immediately, no houseboats may be launched from Wahweap Main Launch Ramp due to low lake levels. Houseboat retrievals remain possible utilizing the boiler plate temporary extensions. Boaters are advised that at the current rate of water loss, only 60 feet of temporary boiler plate will remain by Saturday, July 24. A hazard buoy currently marks the end of the boiler plate ramp extensions available for houseboat retrieval. Today's ramp assessment showed no more than 10 feet of water depth at the end of the longest temporary boiler plate extension. 
Glen Canyon National Recreation Area projects that at a lake elevation of approximately 3551 feet the Wahweap Main Launch Ramp will likely become unusable for all motorized watercraft. Visitors should be aware that this could result in a full closure of the ramp to motorized vessels. The park continues to monitor water level fluctuations and investigate alternative options for vessel launch and retrieval locations in South Lake Powell while the Stateline Auxiliary Ramp construction project is underway. Information about Lake Powell water levels is available from the Bureau of Reclamation at: Lake Powell Pool Elevation. 
Please be aware that due to the ongoing effects of climate change induced drought, lower water levels are forecast to impact Lake Powell for the foreseeable future and will impact water access points and boat launch areas. Boaters are advised to check our website often about the status of preferred launch destinations before heading to the lake. Information is available 24-7 on our website about Lake Powell's fluctuating water levels and the status of water-based visitor services at our Changing Lake Levels page.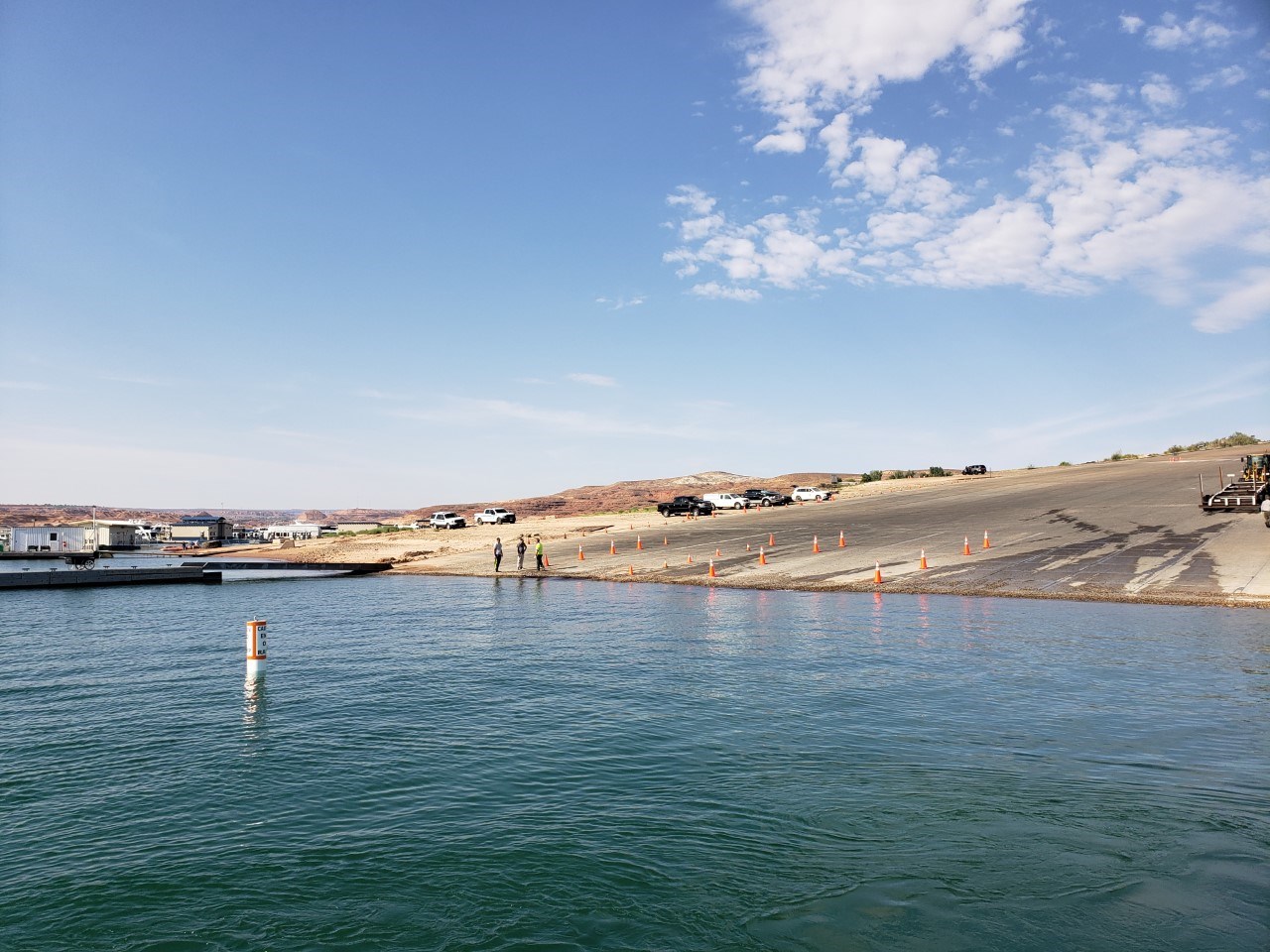 Last updated: July 17, 2021