For Kids
Glen Canyon's rock formations delight and water excites. There are so many ways to get out and explore.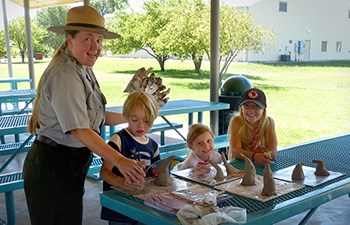 Join a Park Ranger!
Check out the web calendar for ranger activities like walks and talks, and for special events. You can also find us on facebook and instagram.
We welcome visitors young and old to participate in our volunteer service projects, like the annual Love Your Lake Community Cleanup.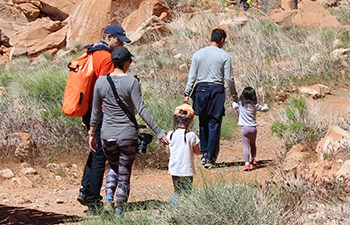 Get Outside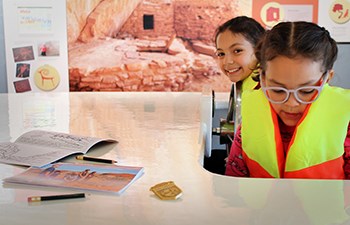 Explore Exhibits
Bullfrog, Esclante, and Carl Hayden Visitor Centers all have interesting exhibits that can teach you about different aspects of Glen Canyon. Bullfrog has information on rocks, ancient peoples, and even a life sized slot canyon! Escalante's exhibits include microscopes and tons of information about the dinosaurs that once roamed Utah. Carl Hayden is located right next to the Glen Canyon Dam. Learn all about water with interactive exhibits and videos. Plus there's a Junior Ranger Corner with space for play and for completing activity books.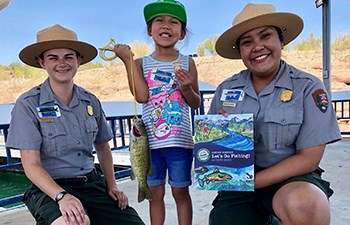 More Junior Ranger Books
Explore caves, study the stars, or go fishing! There are over a dozen different Junior Ranger booklets you can complete at home or on a visit to Glen Canyon. Plus, many other national parks have their own booklets and badges. How many can you earn?
Visit the NPS Junior Ranger page to learn more. Become a Webranger too!
Our BLM neighbors have books too, like the Junior Explorer Handbook.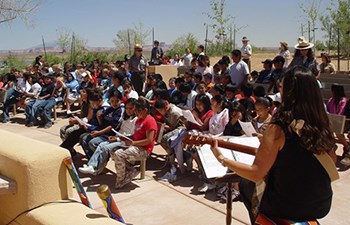 Are you a Fourth Grader?
Check out the Every Kid in a Park website to learn how you and your family can get free access to hundreds of parks, lands, and waters for an entire year.
Learn about the Bridging the Gap program that brings fourth graders to Rainbow Bridge on an epic field trip. Check out the artwork made by participants.
Are you Doing a School Project?
Get the basic facts about Glen Canyon. Check out videos on our youtube channel.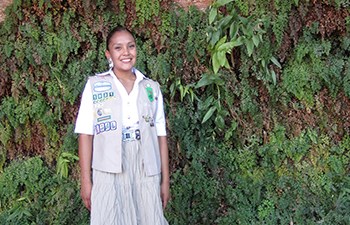 Are you a Boy Scout or Girl Scout?
Find out how Boy Scouts and Girl Scouts can earn a Resource Stewardship Patch and become a Scout Ranger.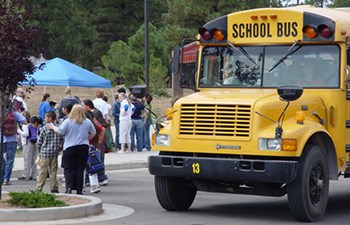 Are you a Teacher or Educator?
Interested in bringing students to Glen Canyon, or bringing Glen Canyon into your classroom? Check out the Education page. Learn about the Bridging the Gap program that brings students to Rainbow Bridge on an epic field trip.
See lesson plans and activities prepared by USGS on water, geology, and more as part of the 150th Anniversary of the John Wesley Powell expedition down the Green and Colorado Rivers.
Looking for a service project for your group? Email our Volunteer Coordinator to discuss options.
More Resources for Reading & Activities
Discover the Forest near you on this website from U.S. Forest Service.


Last updated: July 15, 2019