Spotting wildlife from cruise ships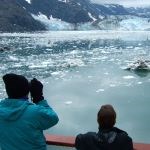 The best way to find wildlife is to learn about their habits. Ask a Park Ranger what habitats support wildlife in Glacier Bay.
On land, scan over suitable habitat with your binoculars, watching for movement or obvious silhouettes. On the water, use just your eyes first. Watch for any movement or unusual shapes on the surface, then use the binoculars to take a closer look.
Patience and determination are often rewarded and binoculars help magnify the experience.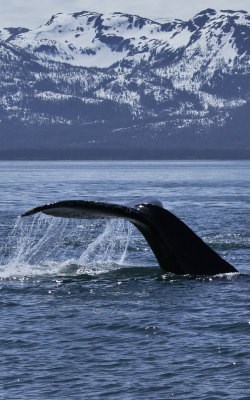 Helpful Links:
Wildlife Viewing
Furred, feathered, and finned
Animals of Glacier Bay
In-depth info on park wildlife
Bird Checklist
Where and when to find all 242 species
Mammal Checklist
An exciting diversity
Alaska Wildlife Notebook Series
AK Dept. of Fish & Game
Southeast Alaska Wildlife Viewing Calendar
When & Where to see What?
Last updated: March 12, 2018