Standing Tall in Bartlett Cove: Eagle and Raven Totem Raising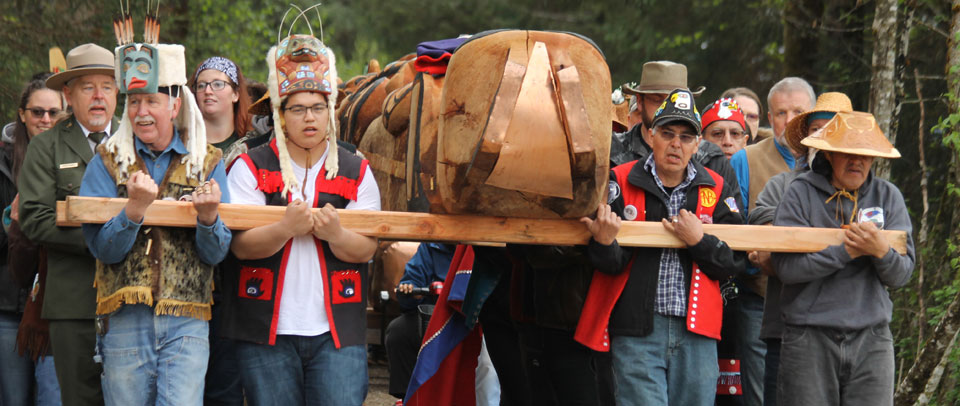 News Release Date:
May 23, 2017
Contact: Tom VandenBerg, 907-697-2619
Contact: Mary Beth Moss, 907-945-1220
BARTLETT COVE, ALASKA – The serene shores of Glacier Bay have become even more meaningful with the raising of two spectacular Tlingit totem poles in Bartlett Cove. In a heartwarming day of friendship and collaboration, the Hoonah Indian Association (HIA), and the National Park Service (NPS) joined together in the spirit of Woosh ji.een and raised the 20-foot, 2,000 pound red cedar totems into place. Elaborate carvings on the Eagle and Raven poles were designed by HIA to represent the various clans associated with Hoonah and Glacier Bay homeland.  
The day began early as tribal members boarded Allen Marine catamarans in Juneau and Hoonah. Upon arriving in the waters of Glacier Bay, both vessels were met by Eagle and Raven clan members in two dugout canoes. Traditional welcomes and messages of friendship set a perfect tone for the day; a day where the clans and the park "held each other up," in support and respect.  
Drumming, singing, and colorful regalia were on full display in a procession from the dock to the tribal house. For the final distance, each totem was hand carried by tribal members, partners and NPS staff. Tlingit voices and song mingled with the sounds of loons, thrushes, and children playing along the shore as an honored speaker from each clan represented on the pole described the significance of their crest. Reverence for ancestors and for today's youth were recurring messages heard throughout the day.
"The joyful celebration of the raising of the Raven and Eagle pole felt more like a gathering of friends and family than a government and tribal event," noted Glacier Bay Superintendent Philip Hooge. For safety and efficiency, HIA chose to raise these poles onto their bases using mechanical equipment. Even so, it was a major challenge. The audience collectively held their breath as each heavy pole was slowly lifted and gingerly maneuvered by straps and skilled hands.  
When the Eagle totem was secured in place, and rain began to fall, the welcoming warmth of Xunaa Shuká Hít was appreciated by all. Hoonah City School students were an integral part of the celebration. Students ranging in age from 5 to 18 sang songs written by high school students on a previous visit to Glacier Bay and an elaborately adorned drum, made by student Vanessa Williams, was presented to the National Park Service as a gift for the Tribal House. Speeches, dancing, and celebration brought the day's events to a close. Drumming and song filled Bartlett Cove as catamarans prepared their return. Both vessels slowly cruised past the shoreline to provide one last look. It was clear that as a physical manifestation of pride in culture, strengthening connections to homeland, and the success of collaboration, the Eagle and Raven poles now stand tall for all to see. 
Project Background
The Eagle and Raven poles now complete
Xunaa Shuká Hít, the newly-dedicated Huna Tribal House.
The tribal house has been a cooperative effort between the NPS and HIA; park staff and tribal employees collaborated on the architectural design; completion of various cultural elements including house screens, house posts, and totem poles; operational plans; and educational strategies. NPS and HIA would like to thank Trucano Construction, AK Concrete Casting, and Bobcat of AK for providing materials that supported the success of this totem raising. Generous support from Sealaska and Huna Heritage Foundation and the wisdom of clan leaders, community elders, and culture bearers have also benefited the project.  
For tribal members, Xunaa Shuká Hít, is an anchor to their Glacier Bay homeland. The facility serves as a gathering place where tribal members can reconnect with their treasured homeland through ceremonies, workshops, camps, tribal meetings and other events. This summer it will also provide park visitors with opportunities to learn about Huna Tlingit history, culture, and life ways. For both partners, it represents the fruits of an evolving-and strengthening-relationship. 
Printer-friendly PDF Version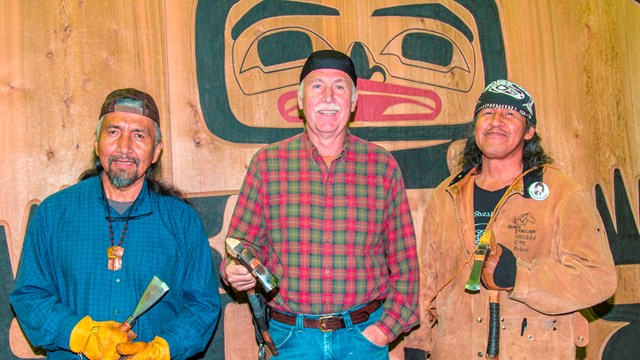 Tribal House Project Photogalleries
Enjoy images and videos of this amazing project.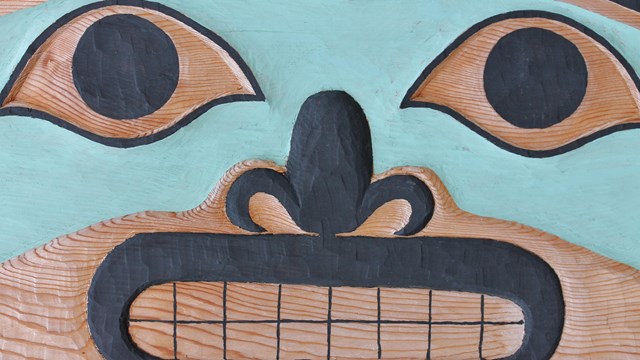 Huna Tribal House In the News
Recent articles about the project and upcoming events.
Last updated: February 3, 2019