News Release
Black Bear Activity in Bartlett Cove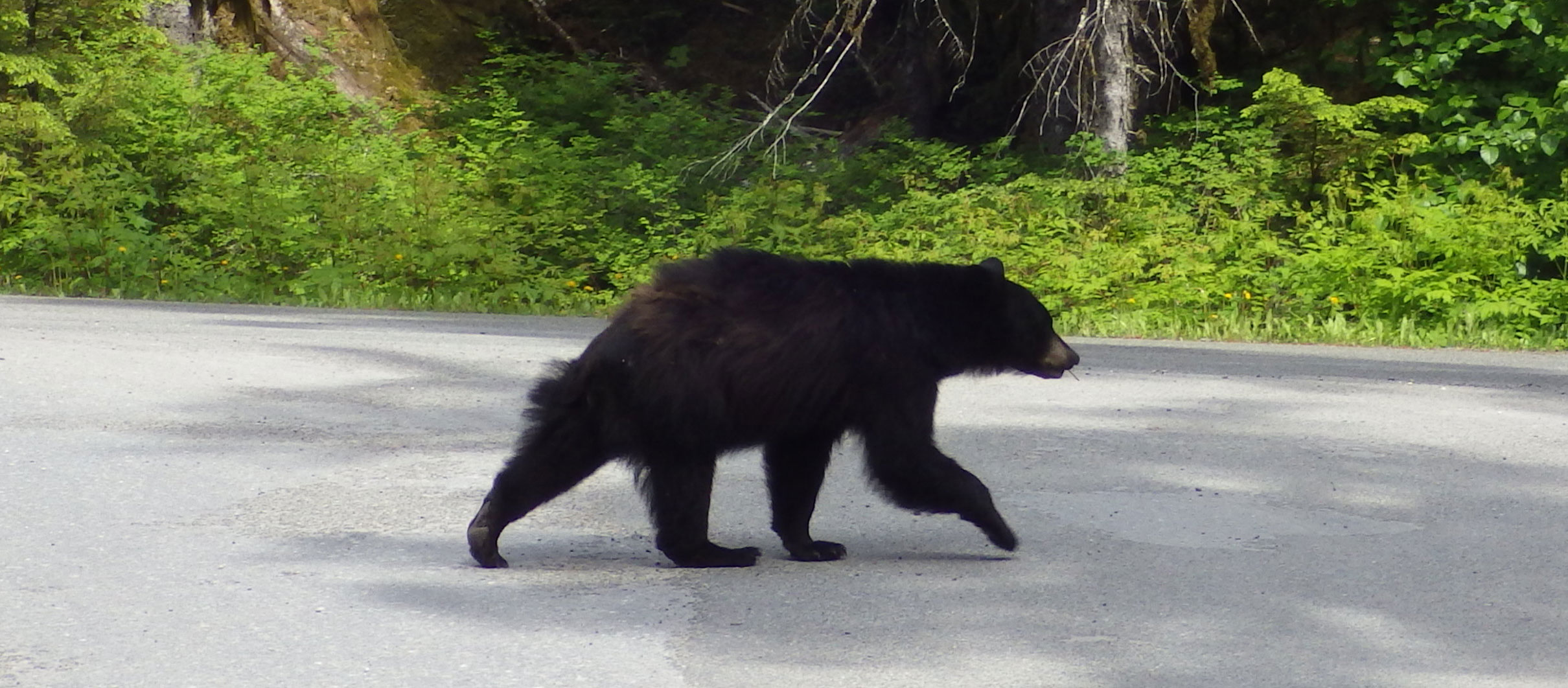 News Release Date:
July 17, 2017
Contact: Tania Lewis, 907-697-2668
Contact: Albert Faria, 907-697-2230
BARTLETT COVE, AK – Two sub-adult black bears have been seen repeatedly in the Bartlett Cove Developed Area over the past 5 weeks. These bears have been seen at Glacier Bay Lodge trying to access the trash area, on the boardwalk, and under the buildings. Last week, a sub-adult bear entered an unoccupied residence in Bartlett Cove through a screen door and obtained human food. A bear also attempted to break into a truck containing empty compost buckets and caused damage to the truck's mirror and fenders.  
For this reason, Glacier Bay Bear Management Staff are patrolling Bartlett Cove daily looking for food and trash that bears might be able to access as well as hazing all sub-adult black bears seen in the developed area. Hazing methods include yelling, chasing, paintballs, slingshots and non-lethal shotgun beanbag rounds. The goal is to teach the bears to be wary of people and buildings so that they do not have an opportunity to obtain human food again.    
There have been no reports of aggressive behavior towards visitors from these bears, but for your safety please:  
Keep all food, trash, or other potential attractant inside housing/lodging units, designated storage caches, or car. Keep your door closed and close your windows if you are asleep or are not present!
Report bears in the Bartlett Cove Developed Area to the Visitor Information Station.
Walk around blind corners cautiously, make noise and pay attention to your surroundings. If a bear is cornered on a trail or boardwalk, move so the bear has a route to escape. 
Learn what to do if you encounter a bear, and consider carrying bear pepper spray. 
Please report all bear encounters to the Visitor Information Station (VIS) from 7:00 am to 7:00 pm, and contact the VIS (907-697-2627) for the most current information regarding bear incidents in the area. For after hour emergencies call 907-697-2651.
Thank you!
Printer-friendly pdf version
Last updated: July 18, 2017