Bears at Glacier Bay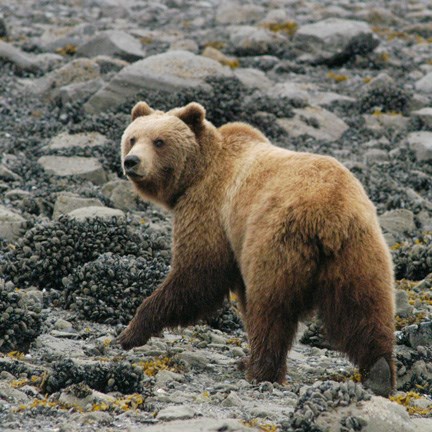 Glacier Bay National Park is home to both brown bears,Ursus arctos, and black bears,Ursus americanus. Black bears are primarily creatures of woodlands and are found among the forested areas of the lower bay, including Bartlett Cove. In contrast, park biologists have recently discovered that brown bears inhabit virtually every part of Glacier Bay, from the barren glaciated areas to lush old-growth forests.
Although it is not always a given that a visitor will see a bear in Glacier Bay, there are very few beaches on the bay's 1,100 miles of coastline where sign of bear activity is not visible. Bears thrive in a variety of habitats, and their strategy for survival is to constantly explore their surroundings for new food sources. Most of the islands in the bay are visited routinely by bears, and one can expect to find them almost anywhere. They are always a thrilling sight when spotted on their mostly solitary rambles along Glacier Bay's beaches.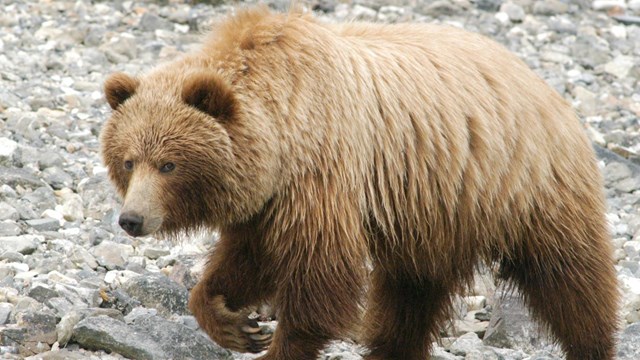 Bear Safety
What to do if you encounter a bear.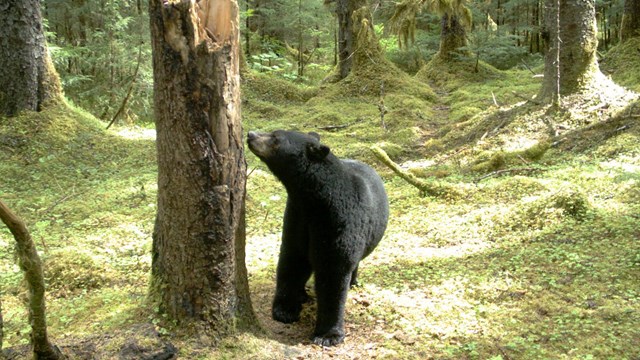 Bear Research and Management
Learn about protecting Glacier Bay's bears.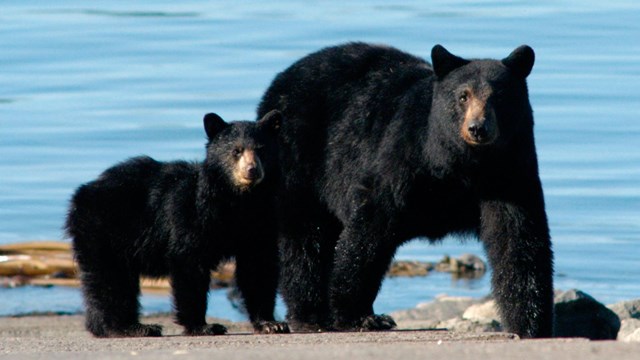 Bear Identification
Which is Which?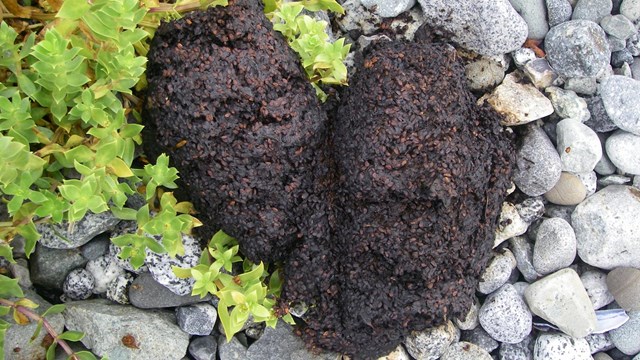 Bear Sign
Scat, Mark Trails, Rub Trees, and Bellyholes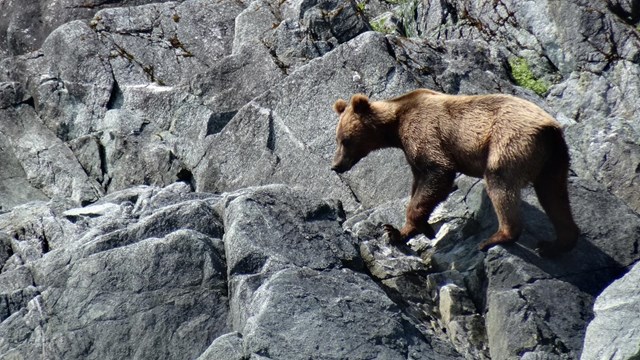 Middle School Scientists
Three great lesson plans to share with your students.
Last updated: March 20, 2018