Commercial Filming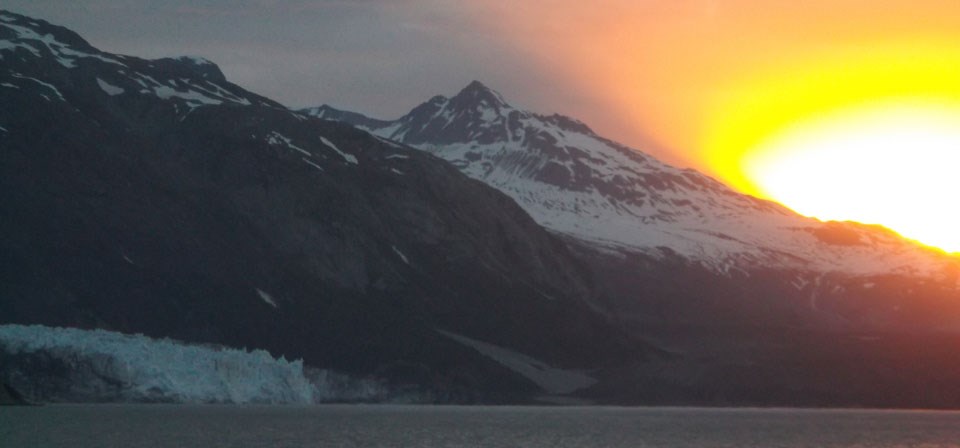 Capturing the beauty and splendor of Glacier Bay National Park and Preserve on film is becoming increasingly popular with photographers around the world. While catching the small diamonds of light on the water as they reflect the mountains in the distance, wildlife and wilderness surround you. This park can be very inspiring for filming.
Who needs a commercial film permit?
A permit is required if the filming, video taping, sound recording or still photography involves the use of a model (or any on-camera talent), set, or prop, or when the filming, video taping, sound recording, or still photography could result in damage to park resources or significant disruption of normal visitor use.

A permit is also required if the photographer wants to go into areas not open to the public or before or after normal visitation hours.

A commercial photographer who is not using a prop, model or set, is staying within normal visitation areas and hours, and is not significantly interfering with normal park visitation, is generally exempt from film permit requirements.
Location Fees are required, those fees depend on the number of crew and by days filming or photographing.
To apply for a Filming or Photography permit please complete an application and send it to the park along with a $200.00 application fee.
For more information, contact the Glacier Bay Ranger Station at (907) 697-2627 in the summer or (907) 697-2621 during the winter months.

Frequently Asked Questions:
National Parks and Commercial Filming & Still Photography
Cruise Ship Photography/Filming Policy
Guidelines for commercial filming of a cruise ship in Glacier Bay for advertising purposes.

Each concessioner is authorized one launch per ship to photograph the ship for advertising purposes, subject to the following conditions:
Prior to lowering the launch, the concessioner must advise the Park in writing that the activity is to occur, indicating the company, ship, location and date. This notification may be by fax (907-697-2654), e-mail (

e-mail us

) or given directly to the Rangers on board.

This activity may occur only when no other cruise ships are present.

The ship must be at full stop while the launch is in the water.

Activities related to the launch and subsequent photography must be inconspicuous and carried out in a discrete manner.

The use of drones is not authorized within Glacier Bay National Park.

When in the vicinity of a glacier, the launch may not pass between the ship and the nearest glacier face.

Additional photographic launches will only be authorized in extenuating circumstances and will require specific approval from the Park Superintendent.
Notes: Requests for commercial filming involving aircraft or other off-vessel activities should be handled through the park commercial filming permit office (contact: Chief Ranger). Most cruise lines have made a commitment not to use helicopters for this purpose.


Last updated: December 13, 2018