Commercial Filming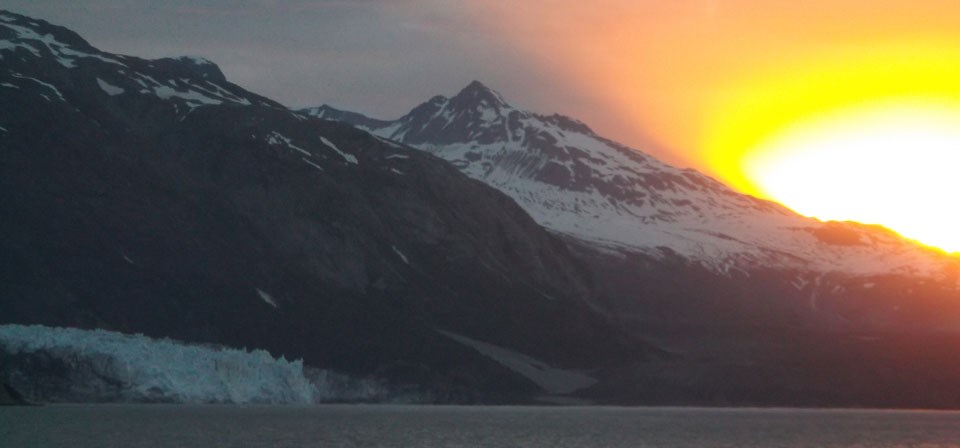 Capturing the beauty and splendor of Glacier Bay National Park and Preserve on film is becoming increasingly popular with photographers around the world. While catching the small diamonds of light on the water as they reflect the mountains in the distance, wildlife and wilderness surround you. This park can be very inspiring for filming.
Do I need a permit to take videos in the park?
The following types of filming activities may occur in areas open to the public without a permit and without advance notice to the NPS:
Outdoor filming activities outside of areas managed as designated wilderness involving five persons or less and equipment that will be carried at all times, except for small tripods used to hold cameras.
The organizer of any other type of filming activity must provide written notice to the Superintendent at least 10 days prior to the start of the proposed activity. Based upon the information provided, the Superintendent may require the organizer to apply for and obtain a permit if necessary to:
maintain public health and safety
protect environmental or scenic values
protect natural or cultural resources
allow for equitable allocation and use of facilities; or
avoid conflict among visitor use activities.
If the Superintendent determines that the terms and conditions of a permit could not mitigate the concerns identified above in an acceptable manner, the Superintendent may deny a filming request without issuing a permit. The Superintendent will provide the basis for denial in writing upon request.
The NPS will consider requests and process permit applications in a timely manner. Processing times will vary depending on the complexity of the proposed activity. If the organizer provides the required 10-day advance notice to the NPS and has not received a written response from the NPS that a permit is required prior to the first day of production, the proposed filming activities may occur without a permit.

The following are prohibited:
Engaging in a filming activity without providing advance notice to the Superintendent when required.
Engaging in a filming activity without a permit if the activity takes place in areas managed as wilderness or if the Superintendent has notified the organizer in writing that a permit is required.
Violating a term and condition of a permit issued under this action.
Violating a term or condition of a permit issued under to this action may also result in the suspension and revocation of the permit by the Superintendent.
For more information, contact the Glacier Bay Commercial Services Office at (907) 697-2567



Last updated: March 17, 2023