Drowning Victim Recovered from Virginia Creek in Glacier National Park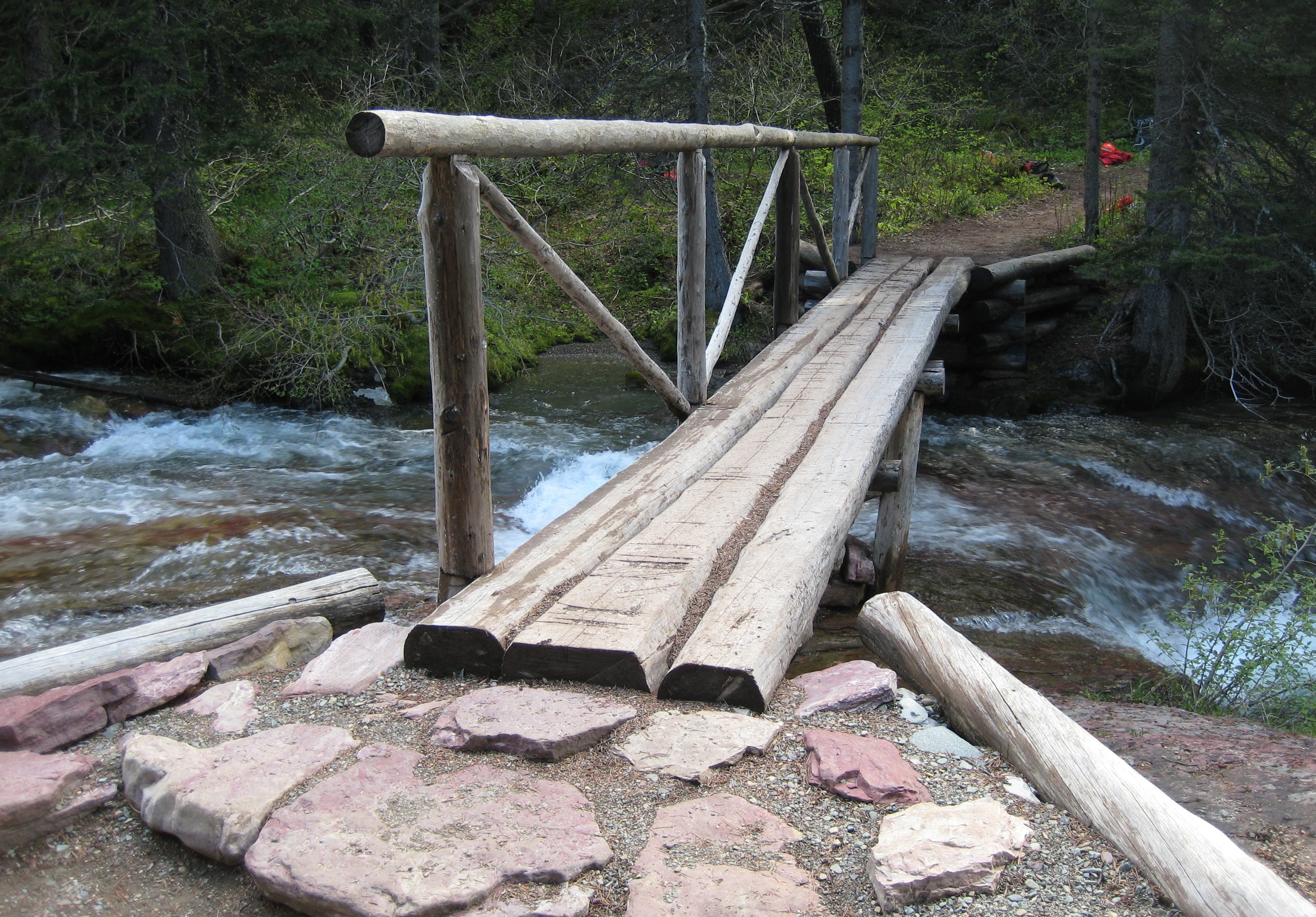 News Release Date:
June 21, 2010
Contact: Amy Vanderbilt, 406 888-5838
Contact: Wade Muehlhof, 406 888-7895
WEST GLACIER, MONT. – Saturday, June 19, 2010, Glacier National Park rangers and the Flathead County dive team located and recovered the body of a woman who fell from a bridge below Virginia Falls on the park's east side Friday, June 18. The woman is identified as 62-year-old Elizabeth Gray McNamara of Kansas City, Missouri.
A female witness says they saw the woman and her husband, who was in front, crossing the Virginia Falls trail bridge on the St. Mary Lake Trail shortly after 1 p.m. when McNamara slipped and fell about four feet into cold high swift moving water. Park officials estimate the water was between 40 to 45 degrees Fahrenheit. The wooden bridge is about 30 feet long and more than two feet wide with a hand-rail on one side. The witness and the witness's husband ran along the bank but lost sight of the victim downstream in Virginia Creek. The dive team located the woman's body Saturday about 220 yards downstream from the bridge entrapped under water. Virginia Falls is located about a half-mile west of the head of St. Mary Lake.
About 20 National Park Service (NPS) staff searched from both banks of Virginia Creek Friday afternoon and evening. A helicopter crew from Minuteman Aviation conducted an aerial search Friday evening but whitewater prevented them from seeing into the water. The search resumed Saturday morning with Flathead County search dogs, dive team, and NPS rangers. Saturday around 1 p.m. the dive team located the woman's body. Because of the swift water conditions, it took a couple of hours to recover the body from the water.
Park superintendent Chas Cartwright expressed deep sympathy for the McNamara family, adding that this tragic loss serves as a reminder to anyone hiking near water to be extremely careful as bridges and rocks are often wet and slippery both from water as well as from algae and moss. Water-related accidents are the number one cause of death in Glacier National Park. The last drowning fatality occurred July 14, 2009.
- NPS –
EDITORS NOTE: NPS Photos available at https://www.flickr.com/photos/glaciernpsnews/sets/72157624312695174/
Last updated: March 31, 2012