Park Proposes to Replace Swiftcurrent Bridge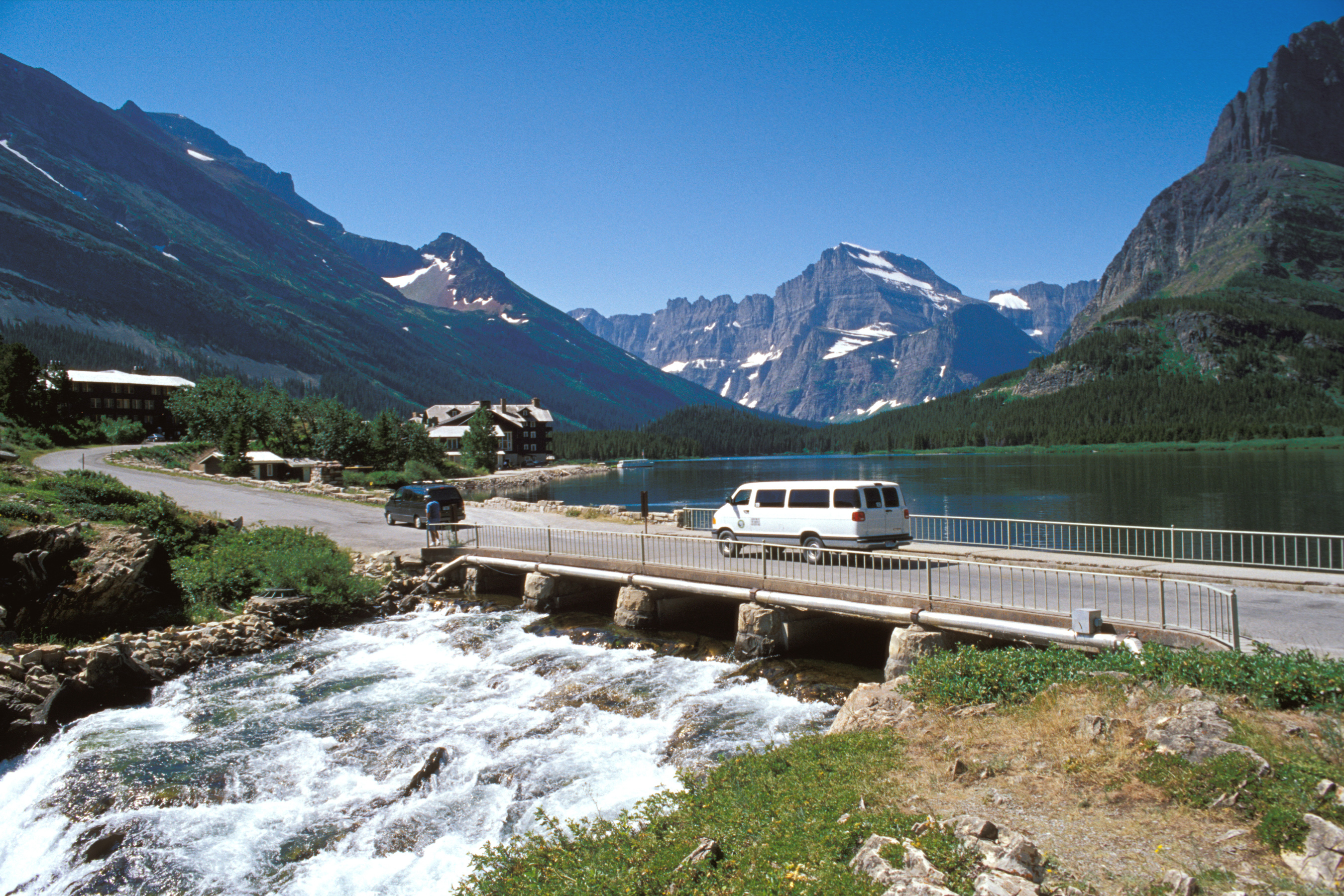 News Release Date:
February 24, 2014
Contact: Denise Germann, 406 888 5838
Public comments are encouraged on a recently completed environmental assessment proposing to replace the historic Swiftcurrent Bridge near the Many Glacier Hotel in Glacier National Park. Public comments are due by March 17. The assessment, The Swiftcurrent Bridge Replacement Environmental Assessment and Statement of Findings, is available at https://parkplanning.nps.gov/SwiftcurrentBridge.
Two alternatives were analyzed in the environmental assessment: 1) Alternative A-No Action, and 2) Alternative B-Replace the Swiftcurrent Bridge. Through the analysis and previous public comments, the preferred alternative is to replace the bridge. The bridge would be replaced with a longer, single-span bridge.
The existing bridge is losing its structural integrity. The deck is severely damaged, and the abutments and piers are in disrepair. The bridge has limited capacity to handle high water due to the four interior piers. Other concerns include the severely deteriorated concrete curb and sidewalks, loose or missing stone masonry, and the non-code compliant suspension of utility lines on the bridge.
The Swiftcurrent Bridge provides the only vehicular and pedestrian access to the Many Glacier Hotel Historic District and the Many Glacier Hotel, a National Historic Landmark. If the bridge is not replaced, visitor access to the hotel and associated Many Glacier developed area would become severely limited and may eventually be prohibited. The Swiftcurrent Bridge is a contributing feature to the Many Glacier Hotel Historic District and has been determined to be eligible for listing in the National Register of Historic Places. Demolition of the bridge would result in an adverse effect to historic properties. The replacement bridge would be designed to be compatible with the historic and architectural characteristics of the historic district. 
 
The environmental assessment, as well as additional information is available at https://parkplanning.nps.gov/SwiftcurrentBridge. Public comments can be made directly through this website, or written comments may be mailed to Superintendent, Glacier National Park, Attn: Swiftcurrent Bridge EA, PO Box 128, West Glacier, Montana 59936.
Last updated: February 24, 2015