New Aquatic Invasive Species Prevention Program at Glacier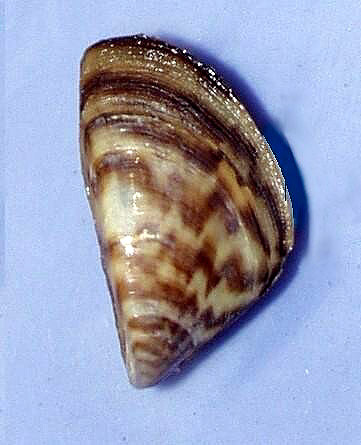 News Release Date:
May 17, 2010
Contact: Amy Vanderbilt, 406 888-5838
Contact: Wade Muehlhof, 406 888-7895
WEST GLACIER, MONT. – Glacier National Park officials today announced that during the 2010 boating and fishing season the park will begin implementing a program to reduce the risk of unintentional introduction of Aquatic Invasive Species (AIS) into park waters. The program includes both education and accountability of all boat owners and operators.
Park superintendent Chas Cartwright stated, "Beginning June 1, 2010, all motorized boats entering the park will be required to obtain a free boat launch permit prior to launching. Motorboat operators will be required to certify that their boat is free of Aquatic Invasive Species (AIS) to qualify for a permit." Permits are valid for 14 days, provided a vessel is not launched outside of Flathead or Glacier counties during those 14 days. Park landowners and park residents may obtain an annual permit for vessels operated solely within Glacier National Park. Persons failing to obtain a launch permit, or violating the terms of the permit, are subject to fines and possibly additional sentencing.
"Non-native fish species have already had significant negative impacts on native fish populations within the park and the potential for unintentional introduction of additional AIS to park waters is prompting park managers to take proactive steps to reduce these risks," said park superintendent Cartwright. The potential for introduction and establishment of populations of non-native invasive aquatic plants (e.g. Eurasian watermilfoil), aquatic animals (e.g. zebra and quagga \'kwa-gə\ mussels), or diseases (e.g. whirling disease) pose risks to the park's native aquatic ecosystems as well as to the use and enjoyment of park resources by visitors.
Invasive species impact native species and their habitats through competition, predation, displacement, habitat disruption and/or the spread of disease and/or parasites. Cartwright added, "Once AIS are introduced and established, some species are virtually impossible to remove from the ecosystem. This has proven to have a significant impact on local economies where AIS have infected waters. A 2006 study by the University of Notre Dame estimates that the Great Lakes area is losing $200 million a year to invasive species due to lost fishing, wildlife viewing and increased water processing costs." 
In 2009, Glacier National Park conducted a limited study of motorized boat use and identified boats registered in 14 states and two Canadian provinces entering the park. Eight of these states have established populations of zebra and/or quagga mussels. Although Montana remains zebra and quagga mussel free, trailered boats with mussels attached to the boat and/or the trailer have been detected in Montana, as well as in other western states and Canadian provinces.
Boats have also entered the park after having been launched in waters containing aquatic invasive plants, such as Eurasian watermilfoil. According to Cartwright, Glacier National Park is cooperating with the State of Montana to help insure that no Montana waters become infested with these damaging, non-native species.
In general, boats and boat trailers should be cleaned with a high pressure hose with hot water such as those found at car washes and dried to make sure they are not transporting aquatic invasive species. A boat inspection may be required by NPS staff prior to issuance of a launch permit for park waters. Boaters failing an aquatic invasive species inspection will be required to clean and dry their boat before being re-inspected in order to qualify for a permit. Boats found to be infested with certain AIS may be impounded and quarantined for up to 30 days or until adequate decontamination can be arranged.
No cleaning facility is available in the park. Suitable facilities can be found in Browning on the East side of the park or Columbia Falls on the west side of the park as well as elsewhere in Flathead and Glacier counties. A permit may be denied if park staff determines a vessel poses a high risk of carrying aquatic invasive species. Boaters on Waterton Lake must comply with all requirements set out by Waterton Lakes National Park, Alberta, Canada.
Permits are free and may be obtained at any park Backcountry Permit Office during normal business hours beginning June 1. Permit offices are located in Apgar Village, St. Mary Visitor Center, Two Medicine and Many Glacier Ranger Stations and the Polebridge Entrance Station.  Permits may also be issued on a limited basis at visitor center information desks and at park headquarters in West Glacier. Normal business hours are typically 8 a.m. to 4:30 p.m.; however, permit offices and visitor centers extend hours in summer months. Park staff will attempt to make permits available after hours on a case-by-case basis but boaters are encouraged to plan ahead and arrive during business hours to ensure a permit is available. Boaters arriving outside of normal hours of operation may call (406) 888-7800 for permit inquiries.
Cartwright concluded, "If a park visitor ensures their boat is clean and ready for inspection, the permitting process will be very quick."
Before bringing a boat to Glacier National Park, all boaters should:
1)    Drain all water from their boat and trailer (including bilge, engine, ballast tanks and live wells) before leaving a body of water.
2)    Clean all mud, plants and animals from the boat and trailer before leaving a body of water.
3)    Thoroughly dry all of their fishing and boating equipment (including the trailer) before bringing a boat to Glacier. Adult zebra mussels can remain alive for up to 30 days out of the water, and mussel larvae can live in small amounts of standing water.
A boater check-list is available on the Glacier National Park website along with other information on AIS (such as descriptions and images to help with identification) at: https://www.nps.gov/glac/planyourvisit/boating.htm. The check-list is intended to help visitors who wish to bring their boats to the park to make certain they meet park requirements for launching only clean and dry boats in any park waters. Anglers are reminded that all live bait except for earthworms, maggots and meal worms, is prohibited. Prohibited bait includes but is not limited to fish/fish parts, leeches and crayfish.
- NPS -
Last updated: February 24, 2015