Jeff Mow Named Superintendent of Glacier National Park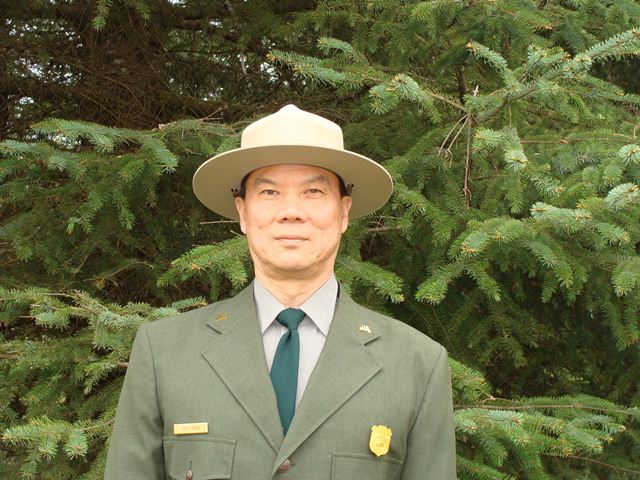 News Release Date:
June 12, 2013
DENVER – Jeff Mow, a 25-year veteran of the National Park Service (NPS), has been named superintendent of Glacier National Park in northwestern Montana. Mow, who is now superintendent of Kenai Fjords National Park in Alaska, will begin his assignment at Glacier on Aug. 25. 
"Jeff's wide experience in many roles across the National Park Service make him an excellent fit for Glacier, one of our most beloved national parks and a focus of great pride and interest among Montanans," said John Wessels, NPS Intermountain Region director. "He has proven himself a very effective communicator and manager, able to build consensus both inside parks and with our partner organizations and park gateway communities. I know he will work well with Glacier's local, national and international partners, stakeholders and constituents at this very special place in the northern Rockies' 'Crown of the Continent.'" 
Mow, who has led NPS management and stewardship at Kenai Fjords since November 2004, is eager to return to Glacier and Montana. "My first visit to the park was in 1988 as a wild land firefighter on the Red Bench Fire near Polebridge," he recalled. "Twenty-five years later, it is such an honor and privilege to return as superintendent and a newest member of Glacier's outstanding management team. I can't wait to join with the park staff and partners as we meet numerous challenges and opportunities facing the park in the next few years." 
Mow, 54, is a native of Los Angeles. He is a 1981 graduate of Carleton College in Northfield, MN, where he majored in environmental education. He attended graduate school at the University of Michigan, focusing on geology. During college and graduate school, he spent four summers in southwestern Montana as a geologic field assistant with the U.S. Geological Survey. After teaching geology at a community college and working for four years as an instructor at the Yosemite Institute, Mow moved north to Alaska to begin his NPS career.
His first NPS post was as a seasonal park ranger at Glacier Bay National Park and Preserve in Gustavus, AK. From there, he moved to Klondike Gold Rush National Historical Park in Skagway for his first permanent NPS job as a park ranger. Next came Gates of the Arctic National Park and Preserve in Bettles, where he served as a district ranger, chief of operations, and subsistence manager. 
In 2001, Mow was named an NPS Bevinetto Congressional Fellow, moving to Washington, DC to work with the U.S. Senate Energy and Natural Resources Committee. The fellowship, a key developmental program in the Park Service, is named for the late Tony Bevinetto, a former NPS employee who served on that committee's staff in the 1970s and '80s. In 2002 Mow returned to park management as superintendent of Florissant Fossil Beds National Monument in Colorado. Since becoming superintendent at Kenai Fjords, Mow's additional duties have included the role of Department of Interior incident commander in the Gulf of Mexico after the Deepwater Horizon oil spill in 2010, policy analysis with the NPS Climate Change Response Program (since 2010), and acting superintendent of Denali National Park and Preserve in Alaska last year. 
As superintendent of Glacier, Mow will oversee the management of more than 1 million acres of parkland, a staff of about 155, and an annual operating budget of more than $12.5 million. 
Mow, a member of Rotary International for about nine years, has served as president of his local Rotary Club in Seward, AK. He and his family are passionate about winter sports including cross-country and downhill skiing and lake/pond ice skating. In the "off-season," they enjoy biking, hiking, camping, and paddling. Most recently, the Mows have become fans of high school athletics. 
- www.nps.gov - 
About the National Park Service: More than 20,000 National Park Service employees care for America's 401 national parks and work with communities across the nation to help preserve local history and create close-to-home recreational opportunities. Learn more at www.nps.gov.
Last updated: February 24, 2015