Going-to-the-Sun Road's Alpine Section to Remain Closed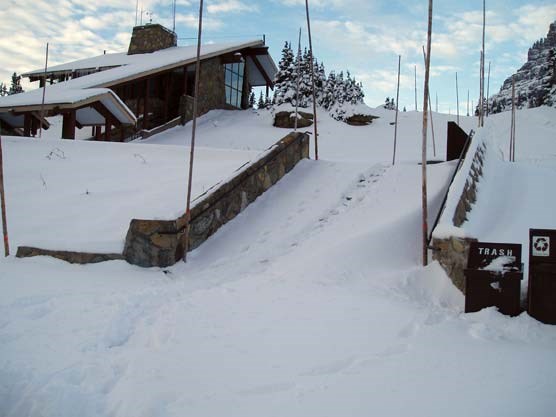 Date:
October 23, 2006
Contact:
Melissa Wilson, 406 888-7895
WEST GLACIER, MONT. – Officials at Glacier National Park report that the alpine section of the Going-to-the-Sun Road (Sun Road) will remain closed for the season due to unsafe winter conditions. The Sun Road is currently closed from Big Bend to Jackson Glacier Overlook due to weather. Beginning 8 a.m. tomorrow, October 24, the closure will move from Big Bend to the Loop on the west side to allow park road crews to begin winterizing the road. The alpine section will be open to hiking and bicycling as weather and road conditions permit.
Superintendent Mick Holm commented, "While it is unfortunate that visitors will no longer be able to reach Logan Pass by vehicle this season, our primary concern is visitor and park personnel safety. The very icy conditions in this alpine section forced us to re-evaluate the November 1 closing date." He added, "It would take a week of above-freezing nighttime temperatures to make the road passable. Further, our road crew must winterize the road before conditions deteriorate further."
Despite the alpine section's closure, weather permitting, 37 miles of the Sun Road will remain open for vehicle use in the fall. This includes 23.5 miles from the West Glacier entrance to the Loop on the west side and 13.5 miles from St. Mary to Jackson Glacier Overlook on the east side.
Several photos of the current road conditions are available in the online version of the press release. See: https://www.nps.gov/glac/parknews/newsreleases.htm
For general information on Glacier National Park, please visit the park's home Web page at https://www.nps.gov/glac/ or call 406-888-7800.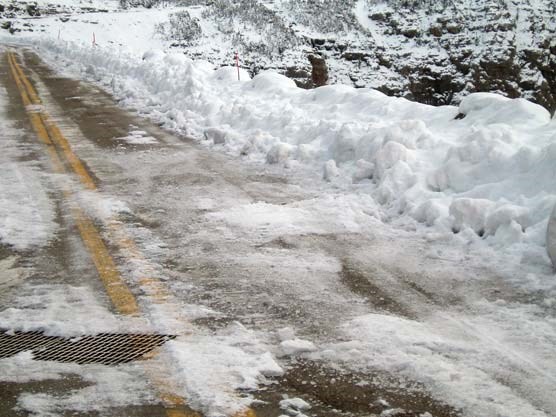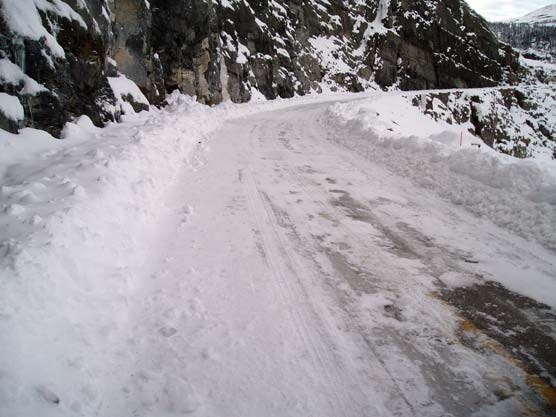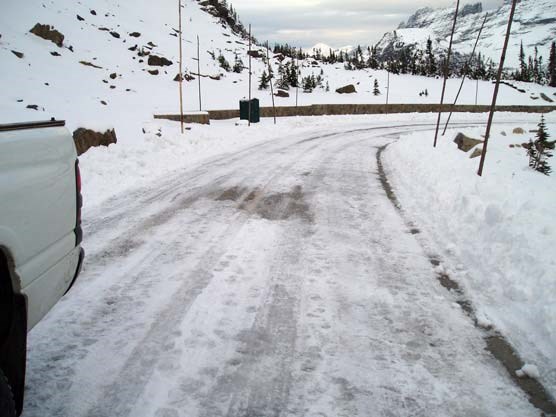 Last updated: February 24, 2015