Glacier National Park Employee Recognized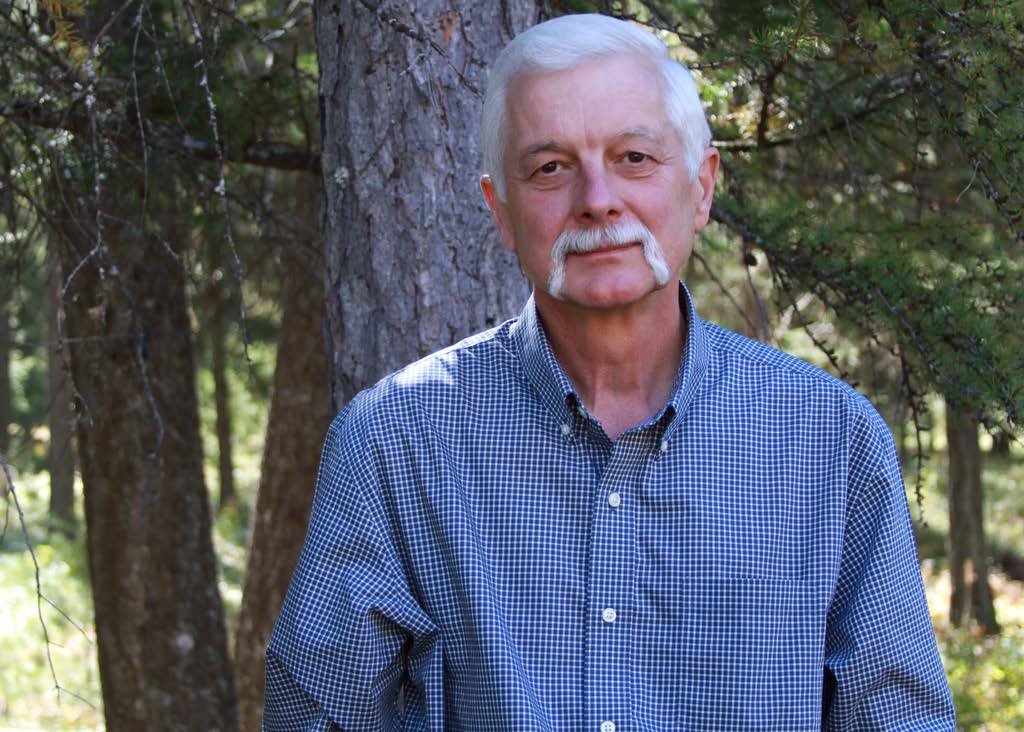 News Release Date:
September 24, 2012
Contact: Denise Germann, 406 888 5838
Glacier National Park Cultural Resource Specialist and Historical Architect Lon Johnson was recently awarded the national 2011 Appleman-Judd-Lewis Award for excellence in cultural resource stewardship.
Johnson was recognized for his creativity and resourcefulness in the interface between cultural resources stewardship, climate change, and sustainable use. Specifically, he was awarded for his pro-active, collaborative, and innovative protection and enhancement of unique and perishable Native American cultural resources at risk from ice and snow melting related to climate change, and for his stewardship of historic architecture at Glacier National Park, including innovative sustainability measures that are compatible with historic values and character.
Johnson currently leads the Glacier Ice Patch Archeology Project in cooperation with archeologists from the Universities of Wyoming, Arizona, and Colorado (Boulder); tribal members from the Confederated Salish and Kootenai Tribes and the Blackfeet Nation; and other National Park Service employees. The project is designed to recover delicate items from melting ice patches in sub-alpine and alpine areas of Glacier National Park used for hunting by the ancestors of local tribes. This activity very likely deposited artifacts and paleo-biological objects in ice and snow patches, and their exposure by melting related to climate change could lead to damage, loss, or illegal removal. The project also contains a unique interpretive component for videos and interactive web design.
Johnson has been an advocate in preserving the integrity of many historic buildings, structures and roads in the park. His work with historic structures within the park includes preservation and adaptive use of a 1949 park residence facility, creation of a historic walking tour of park headquarters, stabilization of the unique Heaven's Peak Lookout, and the on-going preservation of iconic concessioner historic structures such as the Many Glacier Hotel.  He has been instrumental in maintaining the historic integrity of the Going-to-the-Sun Road during recent rehabilitation work.
Johnson is one of four National Park Service employees to receive the award this year. The awards were given by National Park Service Director Jonathan B. Jarvis last week in a ceremony at the Department of the Interior headquarters in Washington, D.C.
Johnson said, "It is an honor to receive this award, and I am grateful for the park's commitment to the preservation of cultural resources." Johnson has been professionally involved in historic preservation and cultural resource management for 30 years. He says it is rewarding to work with a highly dedicated team of colleagues with the support of innumerable outside partners, such as tribal members, park partners, concessioners and other individuals, committed to the stewardship of the park's cultural heritage.
The Appleman-Judd-Lewis Awards recognize expertise and outstanding contributions to cultural resource stewardship and management by permanent full-time employees of the National Park Service. Offered annually, the awards were created to encourage creativity in cultural resource stewardship and management practices and projects, particularly those that may serve as examples or models for programs service-wide. Established in 1970, the awards are named for three distinguished former National Park Service employees: historian Roy E. Appleman, historical architect Henry A. Judd, and curator Ralph H. Lewis.
Last updated: February 24, 2015