Wildland Fire
Fire is a natural part of the environment, as natural as a rainstorm or a strong wind. Fire is essential for the health of Glacier's ecosystem, as it maintains a natural balance and mix of plants and trees that in turn contributes to a diversity of wildlife. Fire reduces woody material to ash and releases nutrients. It also reduces build-up of deadfall and organic material, which may lessen the intensity of future fires. There is a natural succession of growth, death, and restoration that depends on fire.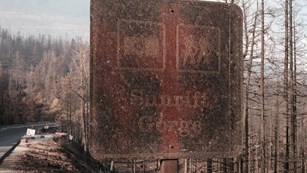 Outdoor Fire Safety
There are benefits to fire, but they can also pose a threat to human life and property. Learn how to prevent forest fire and be prepared.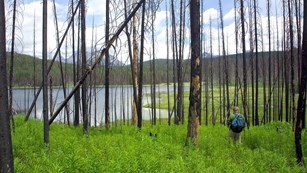 Fire Education
Activities and information to help teachers teach and students learn about fire ecology.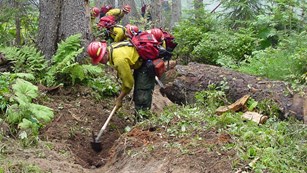 Fire Management
Managing fire on park lands is not just fighting. There is research, planning, and strategy involved long before any sparks ignite.
Last updated: July 9, 2016