How to See a Glacier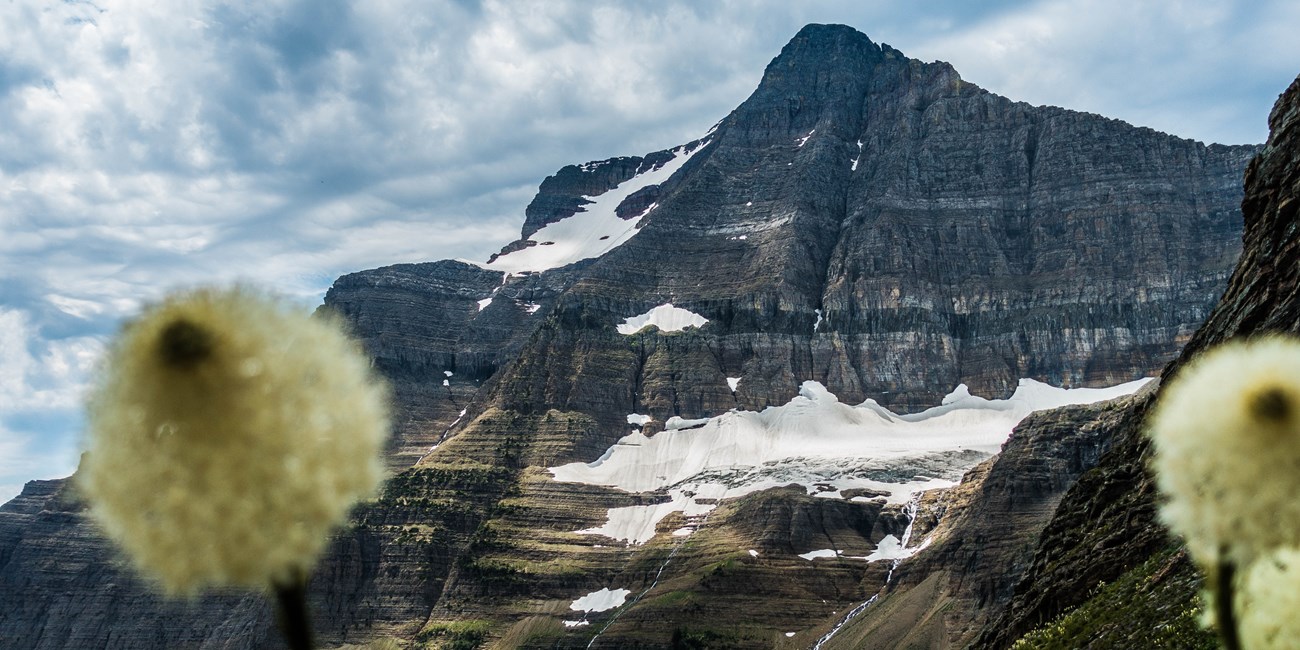 Hoping to see one before they are gone, many visitors come to the park to see a glacier. Ironically, Glacier National Park isn't the easiest place to see an active glacier.
Massive glaciers can be viewed with relative ease in Alaska's national parks.
Kenai Fjords National Park
,
Wrangle-St. Elias National Park
, and
Glacier Bay National Park
, are all known for their glacier viewing. In the contiguous United States, glaciers can be seen fairly easily in
Mount Rainier National Park
,
Olympic National Park
,
North Cascades National Park
,
Grand Teton National Park
and others. It is actually North Cascades National Park that boasts the highest concentration of glaciers in the lower 48 but Glacier National Park comes in second with about two dozen active glaciers.
Most of the park's glaciers are tucked into shadowy niches high along the Continental Divide, cloaked by semi-permanent snowfields. Still, a few glaciers can be seen from the road, a few others can be seen from a short hike, and others can be studied up close after a strenuous hike. Binoculars and a park map can help you tell the difference between snowfields and glaciers throughout the park. Late August and early September, when most of the winter's snow has melted away, is the best time to see the glaciers.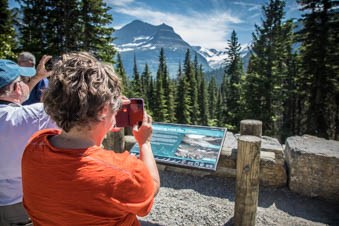 Where to See a Glacier
Jackson Glacier from Going-to-the-Sun Road Overlook
The easiest glacier to see in the park.
Visible from Jackson Glacier Overlook on the east side of Going-to-the-Sun Road
5 miles East of Logan Pass
Read about all the park's glaciers on wayside exhibits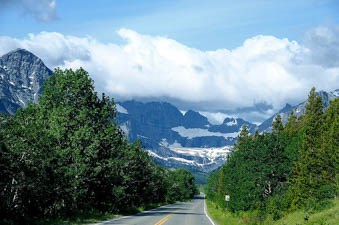 Salamander Glacier
Visible from your car as you drive into the Many Glacier area
Start looking ahead as you drive through the park entrance station
Salamandar Glacier sits in a basin just above Grinnell Glacier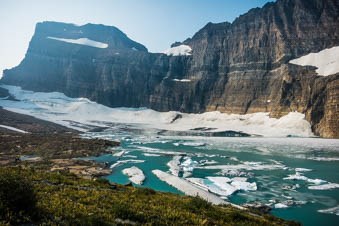 Grinnell Glacier
Visible by a very challenging day hike from the Many Glacier area
5.1 miles one way via Grinnell Glacier Trailhead
4.5 miles one way via concessioner boat from Many Glacier Hotel
1,600 feet of elevation gain
Grinnell is perhaps the most famous glacier in the park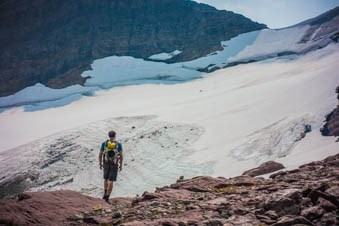 Sperry Glacier
Very challenging 8.5 miles one way hike from Lake McDonald Lodge
5,000 foot elevation gain to reach a view of Sperry Glacier
Sperry Glacier is the park's most studied glacier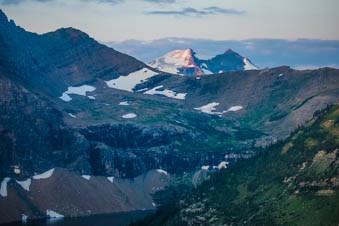 Sperry Glacier from Hidden Lake Overlook
A less challenging 1.3 mile hike one way from Logan Pass.
600 feet of elevation gain
Mostly on a boardwalk with stairs.
The glacier can be seen over the mountains at the far end of Hidden Lake.
Binoculars and a map will give you the best view.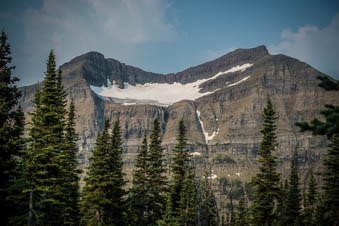 Piegan Glacier from Preston Park
Challenging 3.5 mile hike one way from Siyeh Bend Trailhead to start getting views
1,350 feet of elevation gain to where you'll start getting good views
Hike through an alpine meadow, full of wildflowers, with Piegan Glacier looming above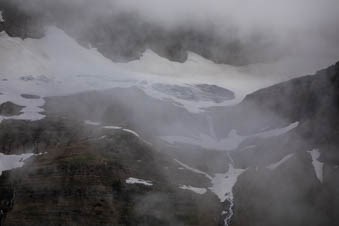 Sexton Glacier from the Siyeh Pass Trail
Very challenging 10 mile hike point to point using the free park shuttle
2,300 feet elevation gain and 3,400 feet elevation loss
Seen from the trail across the valley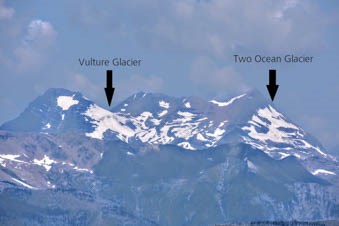 Vulture & Two Ocean Glaciers from the Highline
4 miles of very challenging up and down hiking one way from Logan Pass on the Highline trail
950 feet of elevation gain and 450 feet of loss
Start looking to the North West once you have passed Haystack Butte
Often done as a point to point hike from Logan Pass to the Loop, about strenuous 12 miles
These two glaciers are very remote and rare to see
Can you tell the difference between seasonal snow and glacial ice?

Duration:

54 seconds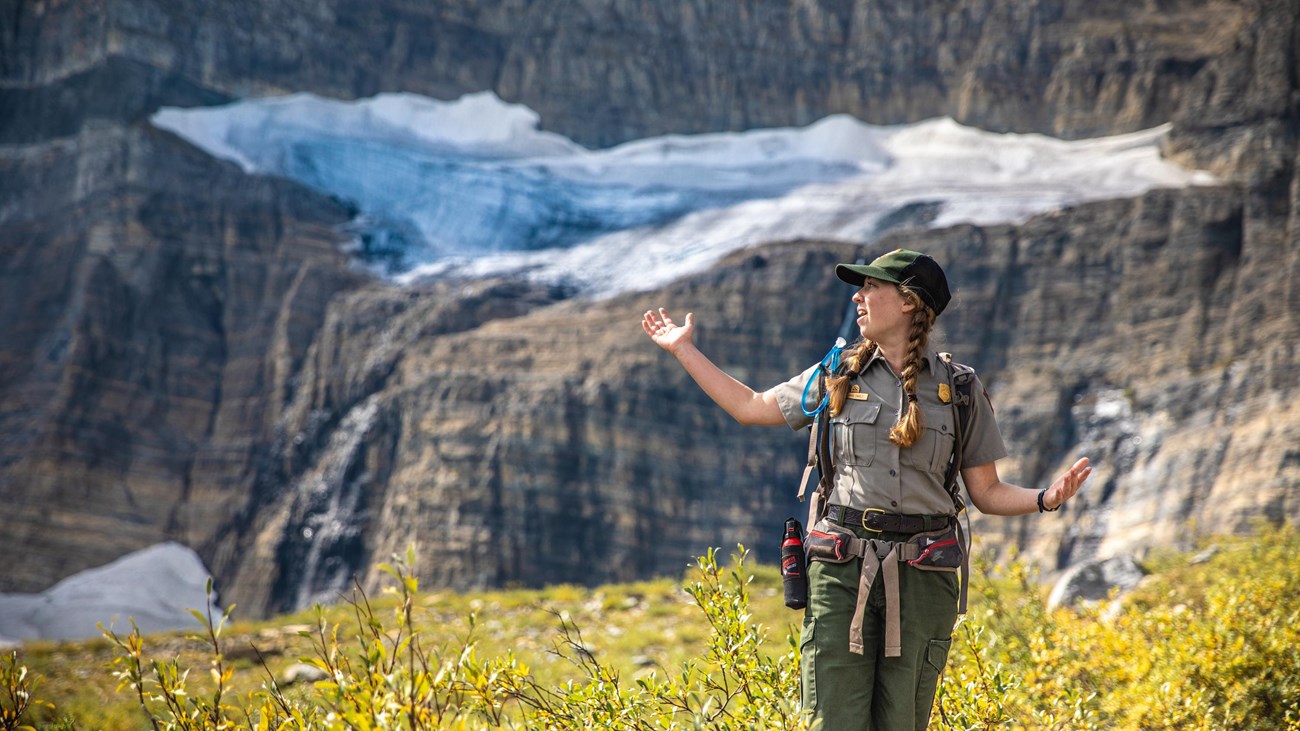 Overview of the Park's Glaciers
Here are the most frequently asked questions about Glacier National Park's glaciers.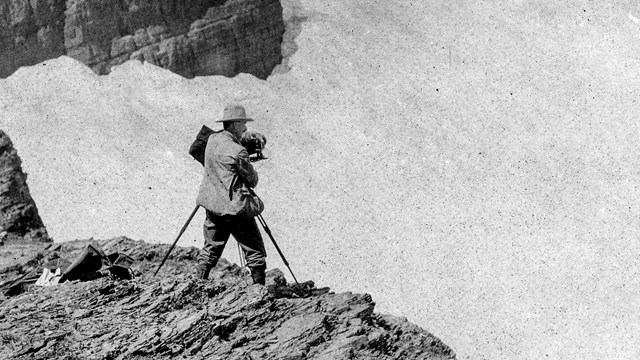 Glacier Repeat Photography
All the glaciers in the park have receded. Click here to see what that looks like.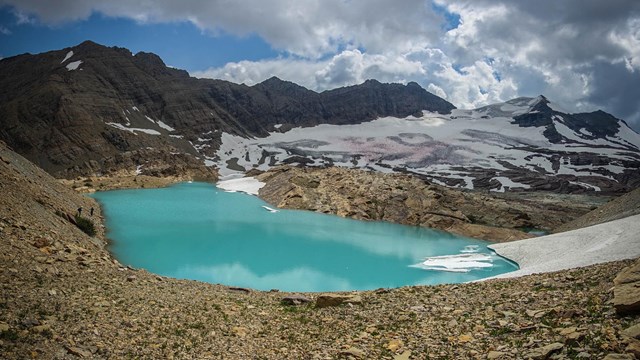 Glacial Geology
Viewing Glacier's landscape is like reading a textbook on the geologic effects of glaciation.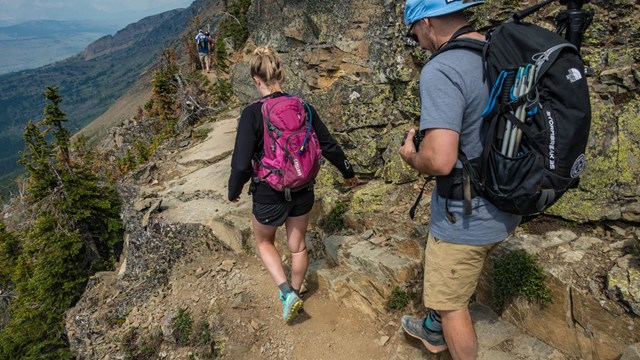 Hike the Trails
With over 700 miles of trail there is something for everyone.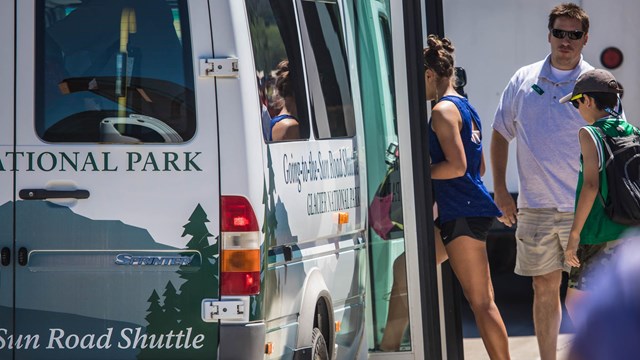 How to Reduce your Carbon Footprint
Many people fall in love with Glacier and then want to reduce their footprint.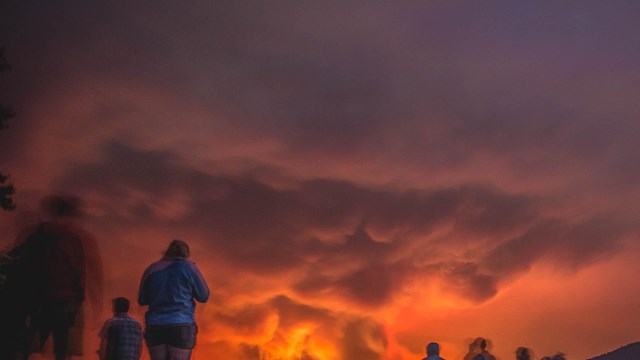 Climate Change
Over the last 100 years, the planet's surface has warmed by about 1.5°F.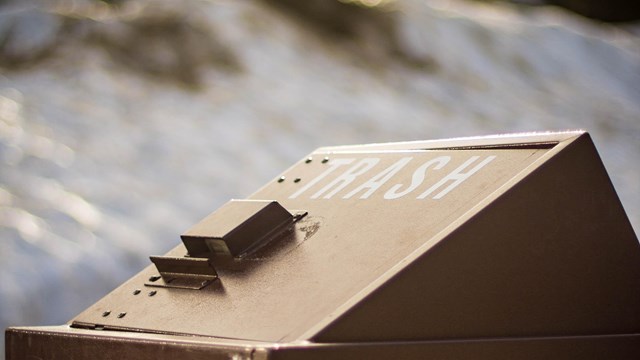 Sustainability
Sustainability means avoiding the depletion of natural resources in order to maintain an ecological balance.
Last updated: August 4, 2021