Apgar Nature Center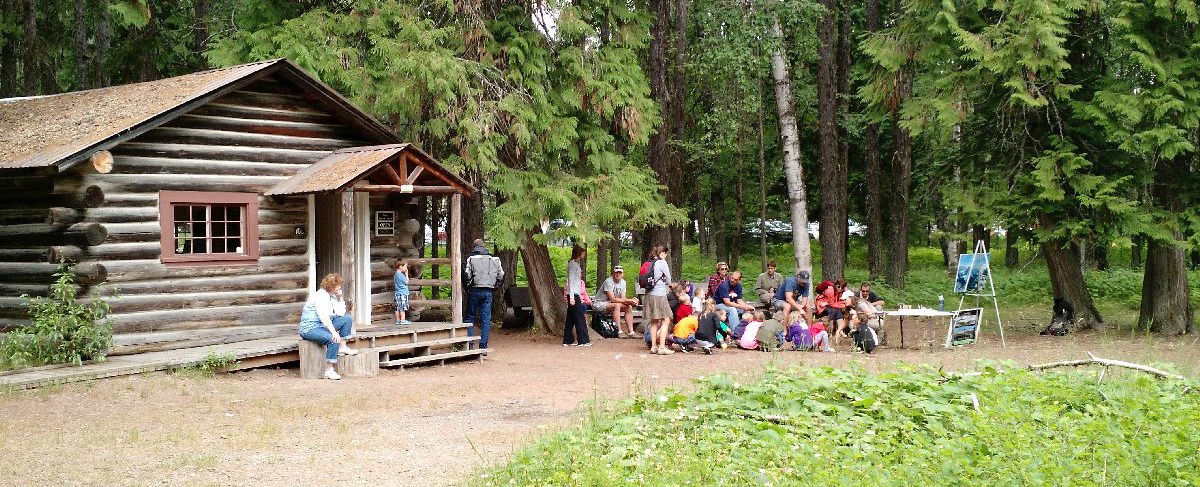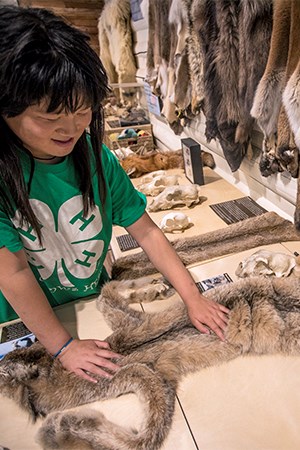 The Apgar Nature Center is nestled amongst the cedar trees in Apgar Village. The nature center is staffed by park volunteers, and open daily from 10 am to 4 pm, mid-June to late August.
Visitors can uncover what makes Glacier National Park special through a variety of hands-on, interactive activities and displays. At the nature center, children can create a puppet show, identify birds by song, feel a grizzly bear's fur, sculpt a moldable landscape, discover unique plant life, or match wildlife to their habitats on a habitat board. Although many of the activities are children-friendly, there are displays, information, and activities for all ages.
Throughout the summer, ranger-led talks and children's programs are offered most days in the outside seating area. Join a ranger to learn more about the plants, animals, history, and geology of Glacier National Park. Check the Ranger-led Activity Schedule for specific dates and times of the program offerings.
Last updated: March 1, 2019