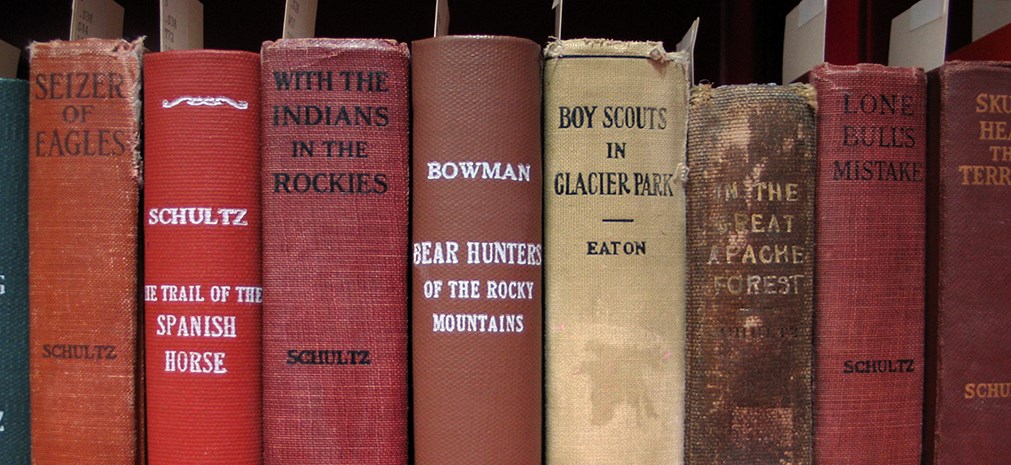 Glacier's George C. Ruhle Library, located in park headquarters, serves park staff, volunteers, and members of the general public. The collection consists of books, magazines, articles, and pamphlets relating to the history, culture, geology, animals, and plants of Glacier National Park.
Browsing. Our online catalog is available through National Park Services libraries.
Access. The general collection is open to everyone, free of charge. There is NO public email access in the library. Food and drinks are prohibited.
Copies of materials. Copyright rules must be observed. Photocopying is available. Digital photos (without flash) are allowed. Please be aware that fragile items may not be copied.
Research. The library staff is able to perform limited research for patrons by mail or in person. Please allow up to one month for all research requests. It is recommended that extensive research be done in person.