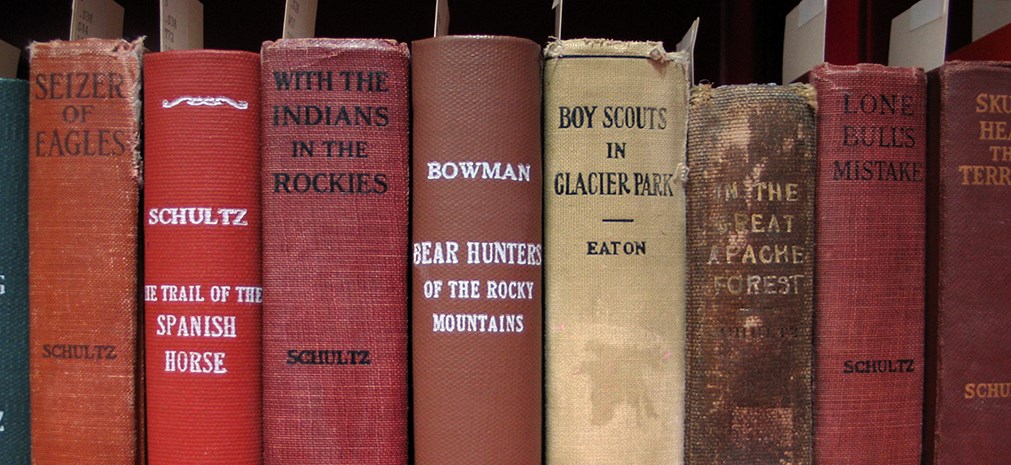 The George C. Ruhle Library, located at park headquarters in West Glacier, collects published and unpublished materials related to Glacier National Park and makes these resources available to park staff, researchers, and the general public. The library collection consists of more than 7,000 books, periodicals, theses, dissertations, government documents, reports, rare books, audio-visual materials, and more.
Library Services
Access. The general collection is open to everyone, free of charge. There is no public internet access in the library. Only park staff and volunteers may check out materials. All others may use materials within the library.

Online Catalog. Our online catalog is available through the National Park Service Library Program. This is a unified catalog for all NPS libraries. When searching the catalog, select "GLAC" from the list of locations under "limit/view search results" to see only items held at Glacier.

Copies of Materials. Photocopying and scanning is available. Copyright rules must be observed. Some fragile items may not be copied. Taking digital photos of materials is allowed.

Research. The library staff is able to perform limited research for patrons by e-mail, mail, or in person. Please allow up to one month for all research requests. It is recommended that extensive research be done in person.