Sustainability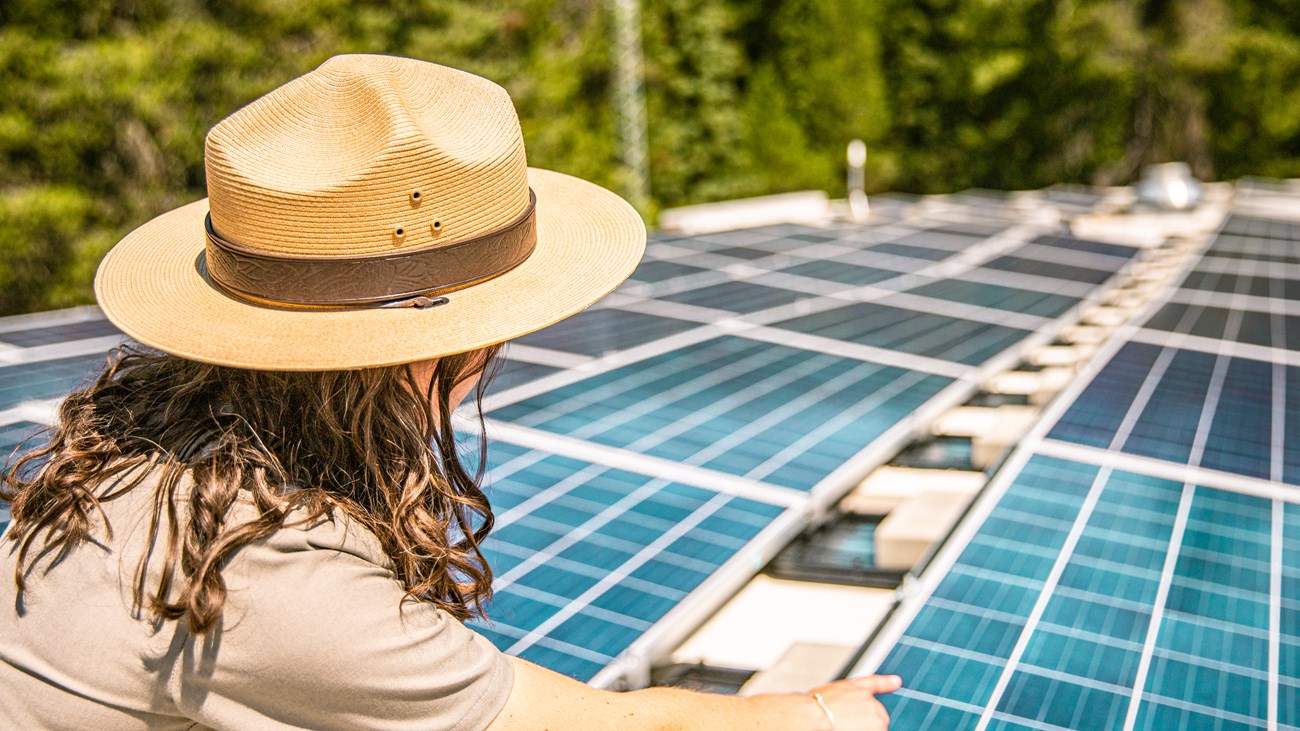 Responding to the climate crisis requires collective action.
Reducing your personal carbon footprint is a great way to take part in that collective effort. However, many individual actions are neither necessary nor sufficient. Ultimately, eliminating greenhouse gas emissions will require global effort. Luckily, the solutions already exist, and require much less sacrifice from individuals than you might expect.

Learn about a few of the most significant solutions below.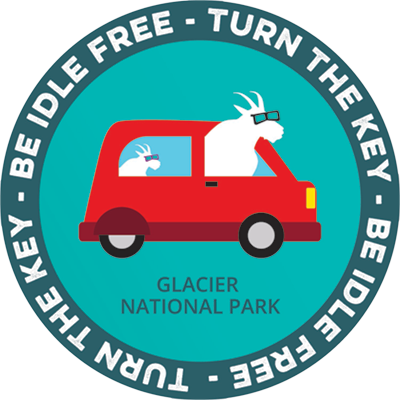 Glacier National Park's goal is to be a leader in understanding, communicating, and responding to the climate crisis.
Glacier National Park has already begun an effort to reduce its contribution to a warming climate. Solar arrays and hydropower help provide electricity throughout the park. Improvements to the recycling program are being made. More efficient LEDs are replacing energy-wasting light bulbs. Glacier's employees can reduce their own carbon emissions by riding the employee shuttle or biking to work. A few specifics are listed below.

The Logan Pass Visitor Center obtains electricity from over 3600 watts of solar panels.
The Apgar Visitor Center uses a photovoltaic array on the roof to create electricity.
The Polebridge Ranger Station obtains power from by three large photovoltaic arrays.
Goat Haunt uses a micro-hydroelectric power plant.
The park has an a campaign to reduce unnecessary idling.
The local availability of recycling services is extremely limited.
Glacier currently recycles everything that the local market accepts.
Visitors to the park can recycle, aluminum cans, #1 plastic bottles, and paper.
You can recycle bear spray by turning it into the park at the end of your trip.
Another way to reduce waste is to carry a reusable water bottle. Click here for a map of waterbottle filling stations.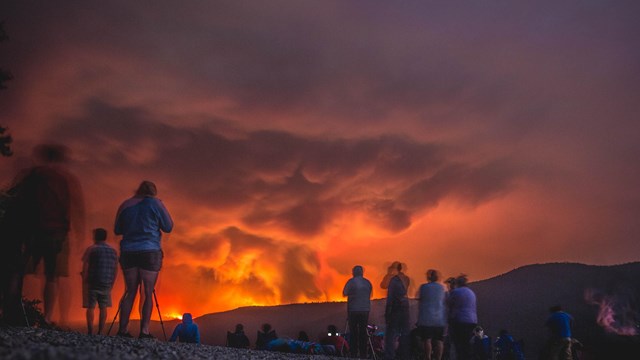 Climate Change
Glacier National Park is warming at nearly two times the global average and the impacts are already being felt by park visitors.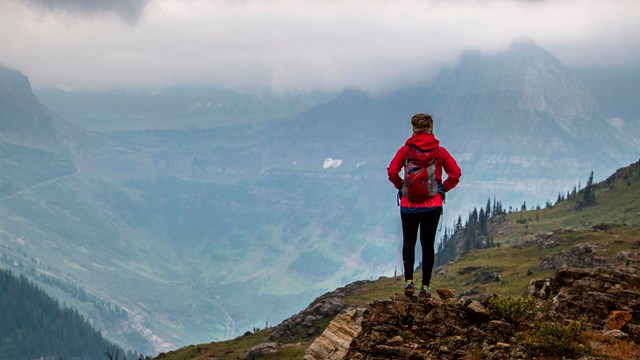 Leave No Trace
We all have a responsibility to reduce our impact on the places we love.
Glacier Repeat Photography
The trend of retreat, apparent here at Glacier National Park, is also seen around the world.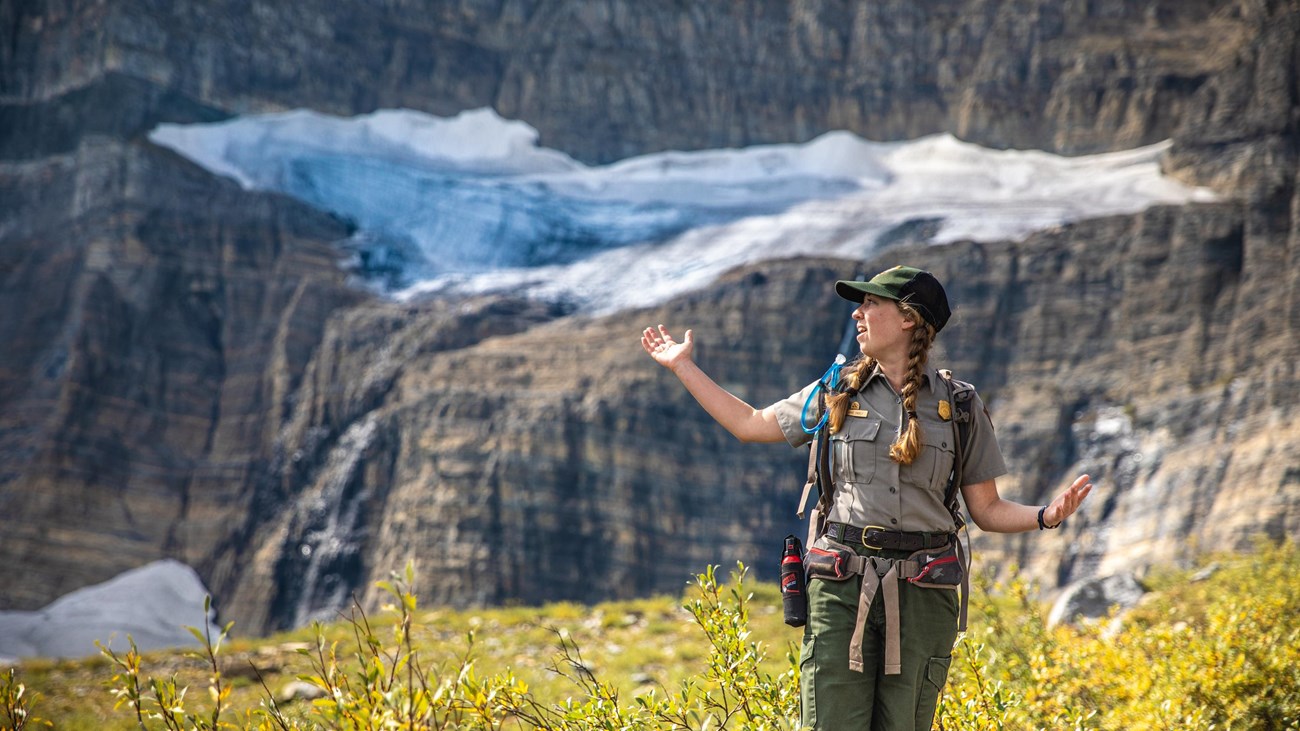 Overview of the Park's Glaciers
Here are the most frequently asked questions about the park's glaciers.
Last updated: October 26, 2023