Recycling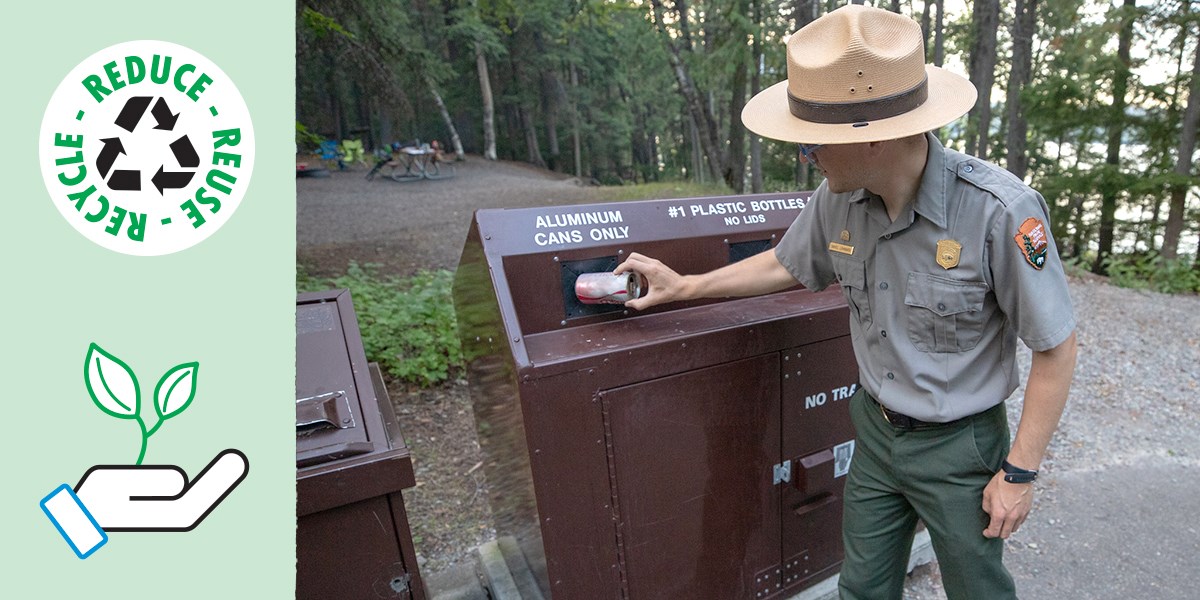 The vast size of Montana relative to the small population provides unique challenges when it comes to Glacier's sustainability goals, particularly when it comes to recycling. In Montana, the availability of services for recyclable materials like glass and plastic is extremely limited.

Here at Glacier, it takes a little extra effort to divert waste from the landfill, but the park is committed to the long-term and works to find creative solutions. We currently recycle everything that the local market accepts and are constantly seeking ways to expand our recycling program.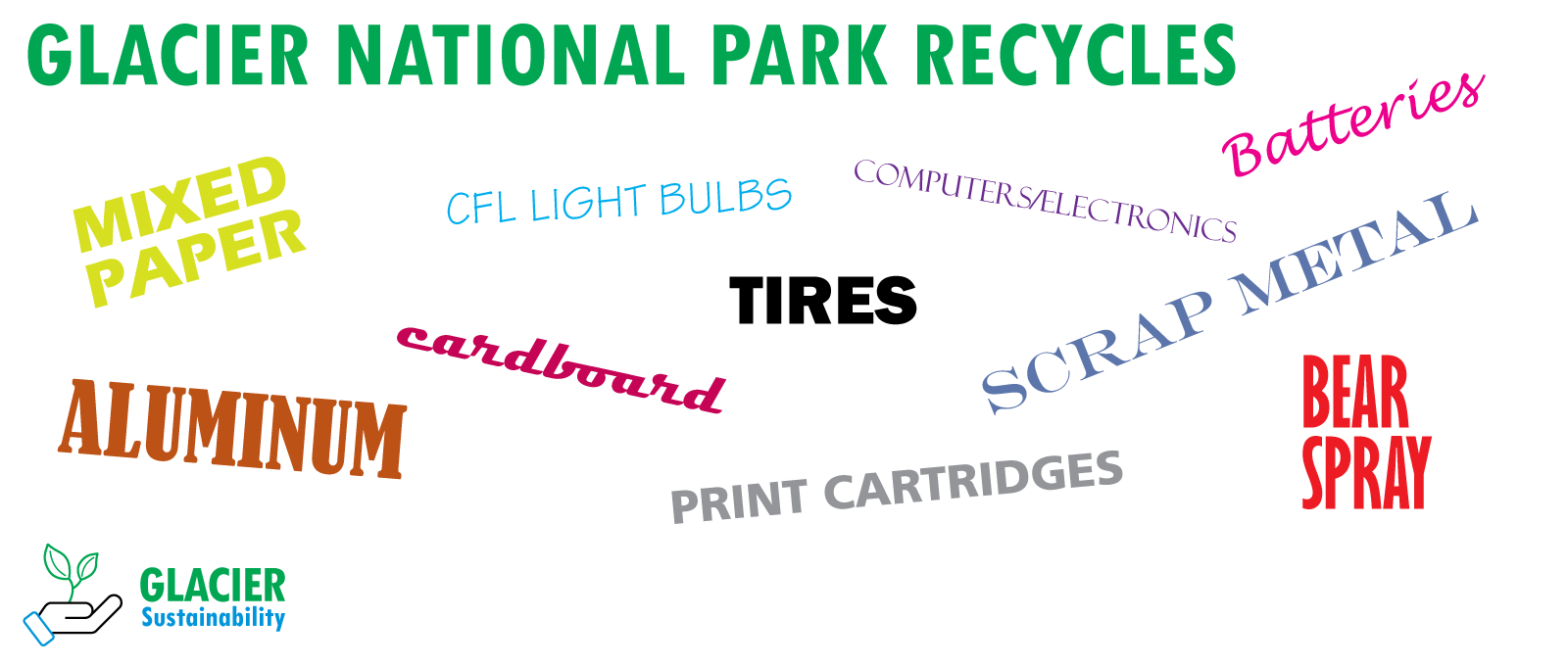 Where Can You Deposit Your Recyclable Items in the Park?
Visitors to the park can recycle, aluminum cans, #1 plastic bottles, and paper at the locations throughout the park. Click here for a map to recycling locations.

What About Bear Spray?
You can recycle bear spray by turning it into the park at the end of your trip. Bear spray canisters are collected from employees, volunteers, and visitors. Drop off your expired bear spray at a visitor center or ranger station.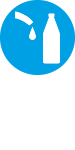 Save Plastic! Use Glacier's Water Filling Stations
Another way to reduce waste and recycle is to carry a reusable water bottle. Disposable plastic water bottles are no longer sold in the park. You can refill your water bottle at one of the park's water filling stations. Filling stations are found at the Logan Pass and St. Mary Visitor Centers as well as in the Many Glacier Hotel, Swiftcurrent Motor Inn, Rising Sun Motel, and Lake McDonald Lodge. Bring your reusable water bottle, enjoy Glacier's refreshing water, and help us reduce, reuse, and recycle! Click here for a map of waterbottle filling stations.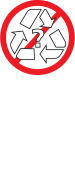 Why is Recycling Limited in the Park?
Recycling in the United States has long depended on exporting plastic to foreign countries, like China. China's National Sword policy restricting plastic imports due to contamination has impacted the recycling economy everywhere, in particular rural communities where recycling is especially expensive. You can read more about recycling local to the park here. For similar economic reasons, glass recycling has been discontinued locally, but the park is continuing to pursue different avenues of recycling.
Last updated: October 20, 2020