How to Reduce your Carbon Footprint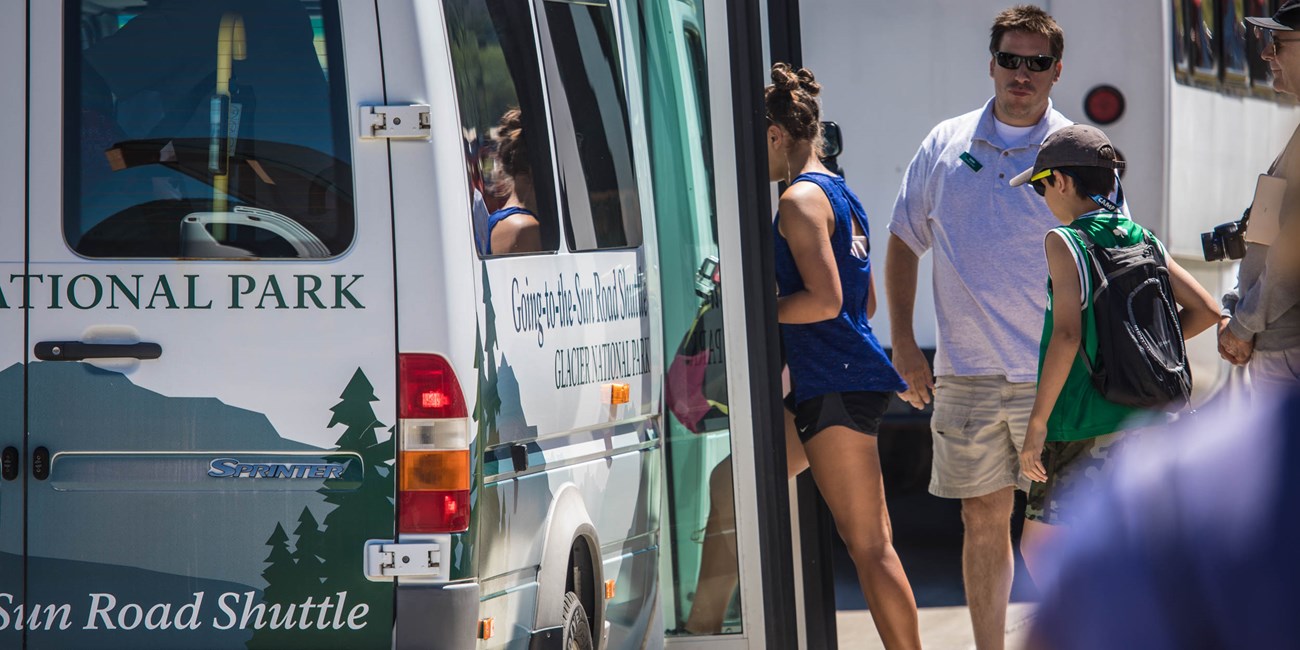 Take a moment to adopt a more sustainable mindset and reduce the negative impacts on Glacier.
Green Your Visit to Glacier
Plan ahead! Turn of your heat, air conditioning, and lights and unplug any unnecessary appliances before you leave home.

Reduce waste by bringing your own reusable water bottle, mug, cloth bags, reusable cutlery, and napkins. Water bottle refill stations are located throughout the park for your convenience.

Staying in Kalispell, Whitefish, or Columbia Falls this summer? Take the Eagle Transit shuttle into Apgar for only $5 round trip.

Take a form of alternative transportation in the park. Ride one of our free shuttles, bring your bike, or explore on foot. Parking is available at the Apgar and St. Mary Visitor Centers.

Join us in trying to create an idle-free park and pull off the road and turn off your car if you are going to stop to take in a view! Idling for just 20 seconds expends more gas than turning your car off and then back on.

Adopt the Leave No Trace mindset.

Recycle! Visitors are often accustomed to recycling a wider variety of items than we can here in rural Montana. Be sure to read the signs and properly sort recyclables and landfill items, and take home what you can recycle in your hometown.
Offset the carbon emissions associated with your travel by investing in carbon reduction projects. Learn more from the EPA here.
Reduce Your Footprint at Home
Switch out your old fluorescent light bulbs with LEDs. LED light bulbs are 80% more efficient and last up to six times longer than other light bulbs, saving you money and energy!

Program your thermostat down 7-10 degrees when you are away from the house or sleeping and save up to 10% on heating and cooling!

Wash your clothes on cold and air dry. Almost 90% of energy consumed by your washing machine is used simply to heat the water. Using cold water for a year can save enough energy to run an average home for up to two weeks!

Reuse and reduce where you can! Replace single use grocery bags with reusable ones, ziplock bags with tupperware, and single-use water bottles with reusable ones.

Get to know and utilize local recycling and composting. Pursue at home composting or programs if options are not available commercially.

Reduce fuel emissions by consolidating trips, taking public transportation, biking, and walking. When you do drive, don't idle!

Purchase locally when you can. This significantly cuts down on greenhouse gases and helps to support the local economy.

Be a conscious consumer. Before making a purchase ask yourself if the purchase is necessary. Could you borrow, rent, or go without the item? If you determine the purchase necessary, look into the most durabile, local, and sustainable option.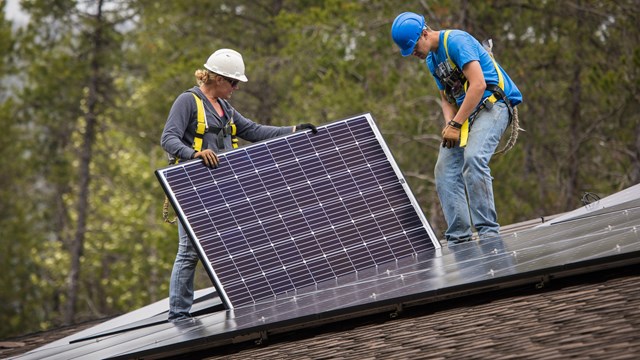 Sustainability
Learn about what Glacier National Park is doing to reduce carbon emissions.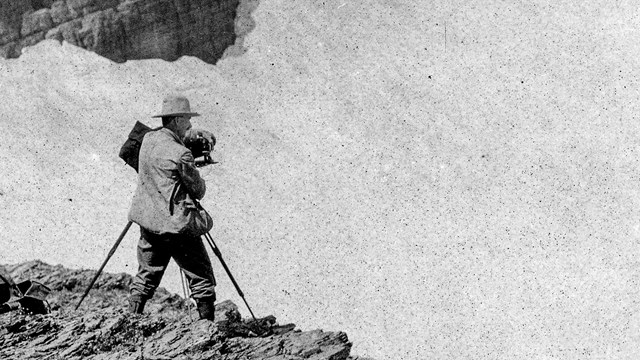 Glacier Repeat Photography
The trend of retreat, apparent here at Glacier National Park, is also seen around the world.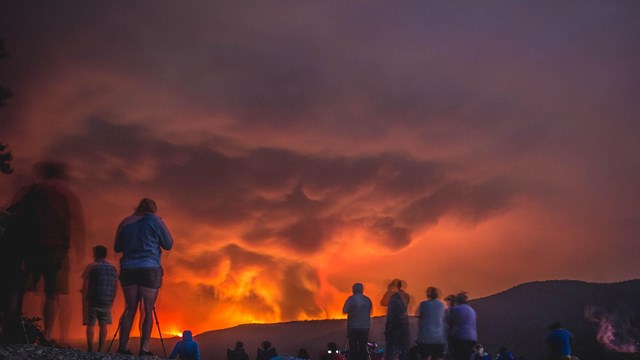 Climate Change
Over the last 100 years, the planet's surface has warmed by about 1.5°F.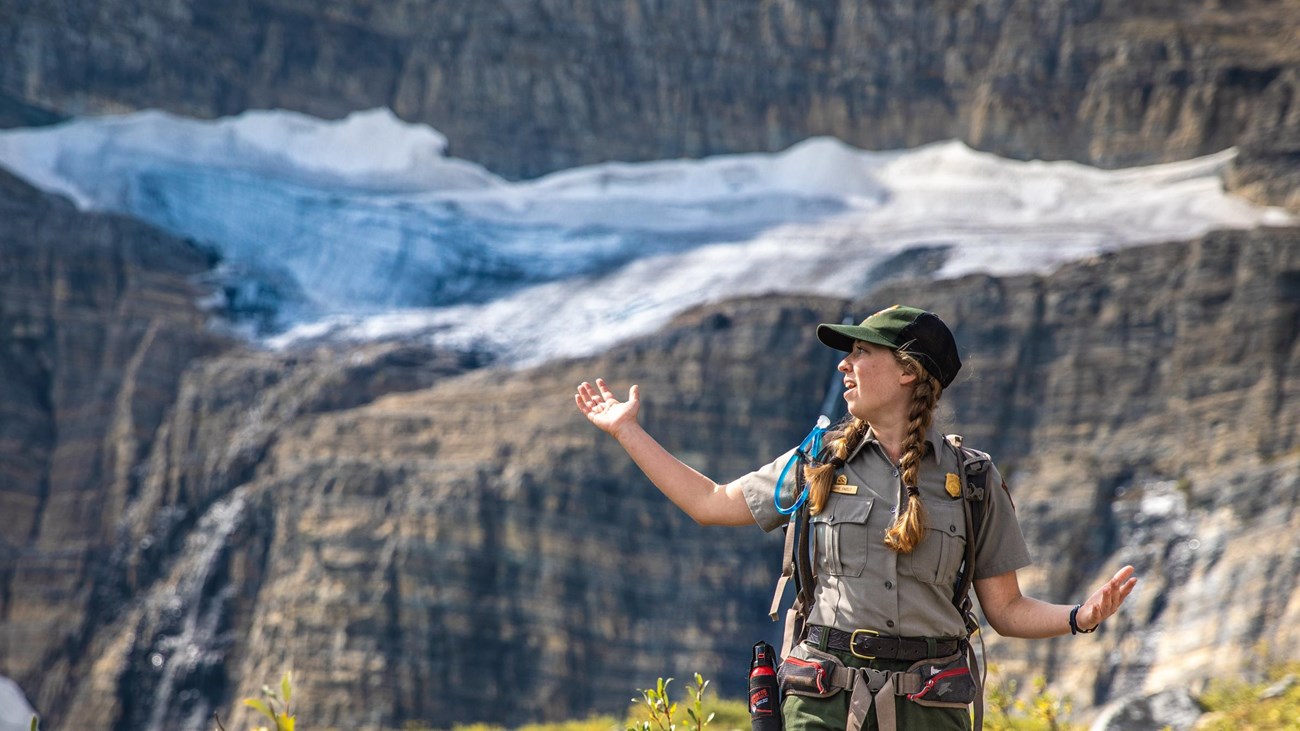 Overview of the Park's Glaciers
Here are the most frequently asked questions about the park's glaciers.
Last updated: August 7, 2020