History & Culture
George Washington Birthplace National Monument preserves the heart of the Washingtons' lands in America. John Washington, the immigrant, arrived in Westmoreland County in 1657, and settled near Bridges Creek. Generations of Washingtons lived on these lands and established a legacy of public service, leadership, and love of the land. The rich legacy of the Washingtons would culminate with George Washington's achievements as the "Father of Our Country."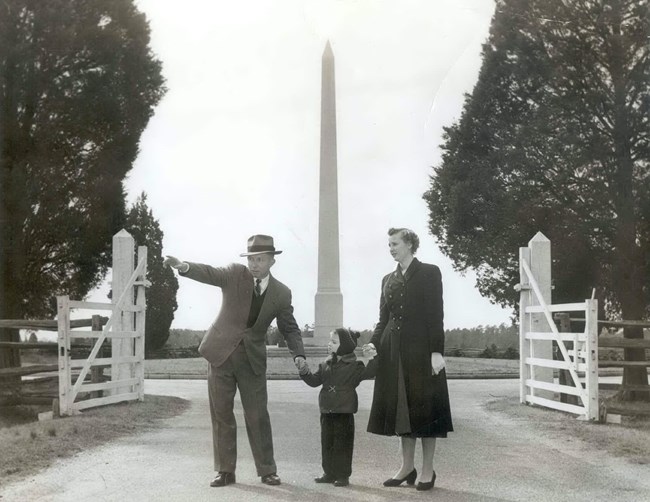 The Monument
In 1896, the United States War Department constructed an obelisk at the birthplace of George Washington, 11 years after the completion of the Washington Monument in the District of Columbia.
The Monument is 55 feet tall, 1/10th the size of the monument in Washington, D.C. Originally the Monument was placed at the presumed location of the birth house, but was moved to its current location in 1931.
This picture shows a family visiting the park in the 1950s with the Monument as a backdrop.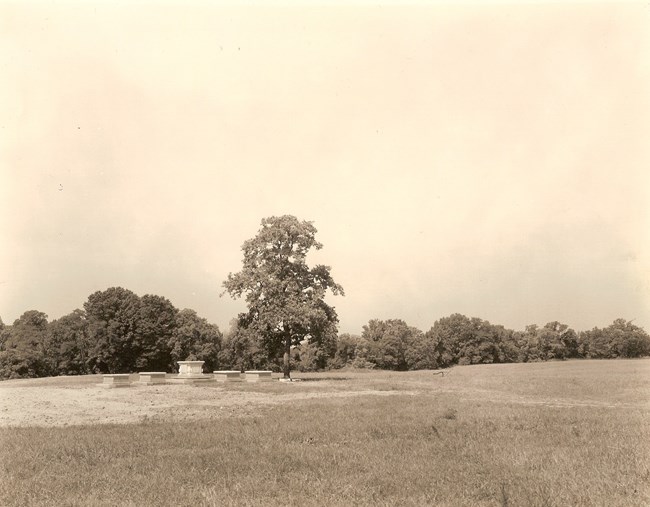 The Washington Family Burial Ground
More than 30 Washington family members, ranging from George Washington's great-grandfather John and great-grandmother Anne, grandfather Lawrence, and father Augustine are interred at this family burial ground.
The burial ground had fallen into disrepair in the 19th century but attempts were made to restore the area in the early 1900s. By 1930, with the creation of George Washington Birthplace National Monument, a more concerted attempt to establish a cemetery area was made.
The brick fence around the exterior of the burial ground and the tombs located inside were located at its current location in the early 1930s.
No feeds meet the criteria

Last updated: July 17, 2019